Danielle and Michael met at SUNY Oswego, so proposing on the same bench where Michael asked Danielle to be his girlfriend was a great idea!  We then captured their engagement session on that very same bench. Their wedding was a destination wedding and that destination, of course, was Oswego!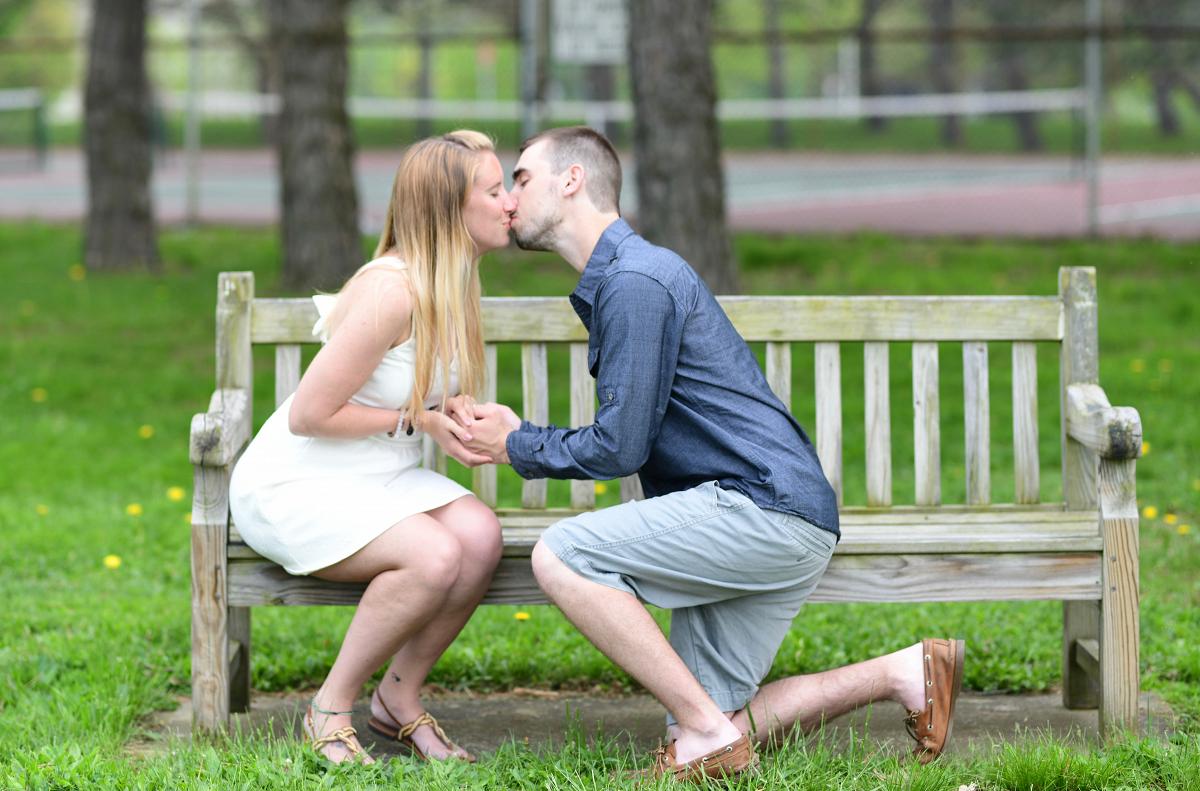 Danielle looked magical in her Allure designer gown.  It was so different than what she thought she wanted, but when she put it on she knew it was the one!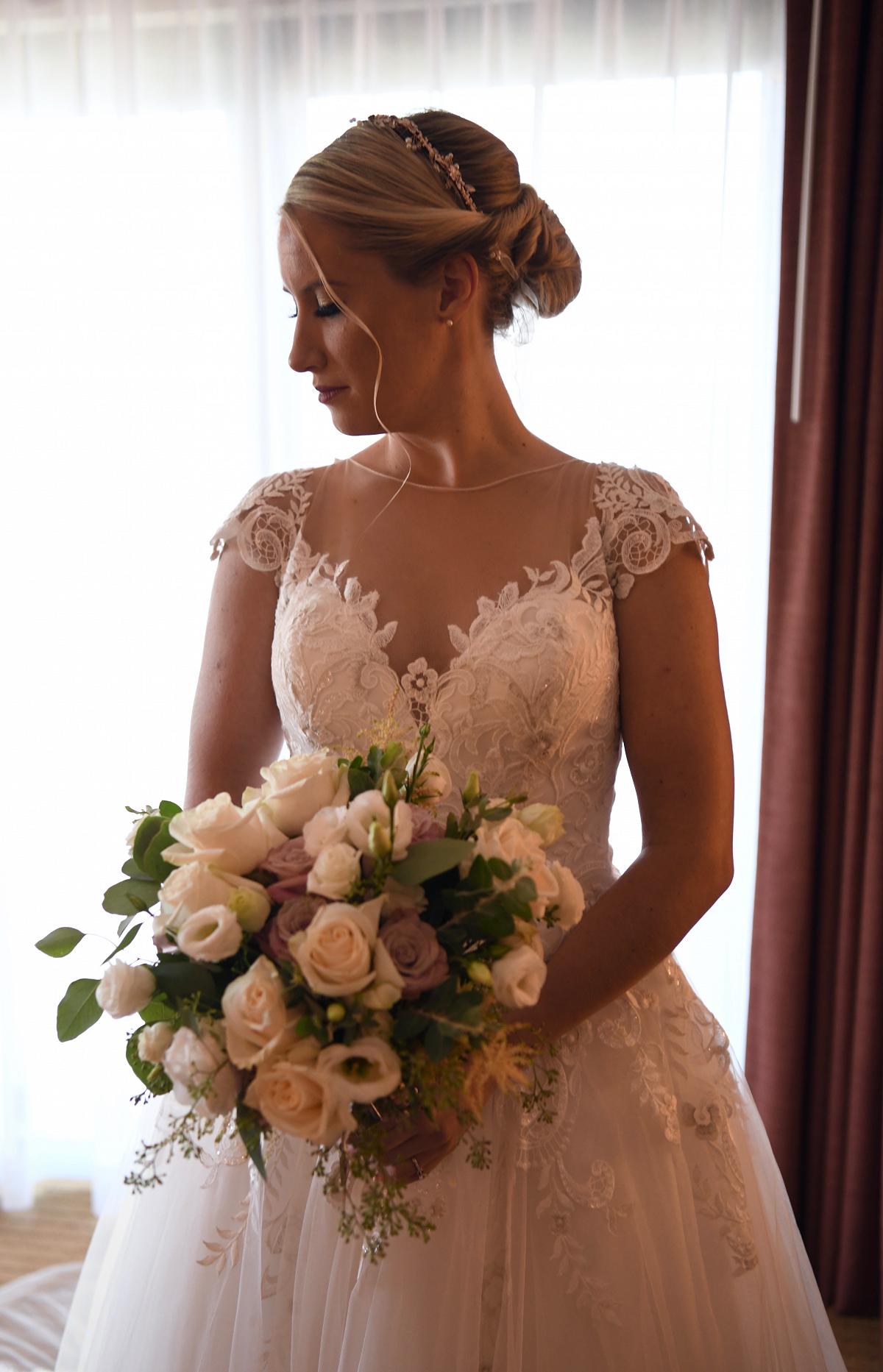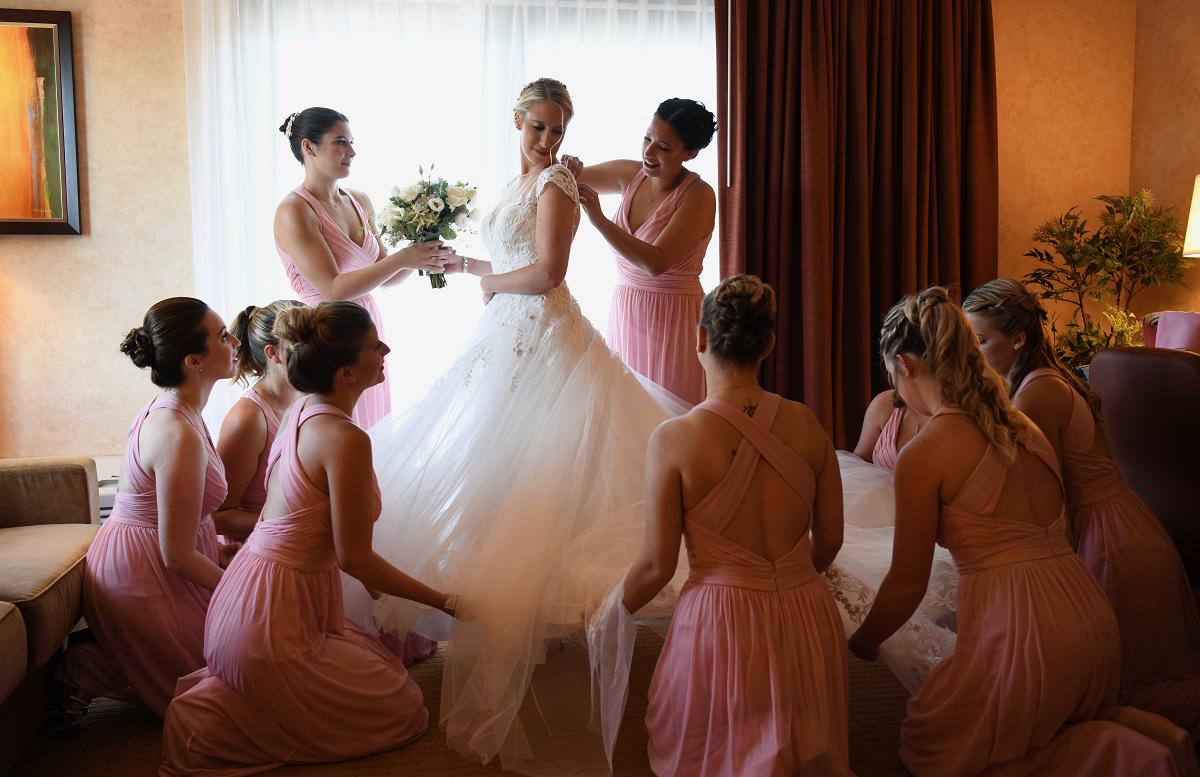 They chose the traditional route and did not have a first look, but they were able to share a moment before the ceremony.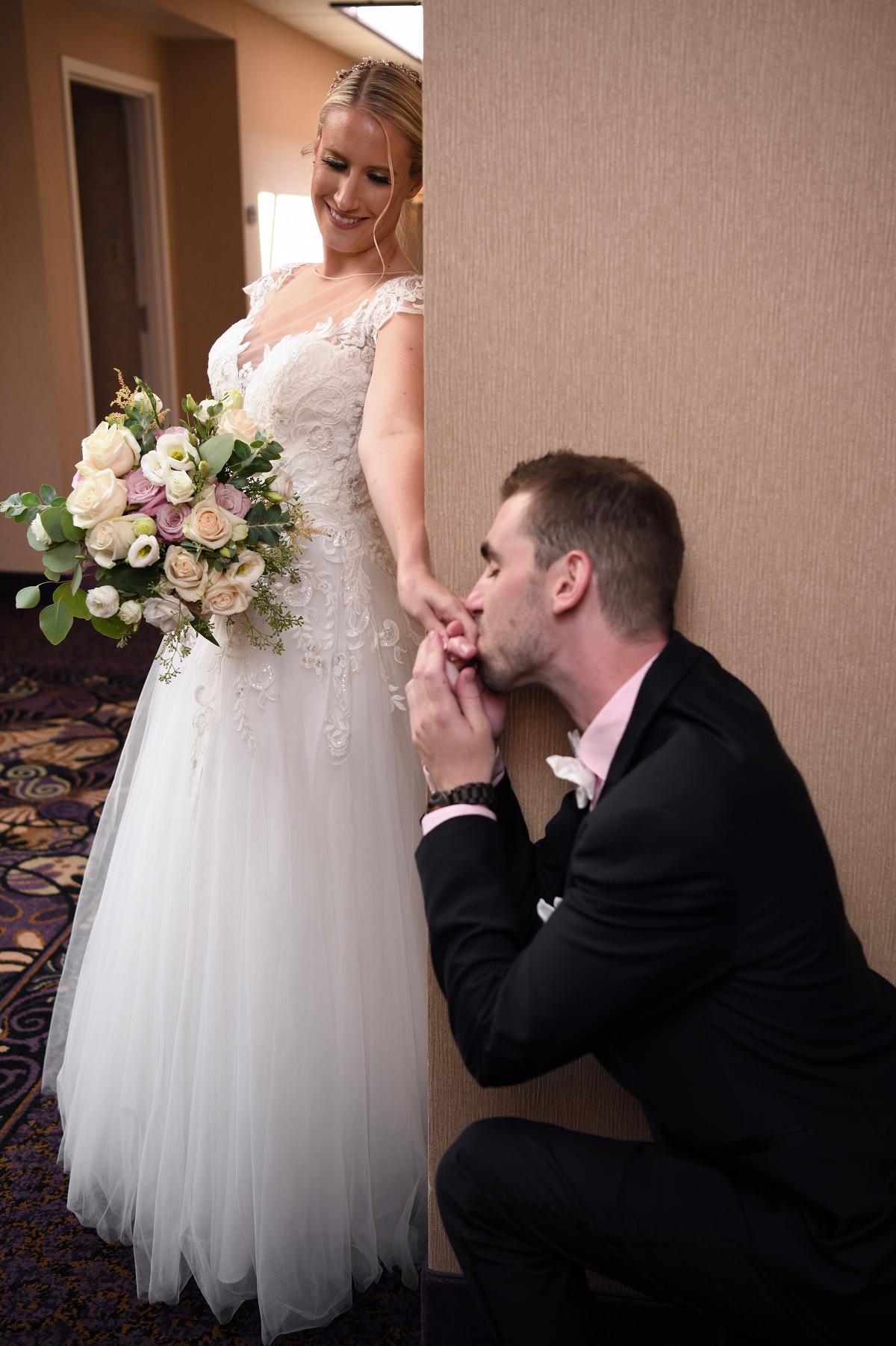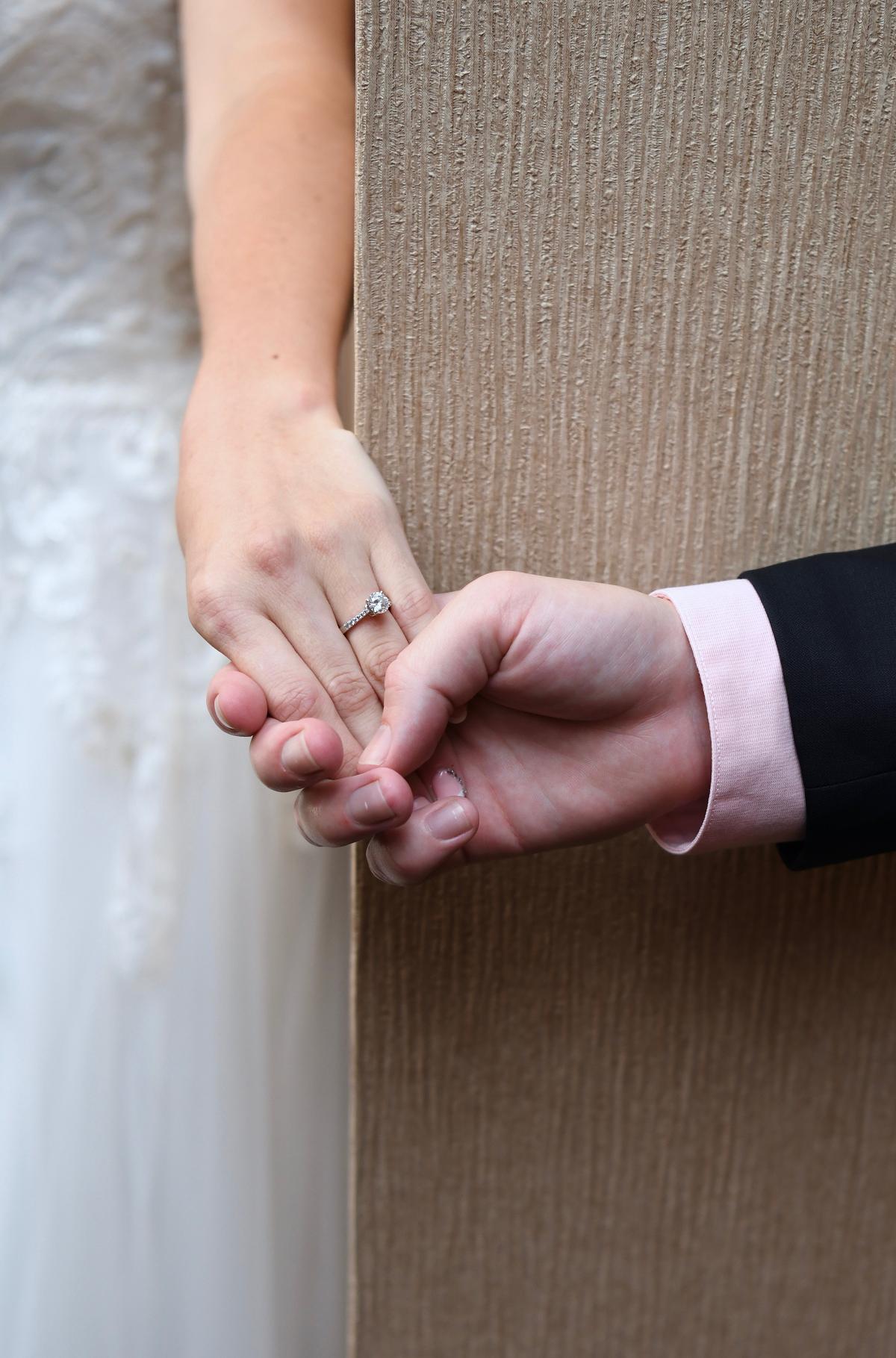 The Ceremony at St Mary's Catholic Church was beautiful.  You can see here how happy Danielle and Michael are!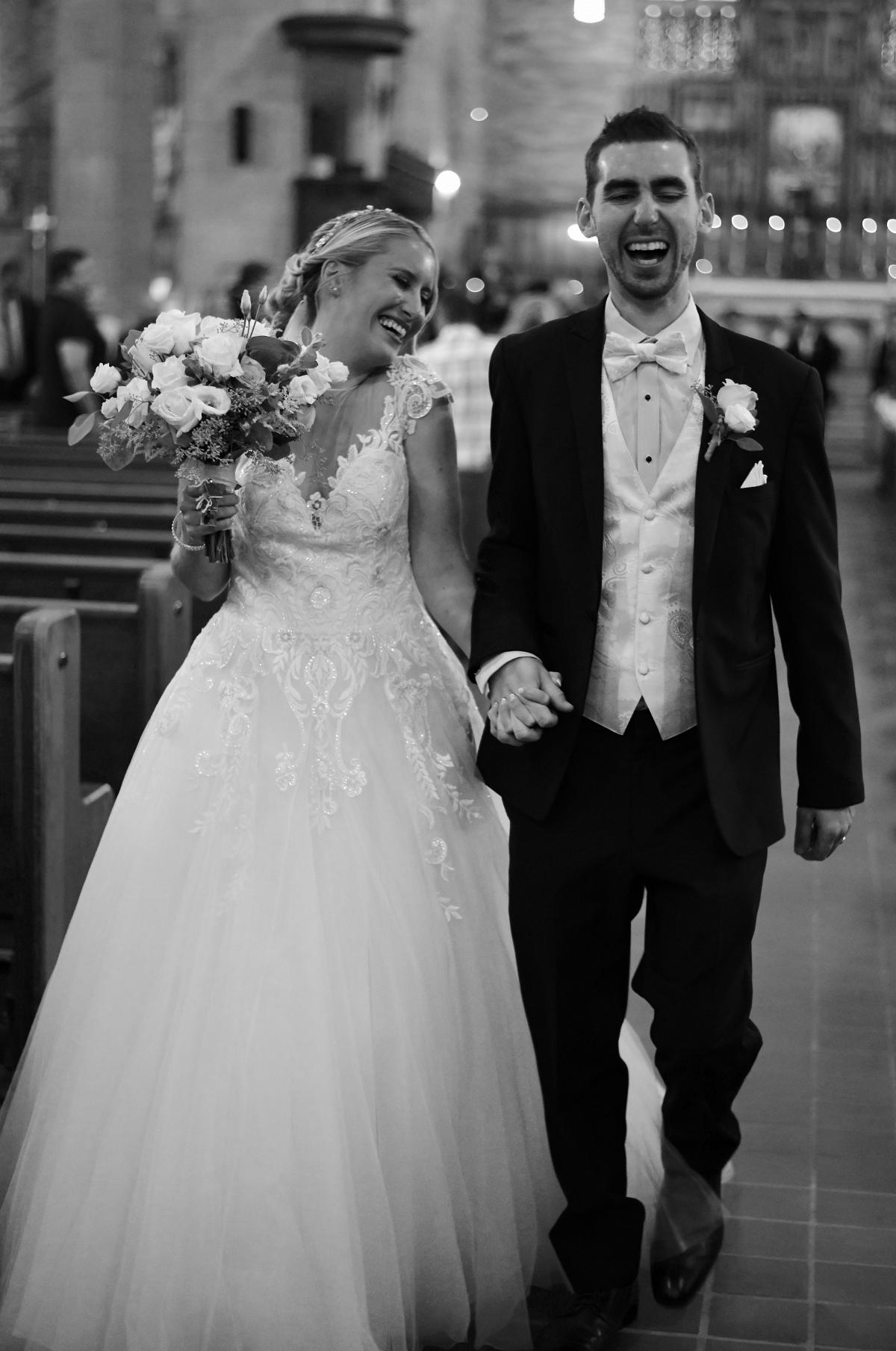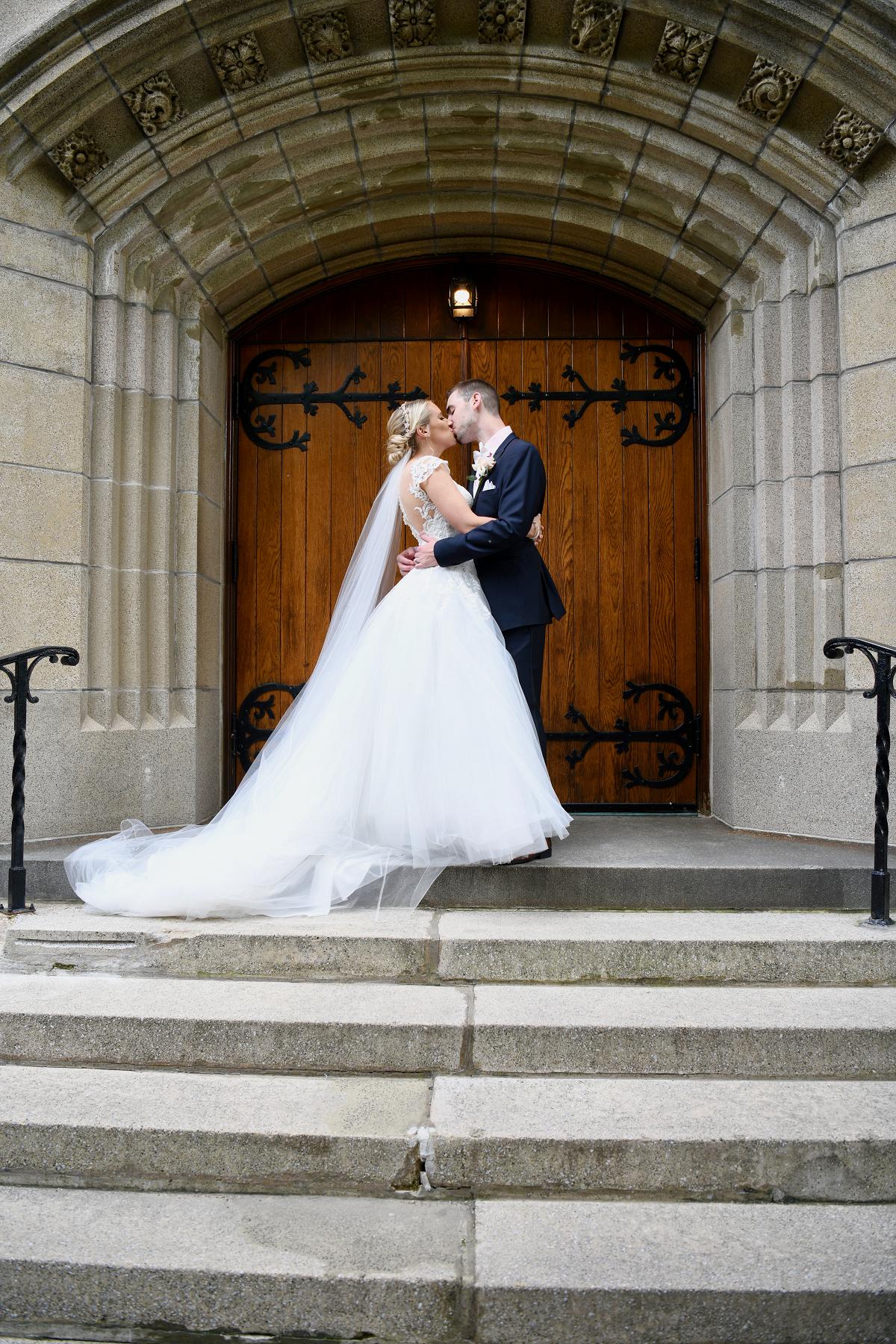 We headed to the iconic Rudy's restaurant to get some shots on Lake Ontario.  The wind was gusting which made for fabulous veil fluffs!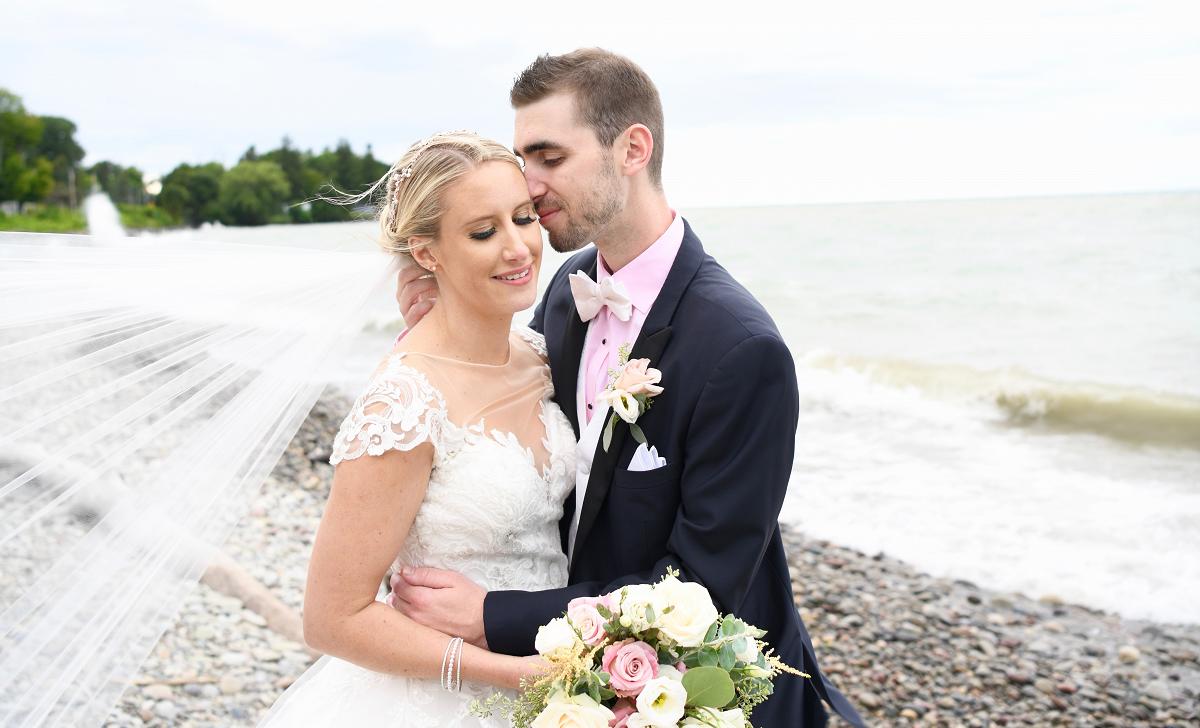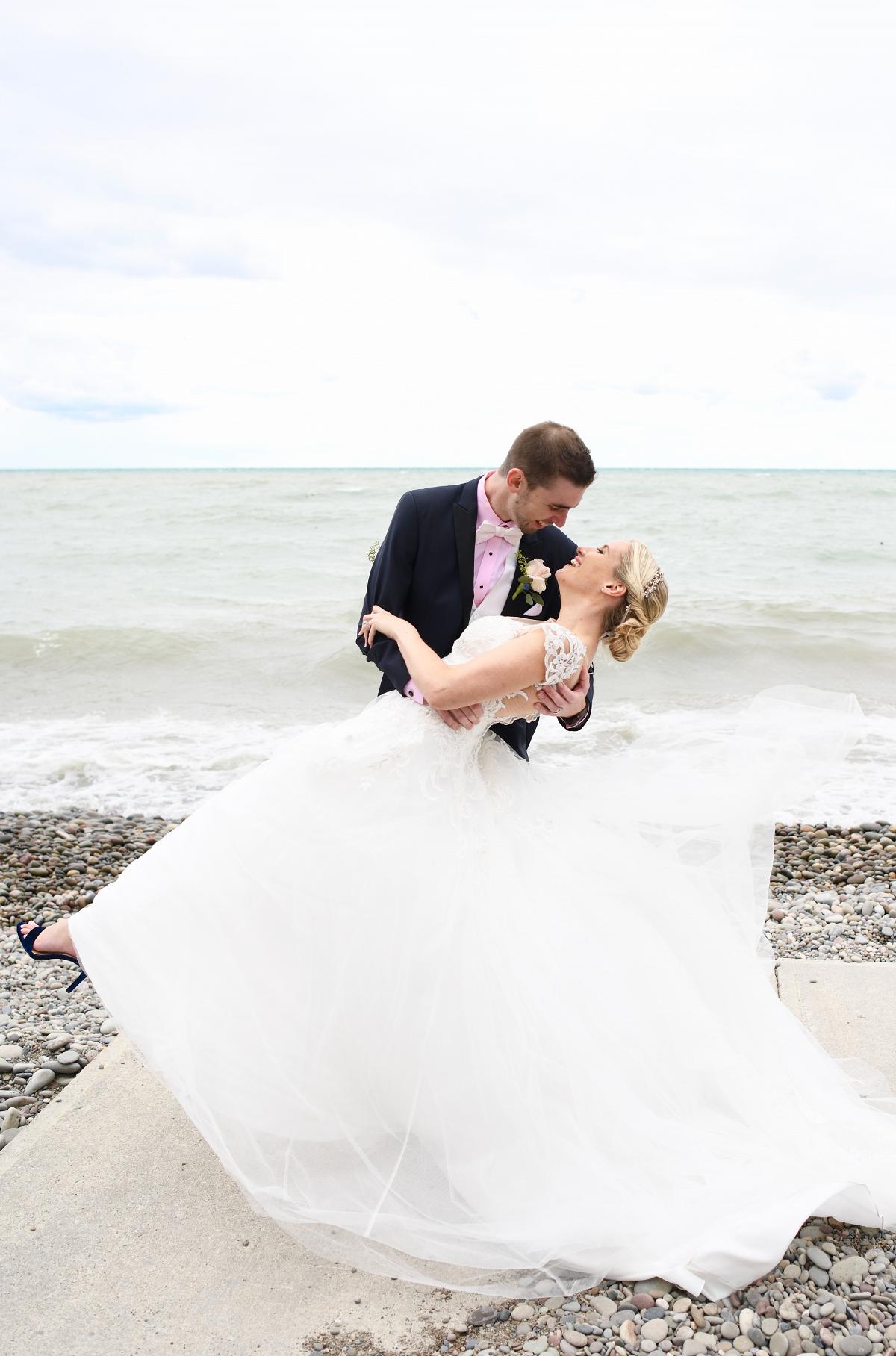 We stopped at their very special bench and their bridal party had fun posing in front of the trolley!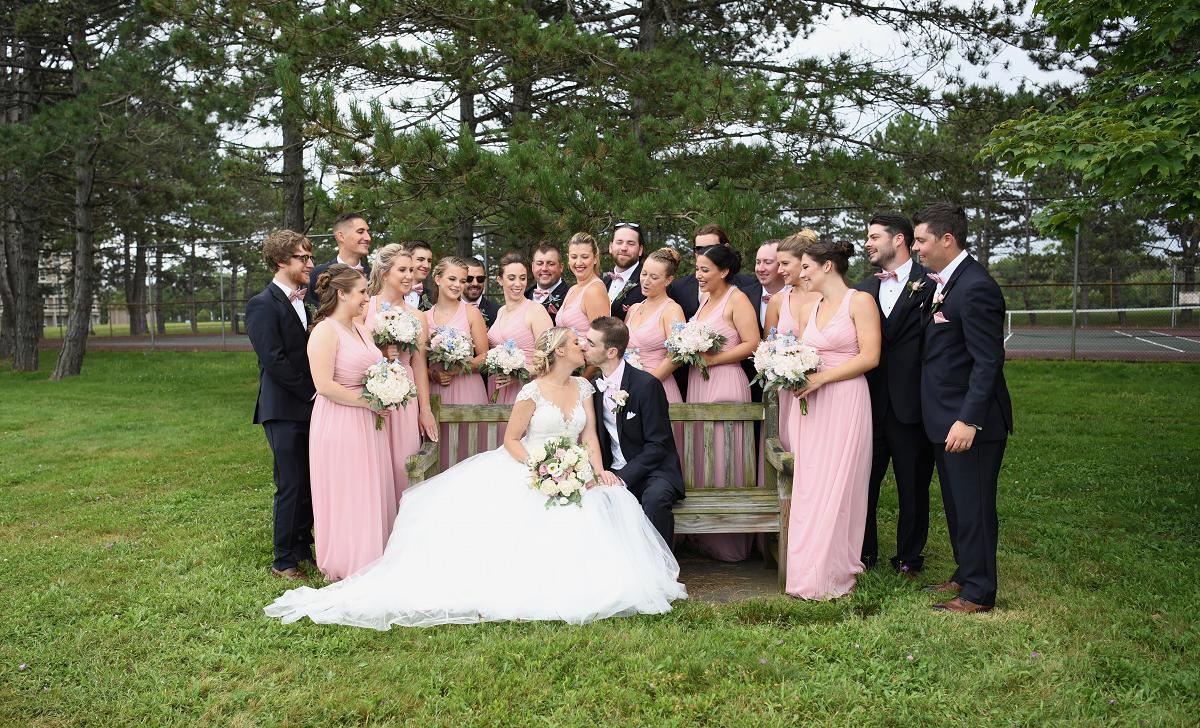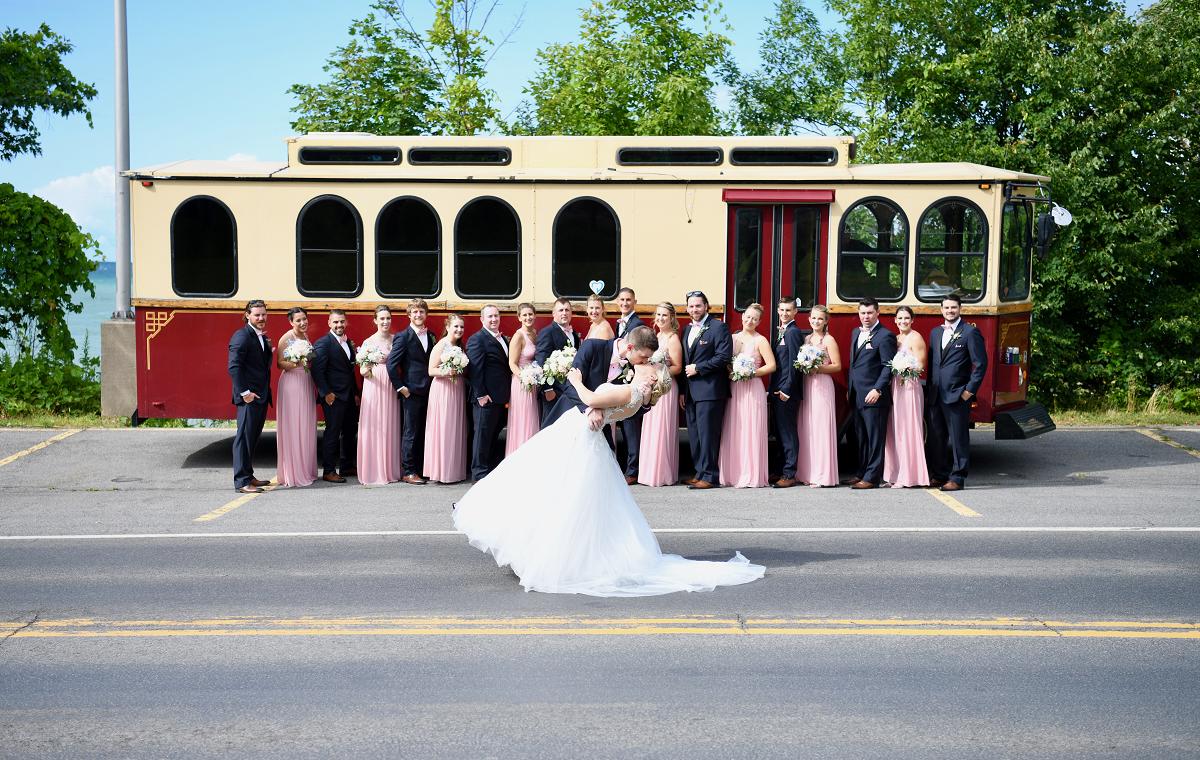 Of course we stopped at the dorms!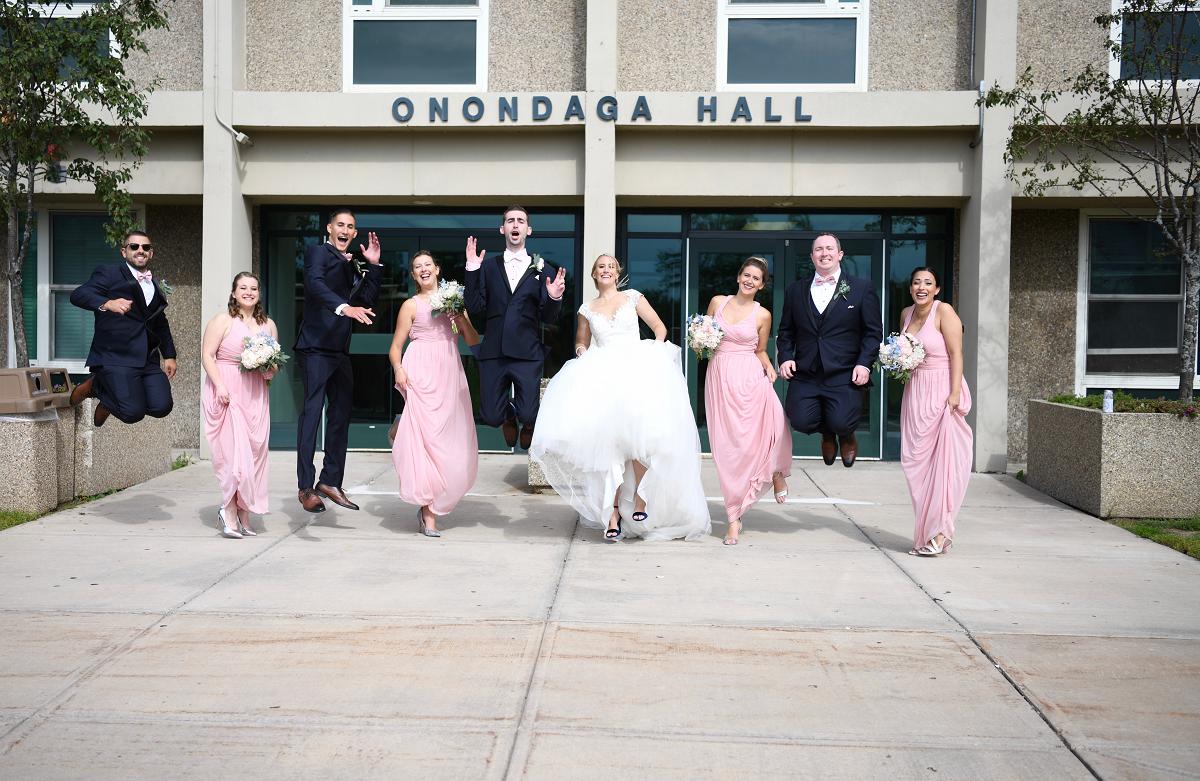 One of the requests Danielle made was to pose with her Bridesmaids' flowers on her train…. Just like her mom had done decades before.  This tradition would warm her mom's heart.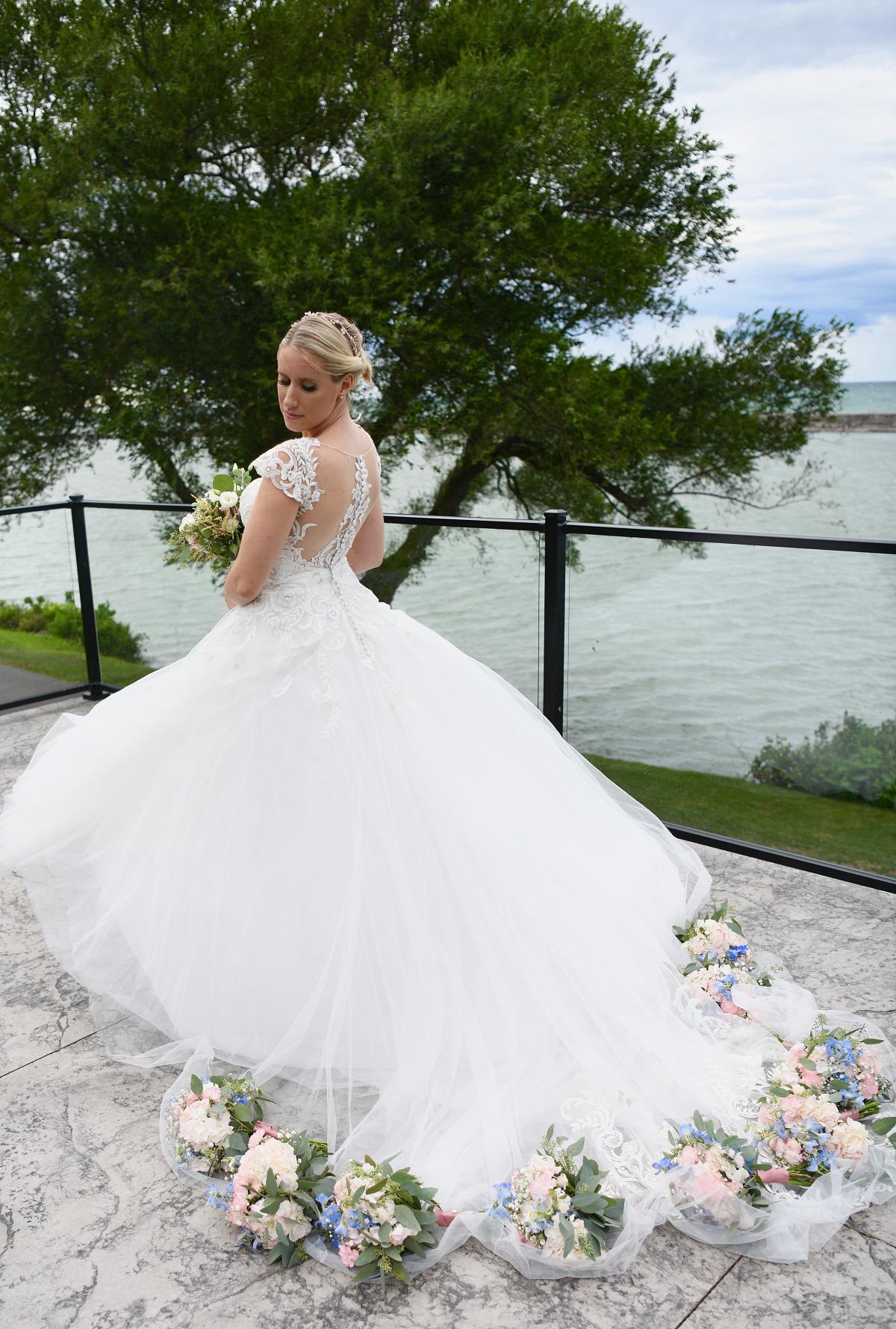 At the reception Danielle had a surprise for her husband!  She sang to him!  She was very brave to share this in front of all their family and friends.  Michael was elated!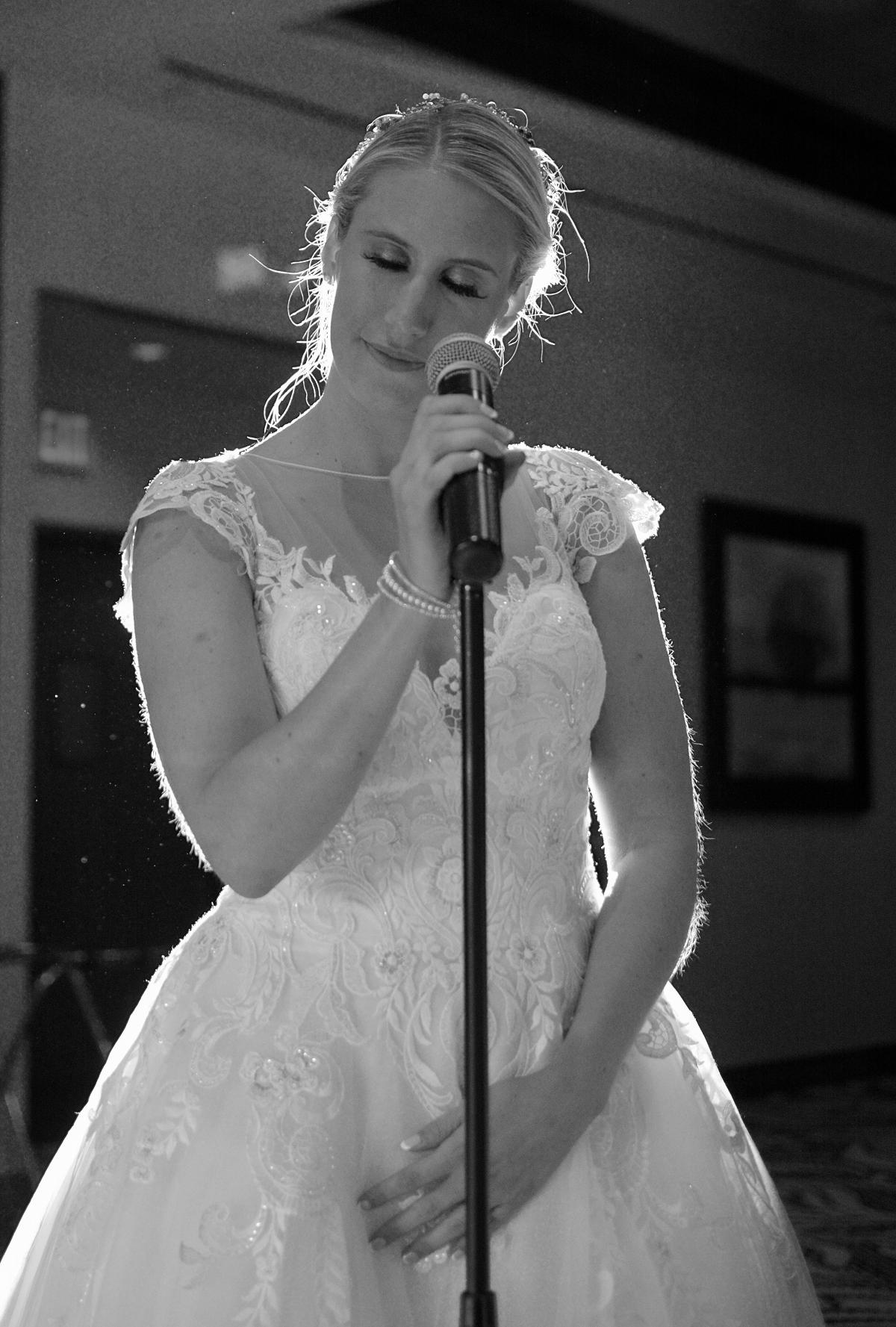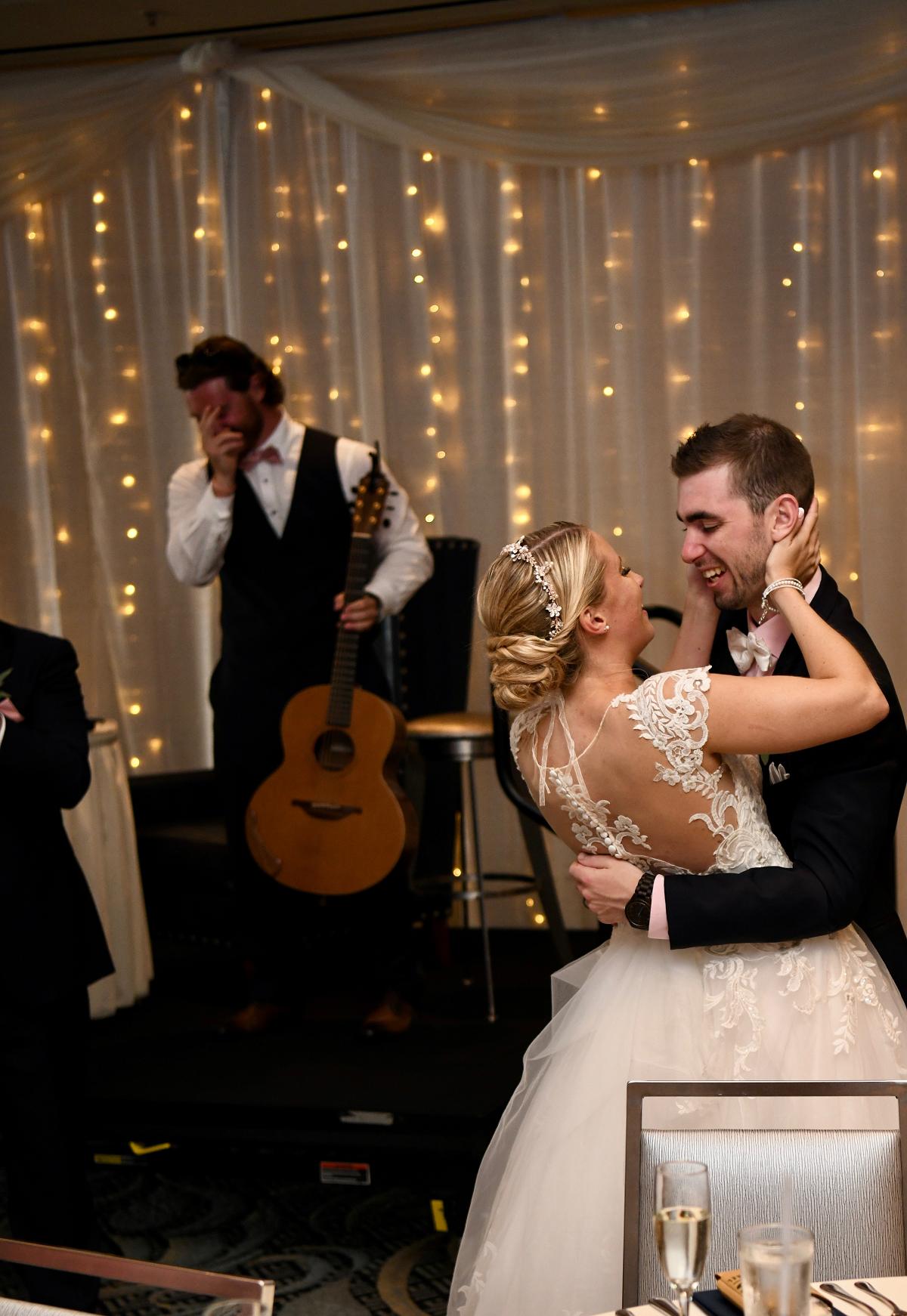 This group loved to dance and they partied hard!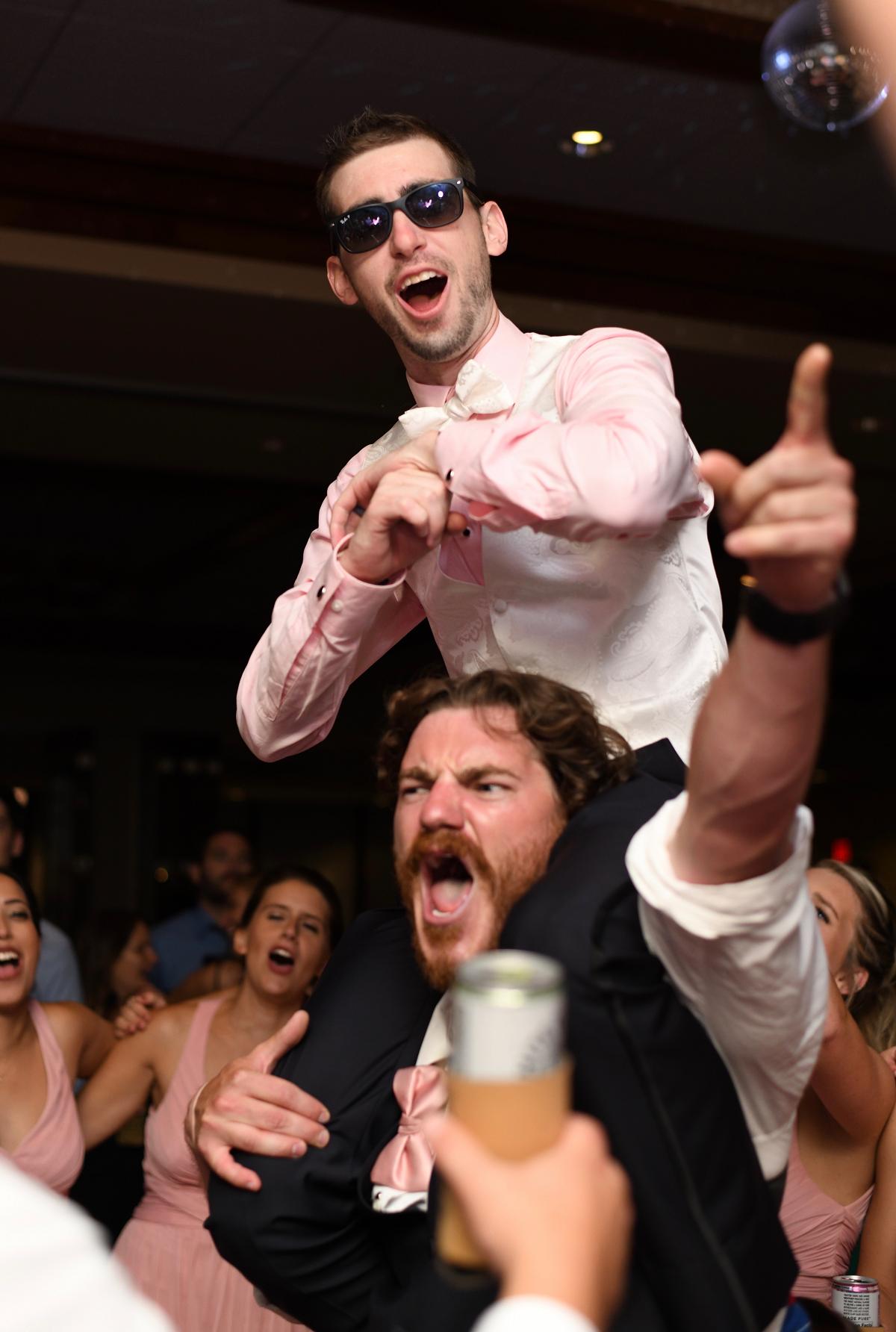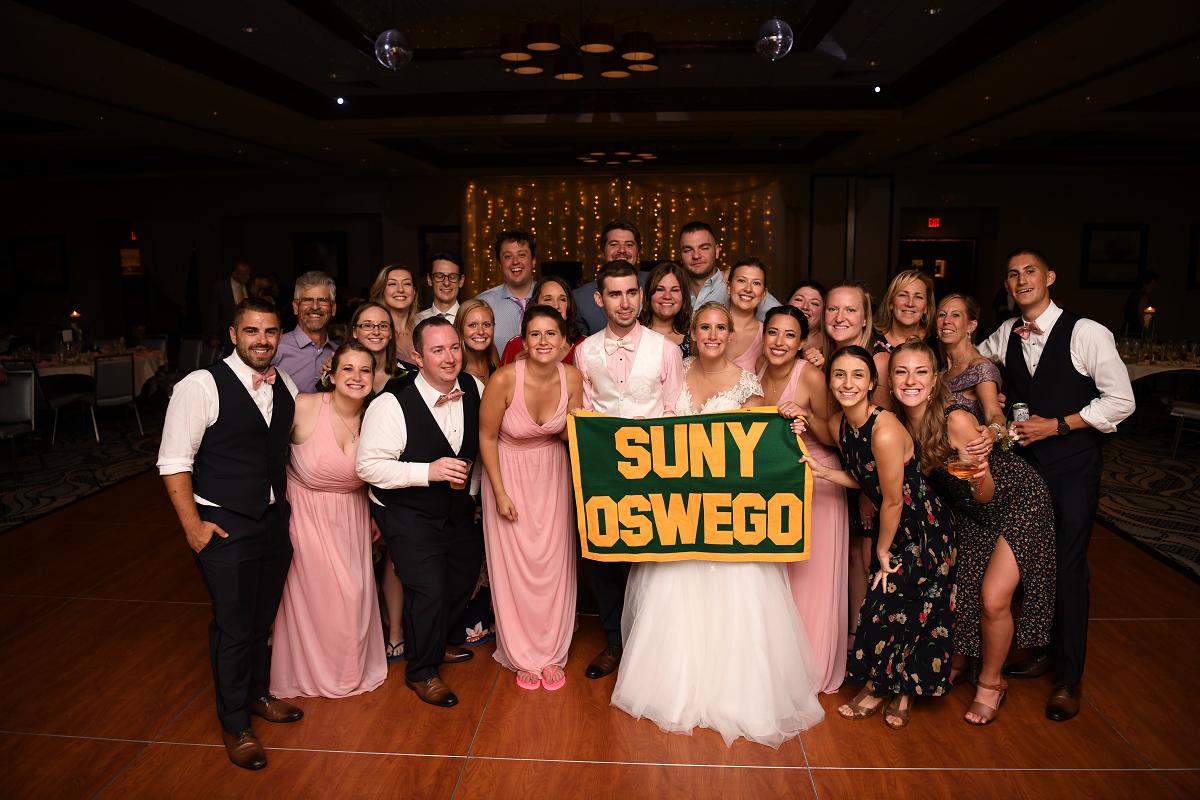 We finished the evening with an off camera shot outside under a pergola  along the water.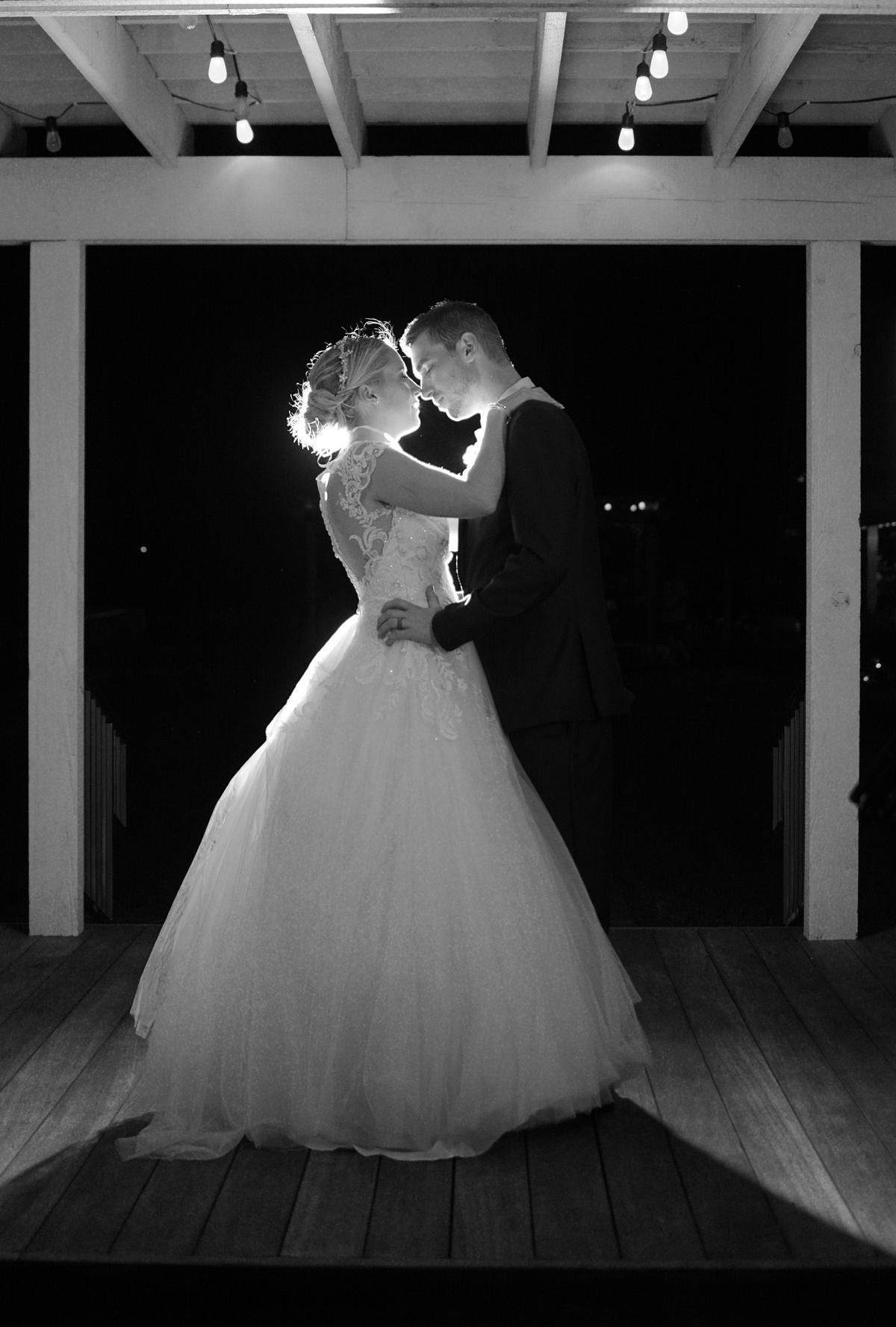 Nothing brings you back to this special day like the videos Chris made!  Click link below to see the short version video. Just beautiful!