Merrick and Bryan have known each other since elementary school! On Saturday they got married! The couple is so fun. To propose to Merrick, Bryan used a scavenger hunt! The wedding day was also filled with surprises, from an extra first look to a larger than life flower man coming down the aisle. Their fun-loving personalities and attention to detail was evident throughout the day.
We started at Mirbeau Spa where the girls were getting ready.  The grounds were absolutely gorgeous!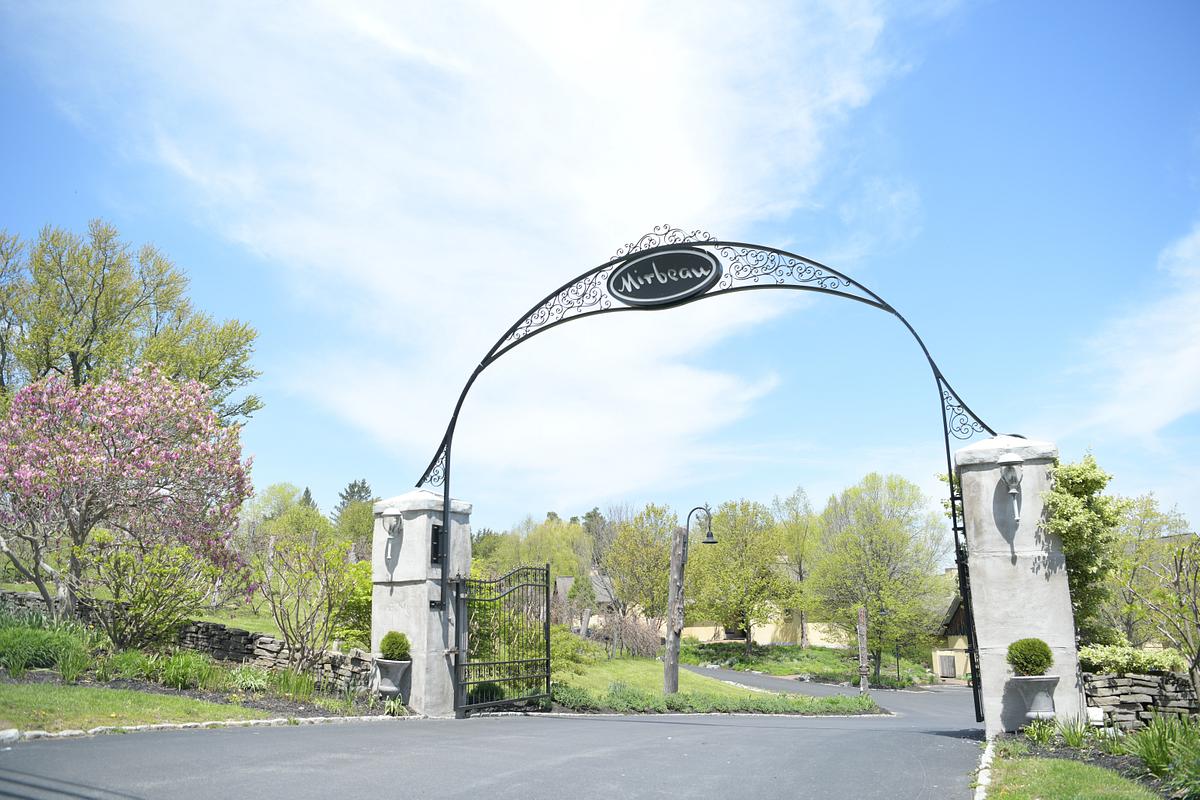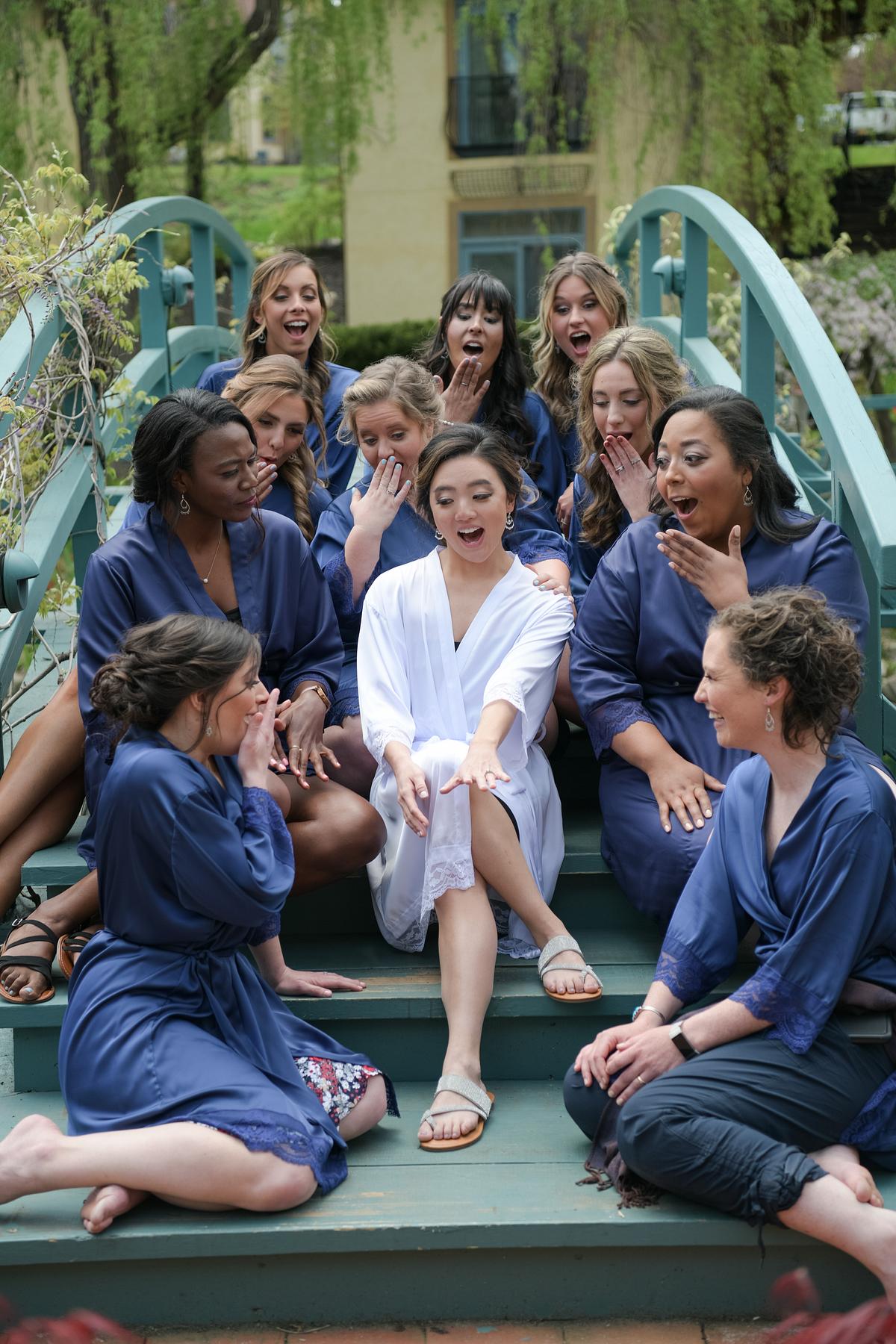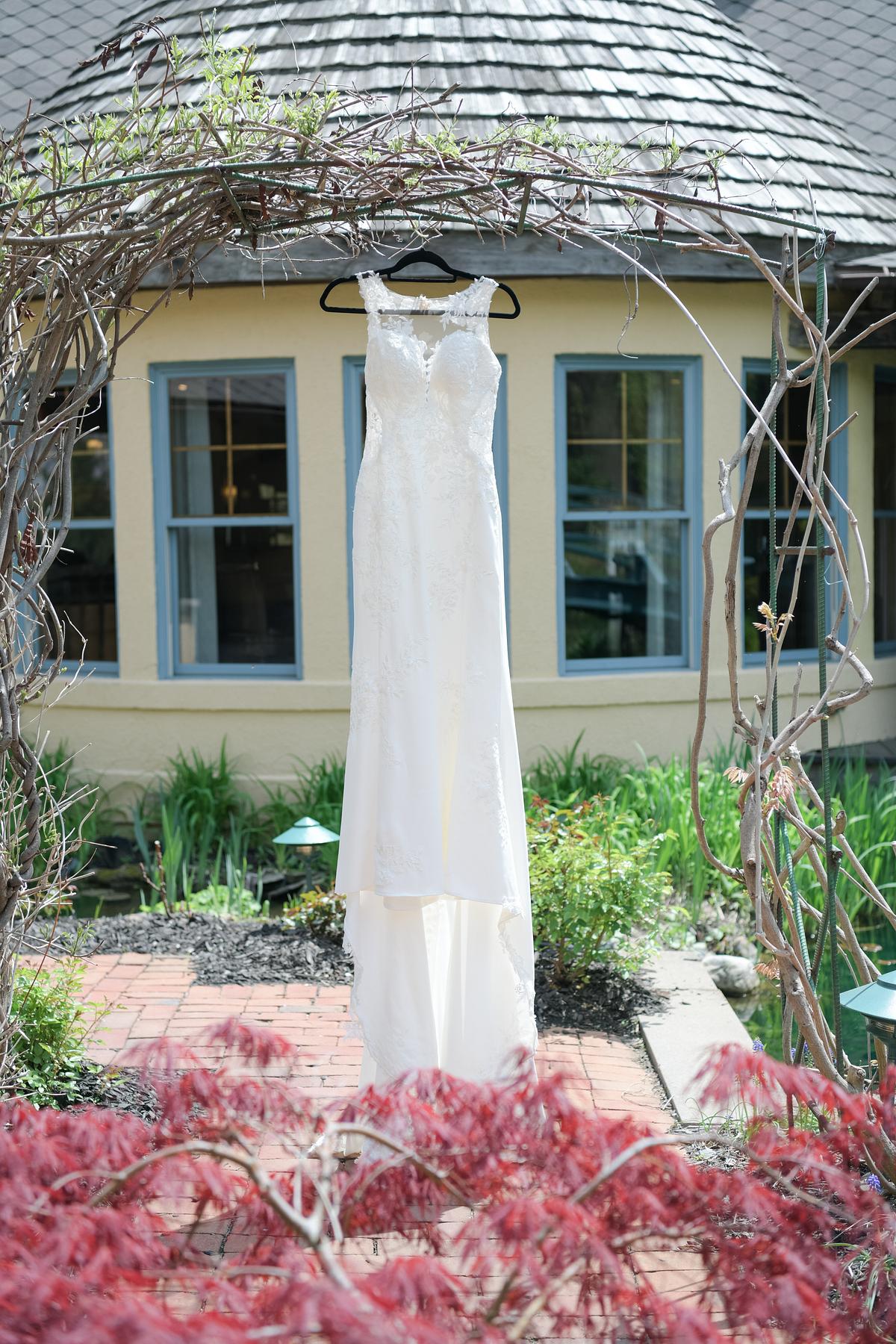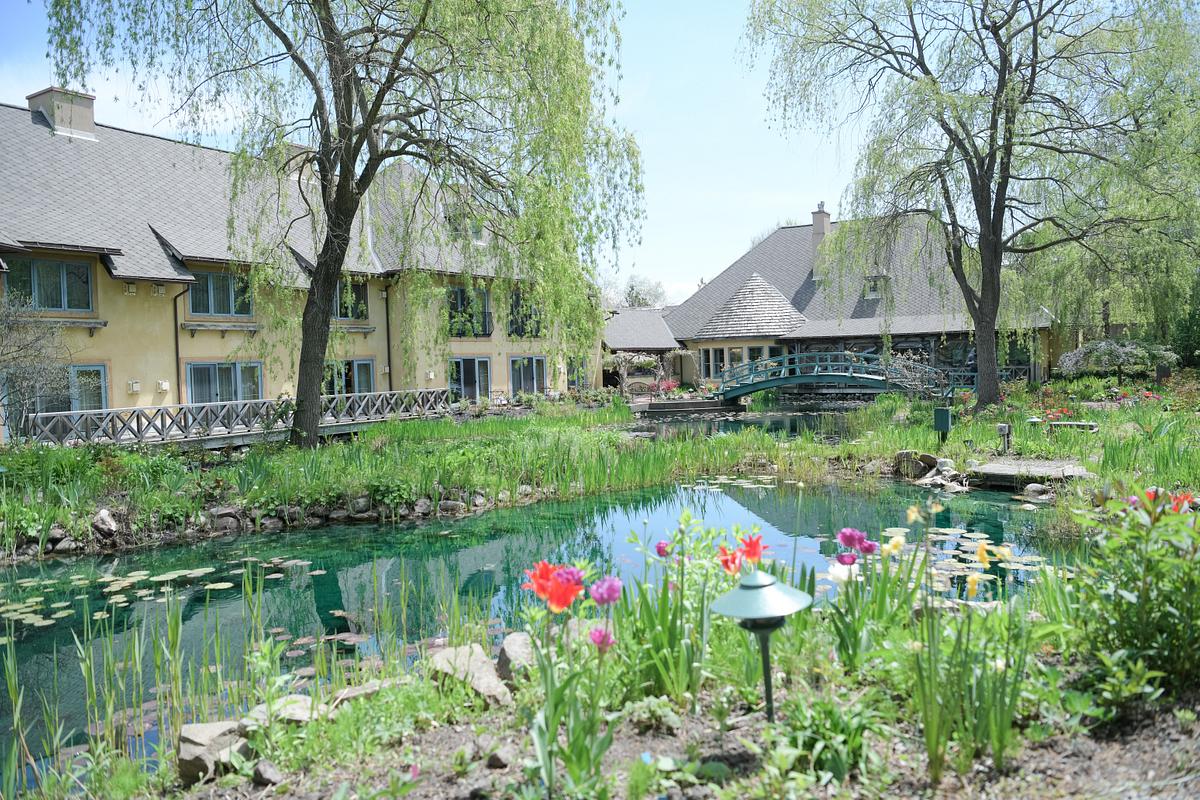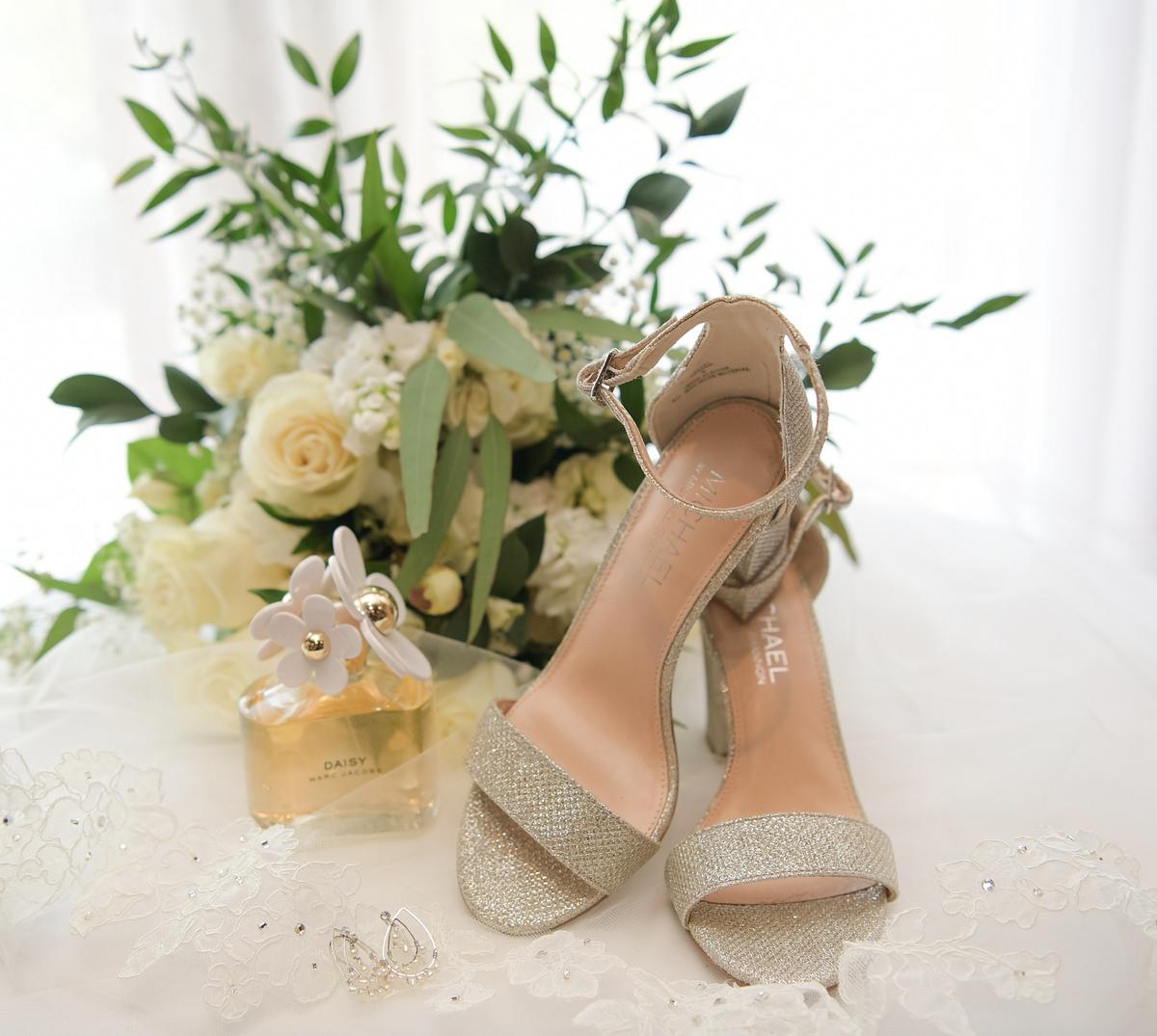 Merrick's mom, Tammi, was there to button up her dress. Tammi is a very special person to our family.  She is a retired deaf education teacher and taught our daughter Elizabeth, Chris's sister.  We are eternally thankful to have had Tammi in our life back then, and Saturday we were honored to capture her daughter's wedding day!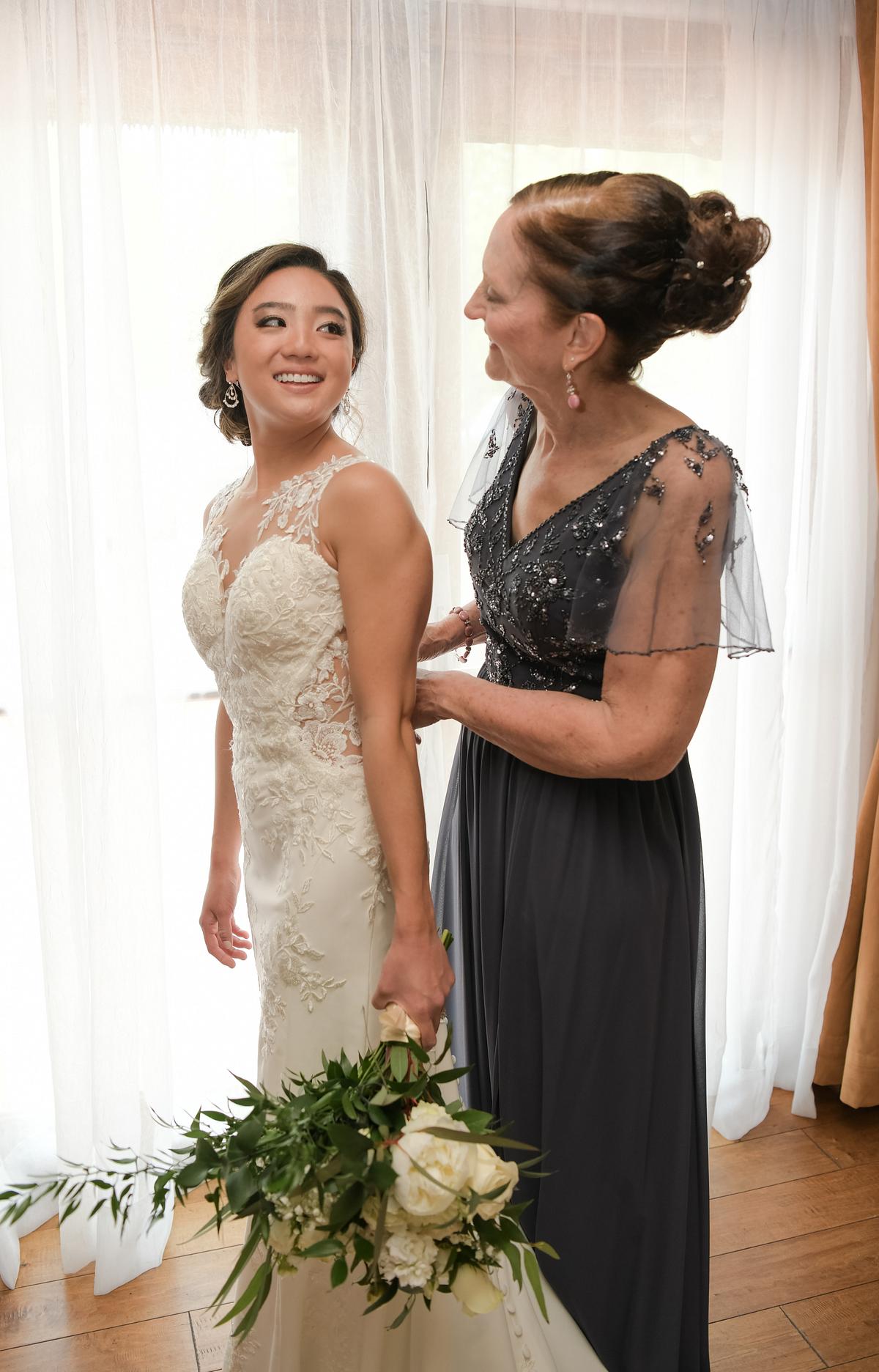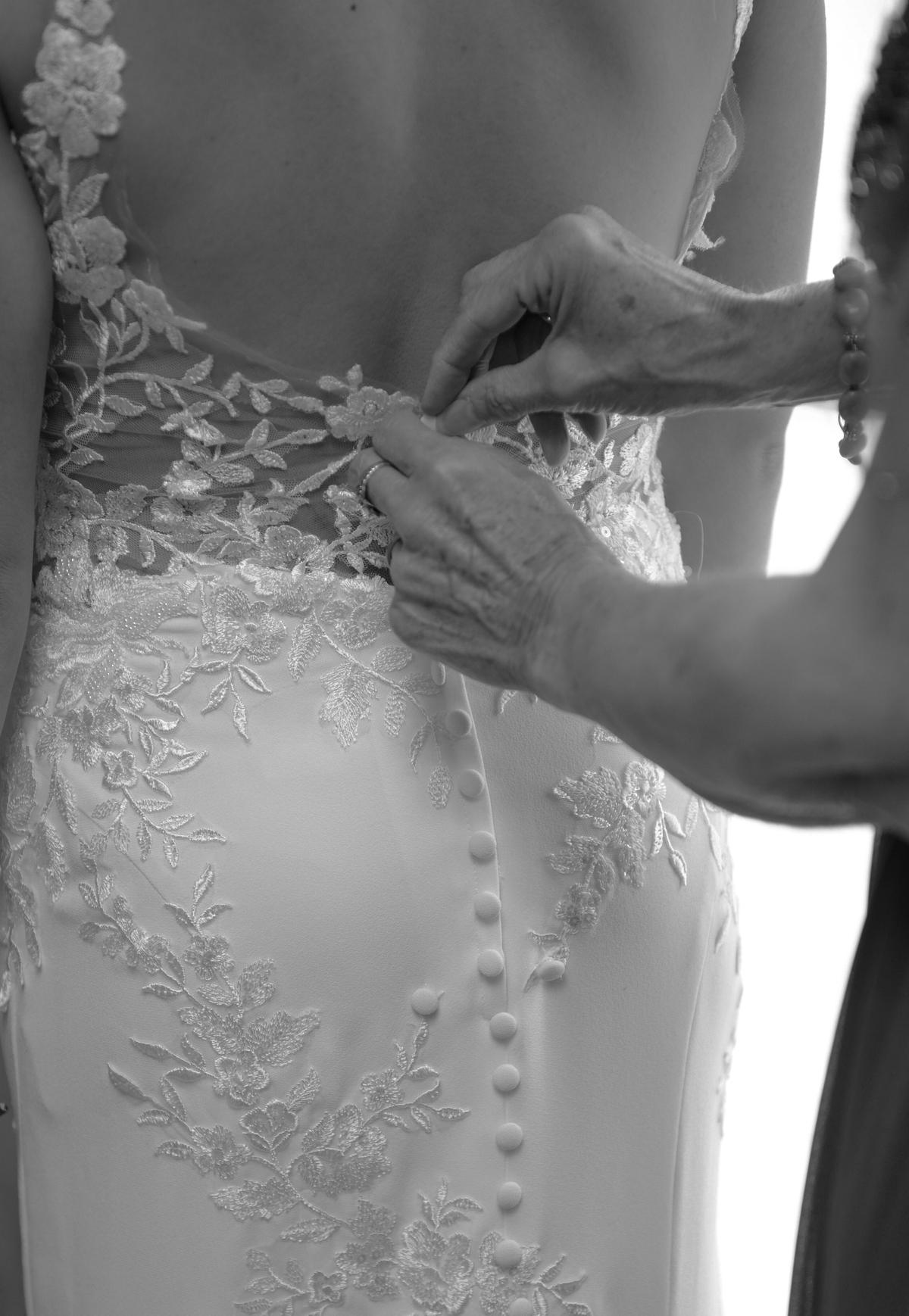 Merrick was a stunning bride!  She made our job so easy! Merrick had such beauty and grace.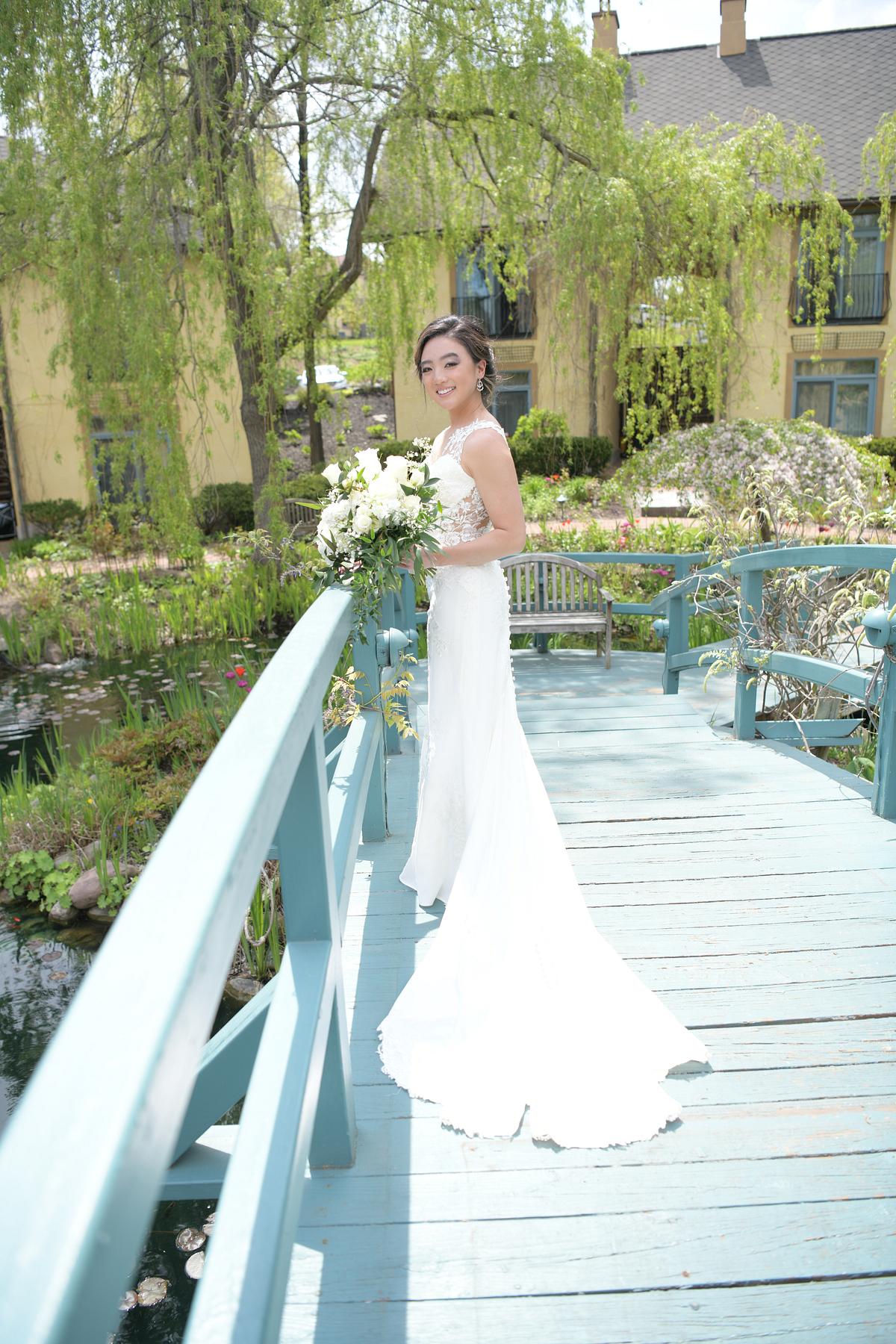 There were TWO first looks! The first one was hilarious!!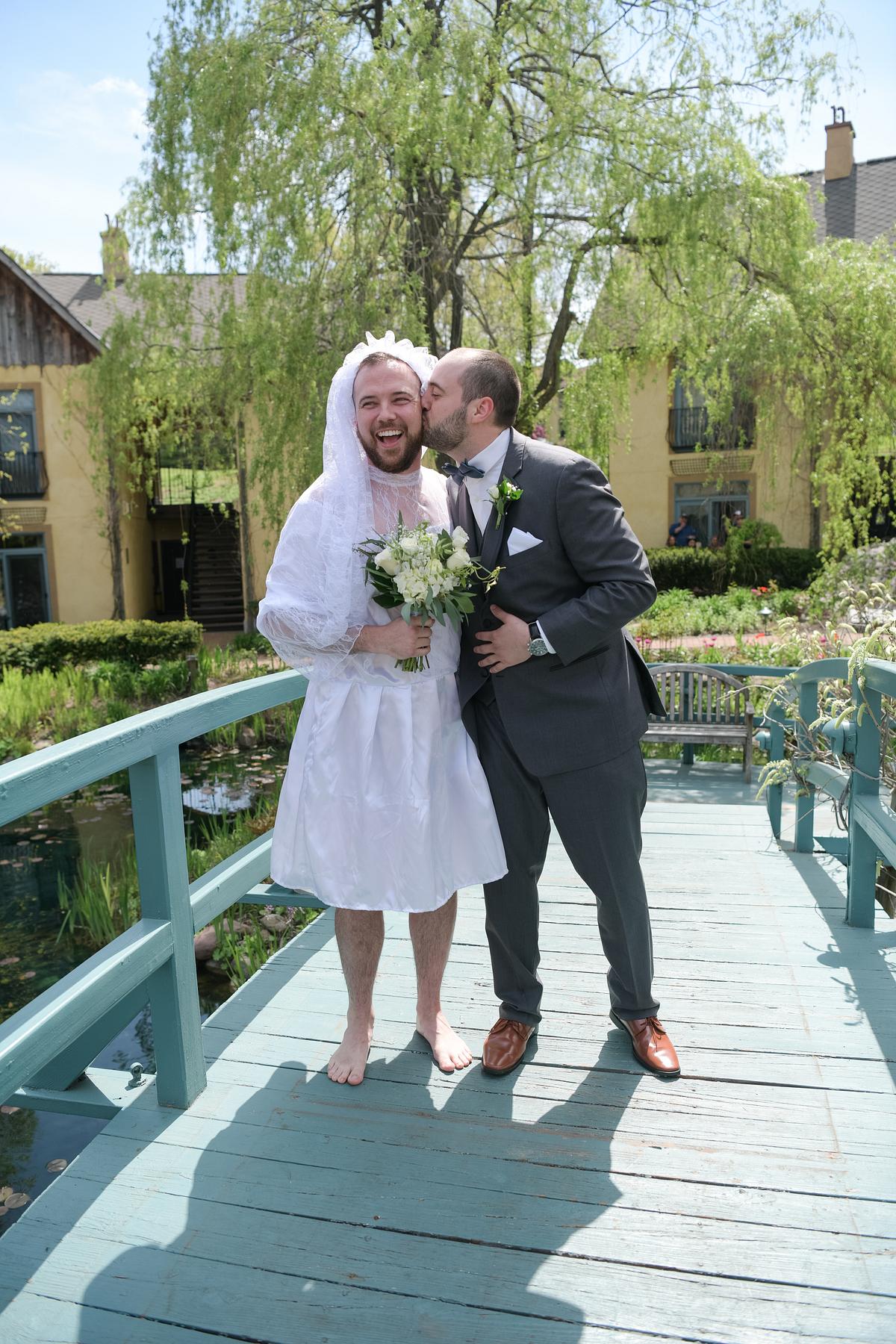 The real first look was amazing. Bryan was so nervous and when he saw her.... she took his breath away.  He said, "You make that dress look so good!"  It was such a beautiful first look.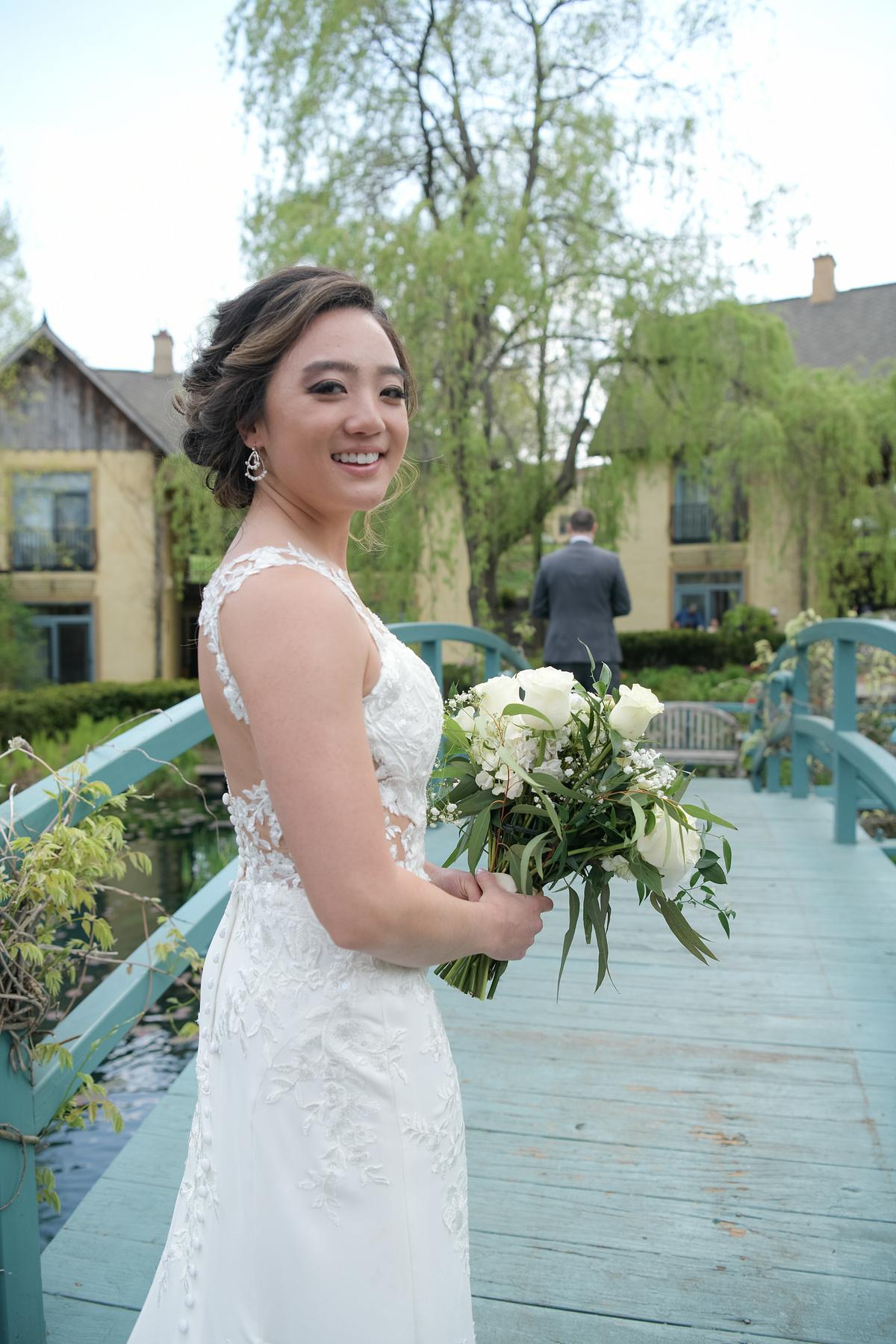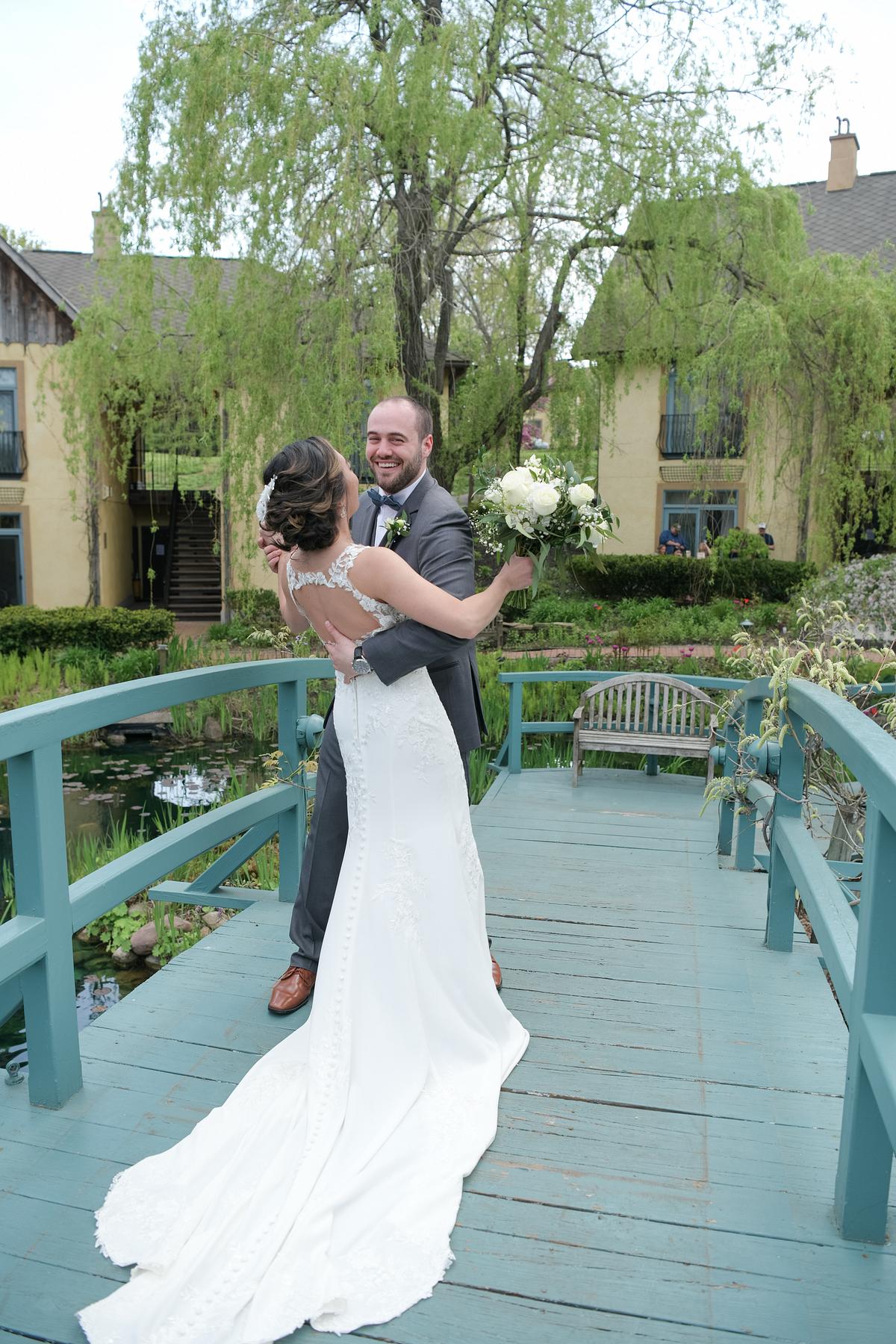 They were so happy to see each other and have some time alone before the wedding.  We took the opportunity to capture their joy.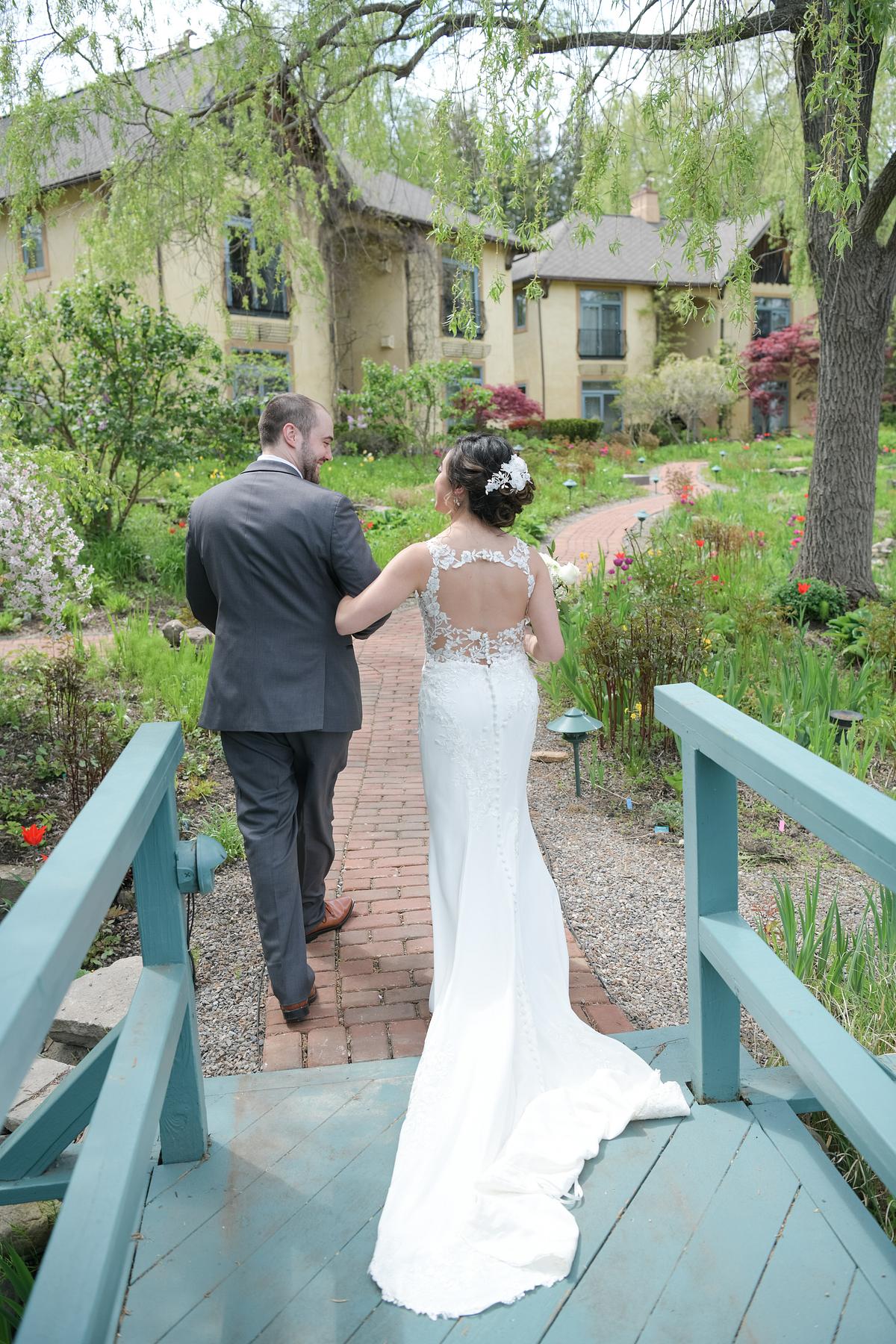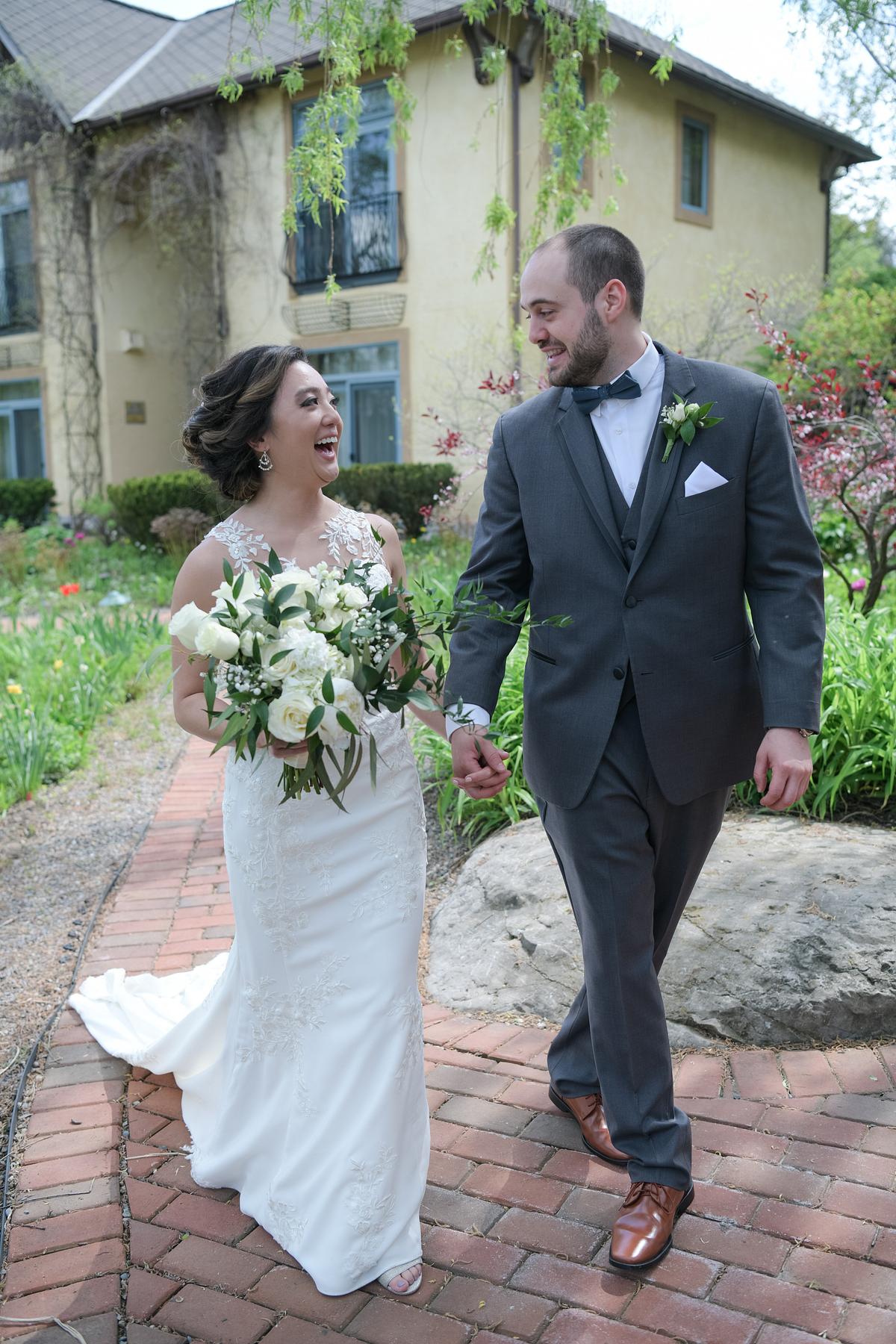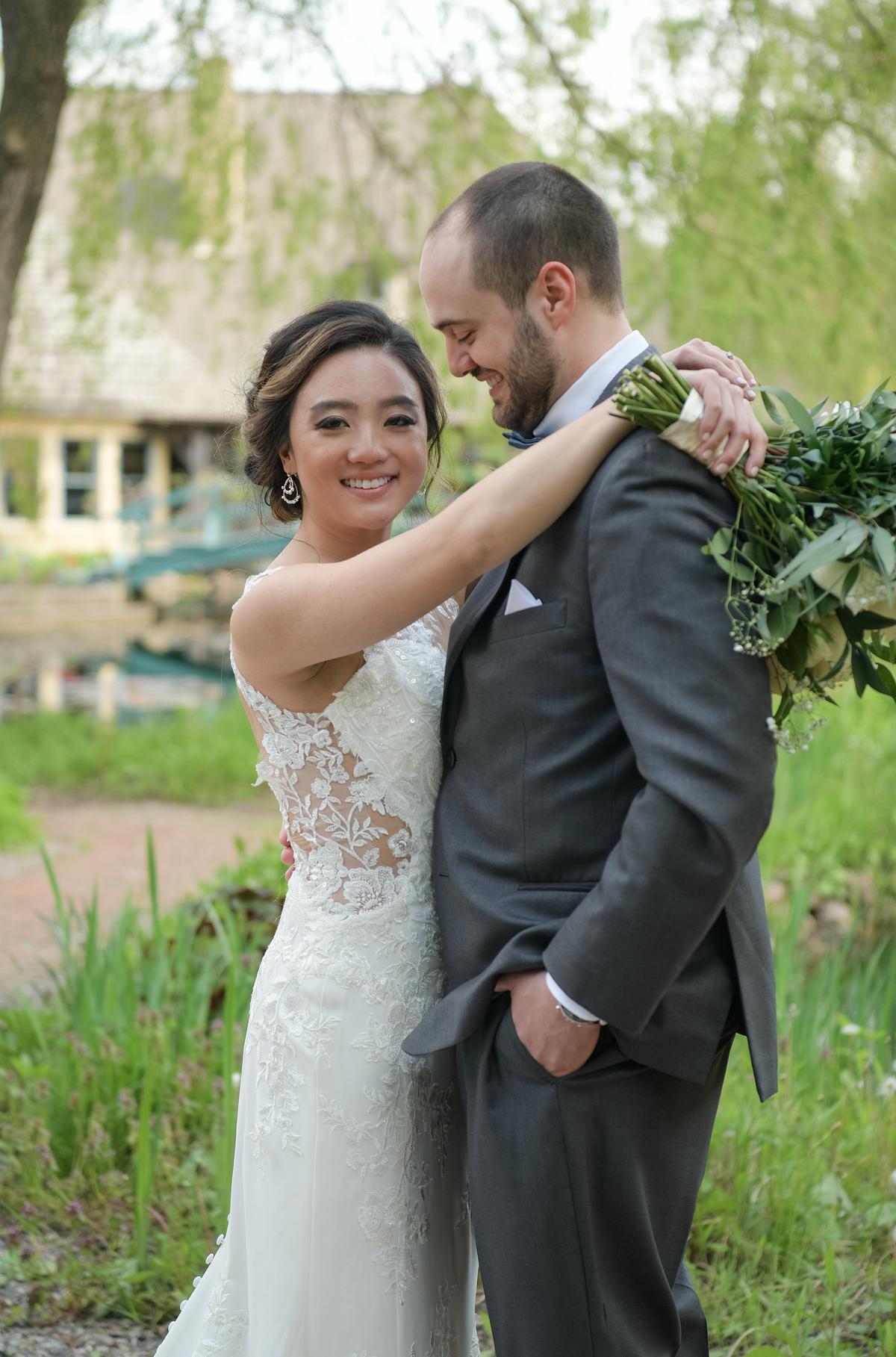 Merrick had her sisters and friends dressed in a subtle blue.  Each bridesmaid had her own style dress. It was beautiful.  The guys were in a handsome grey.  The flowers were all white.  When put together it was gorgeous!!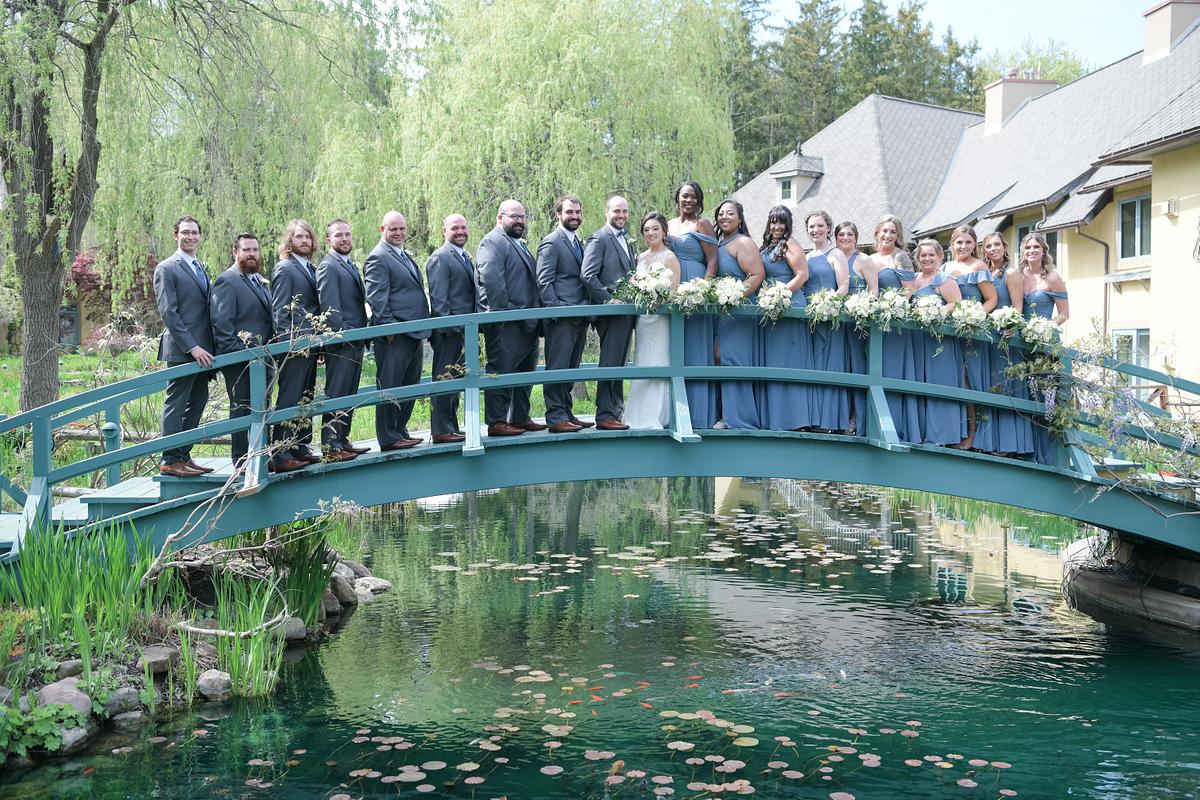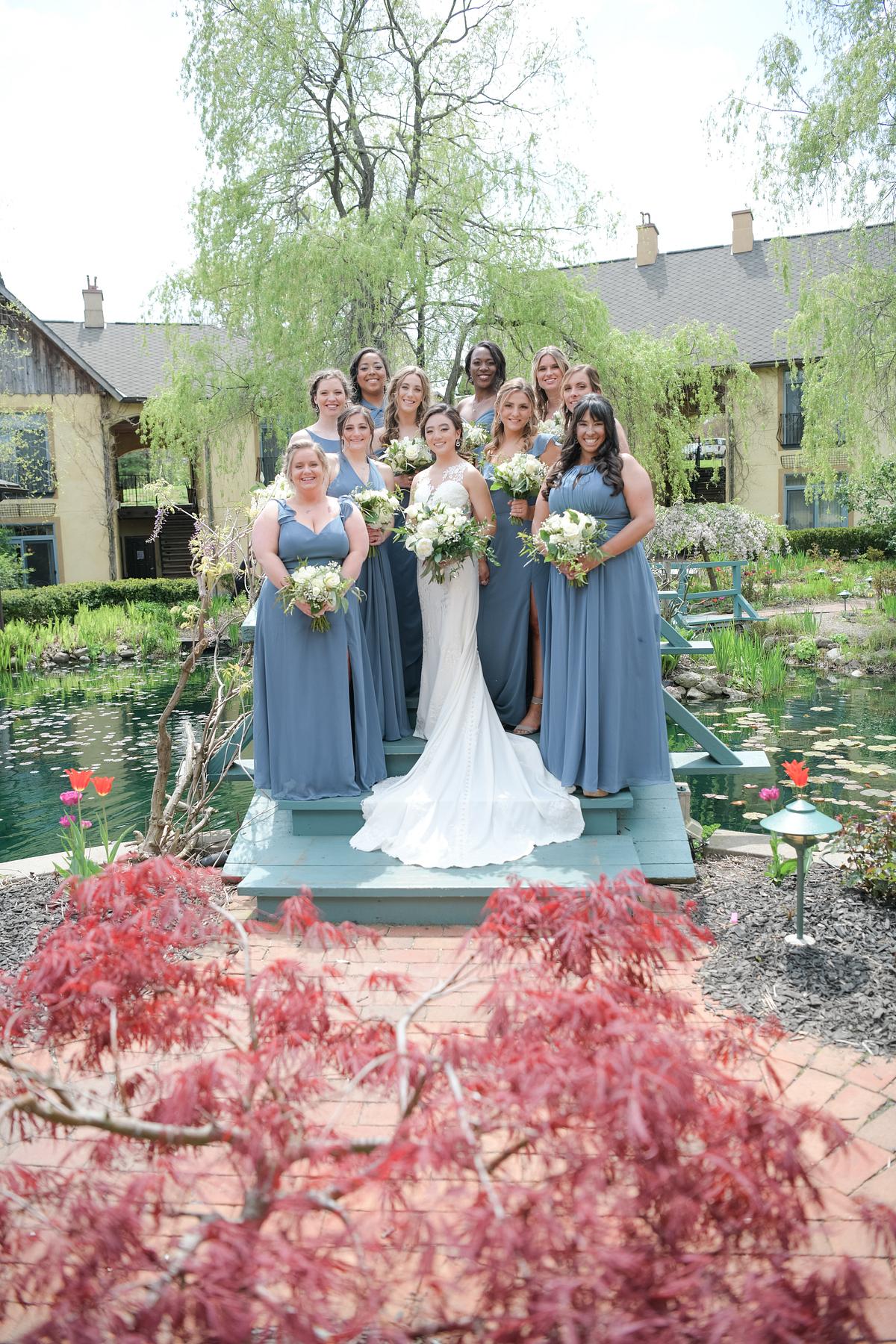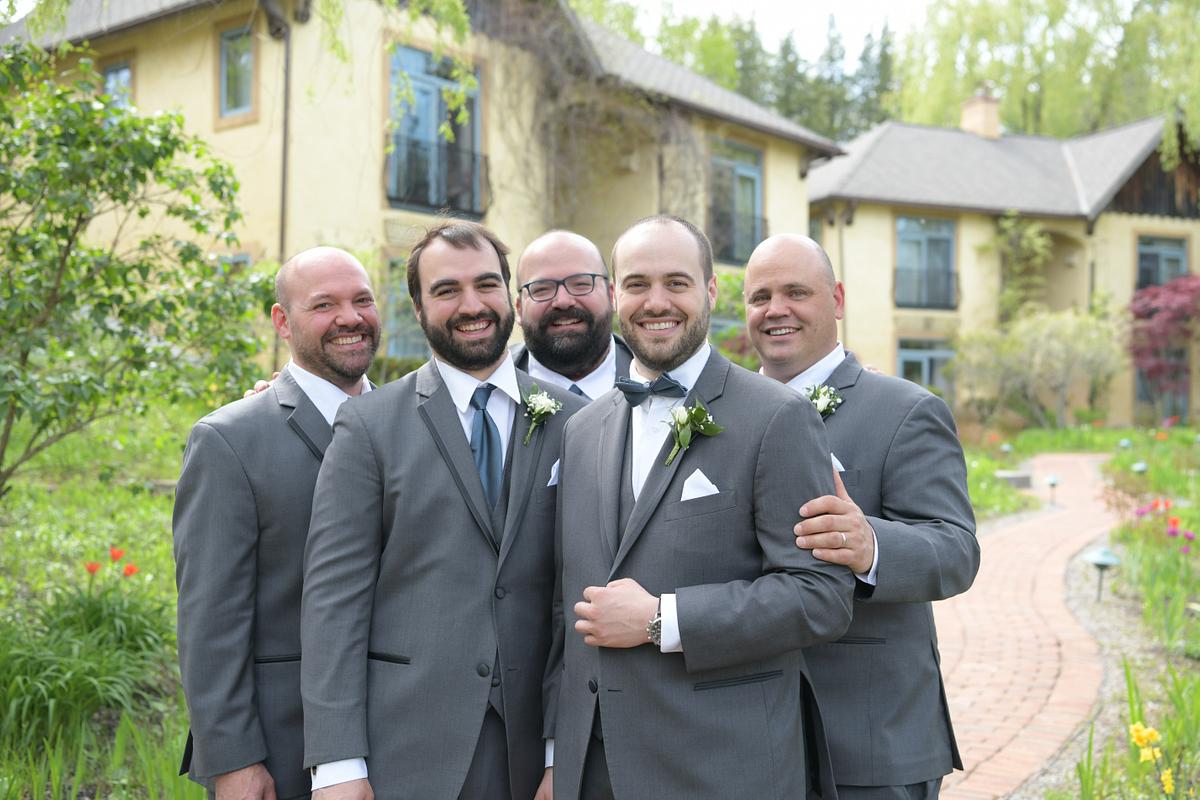 The ceremony and reception were held at the elegant Emerson Park. It was a glorious day, sunny and 70 degrees.  Two of Bryan's brothers were flower men for the ceremony!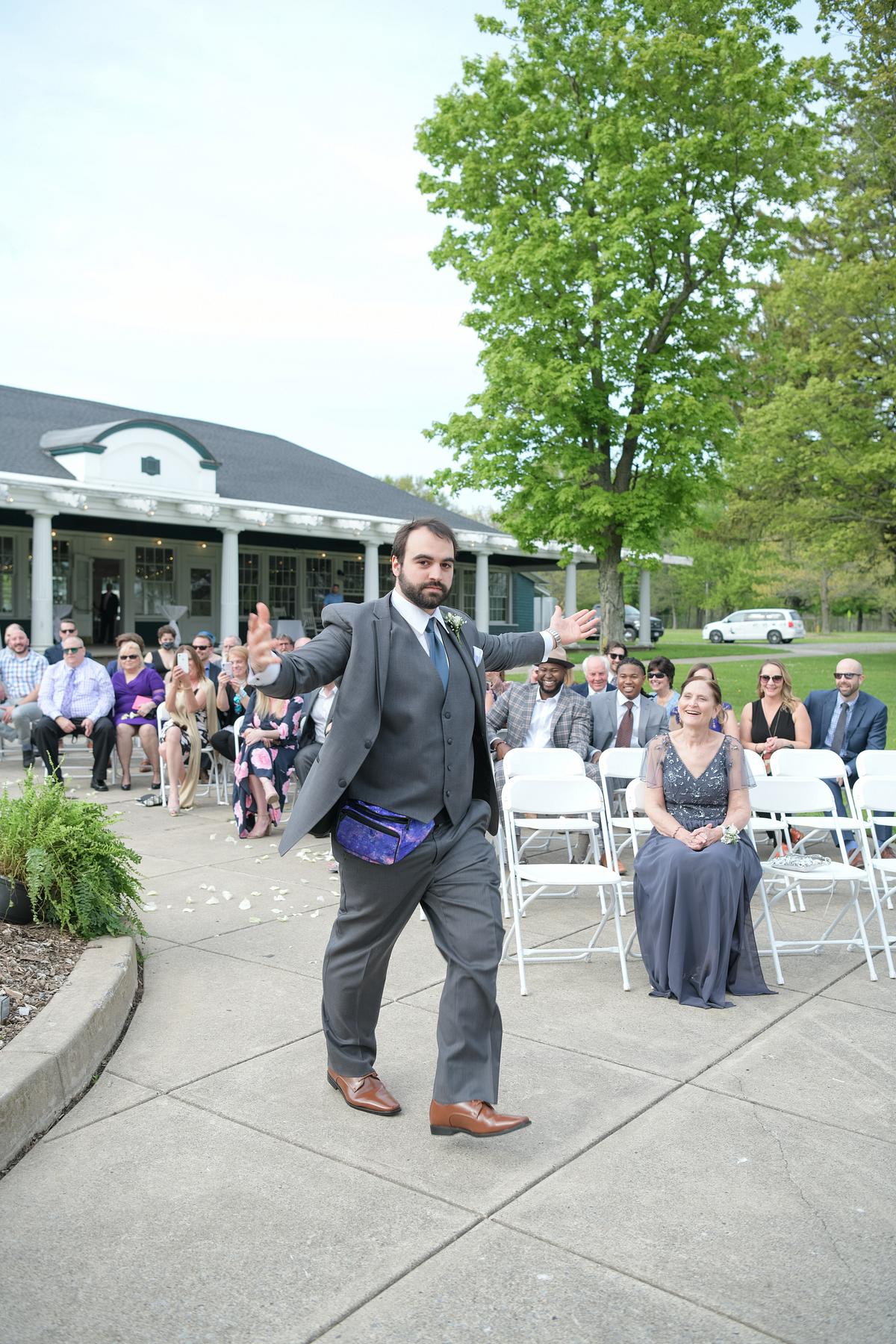 Merrick's brother was the officiant of the beautiful ceremony. Is there anything more touching than the hug between a father and daughter as he "gives her away?"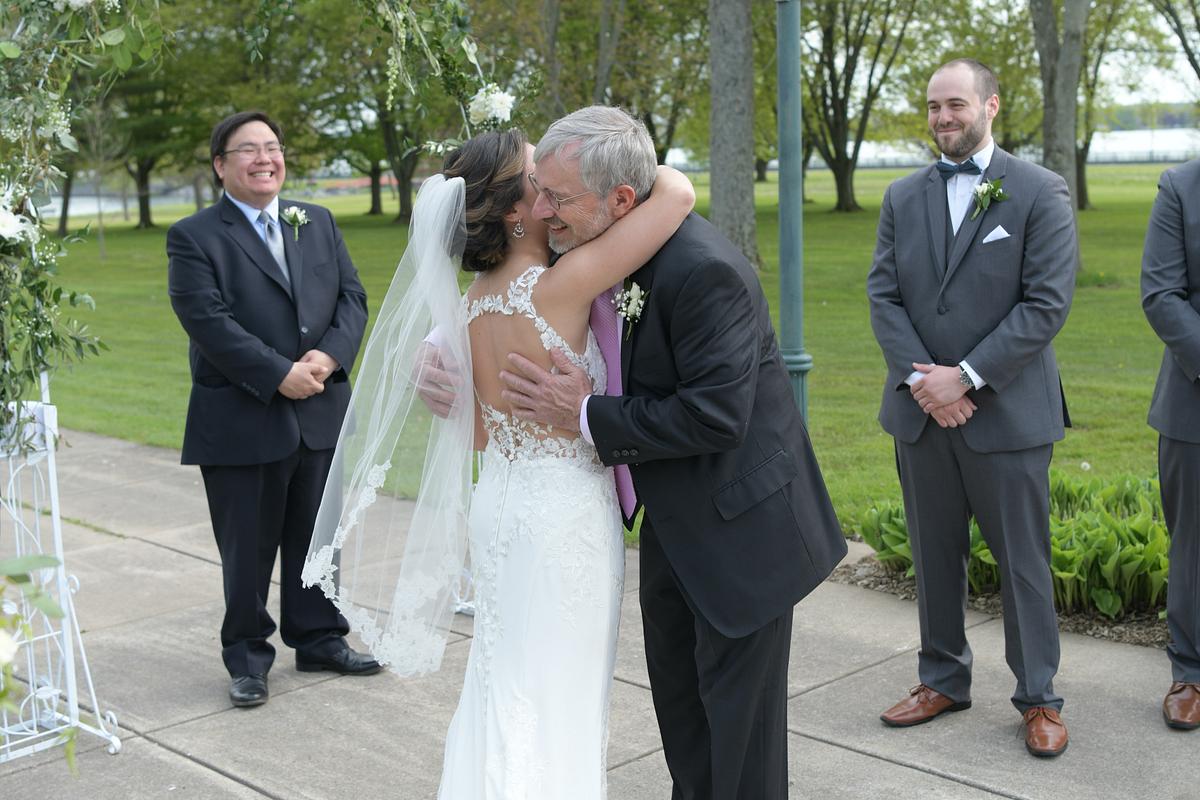 And here is Mr. and Mrs.!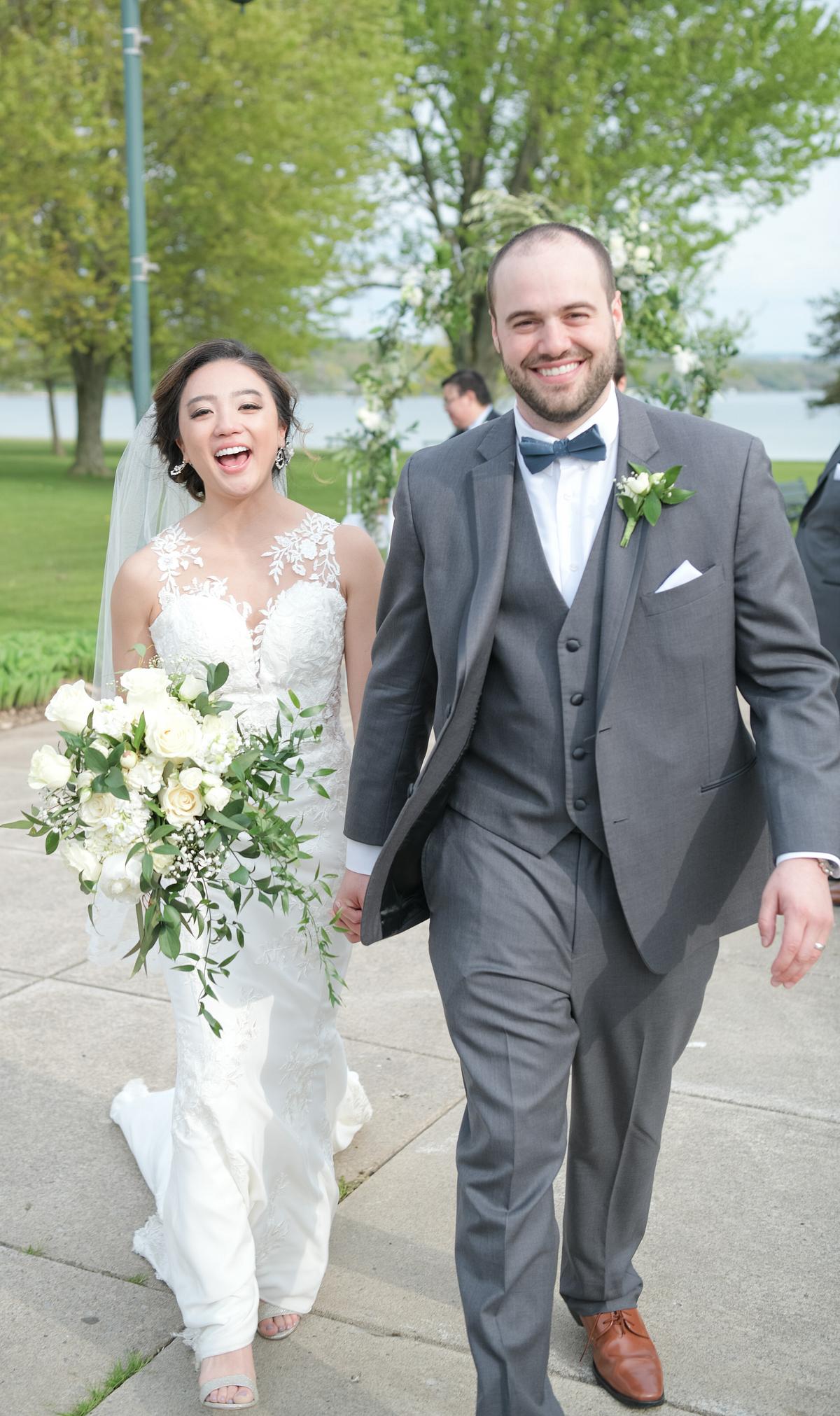 One more couples photo shoot before they are announced at the reception!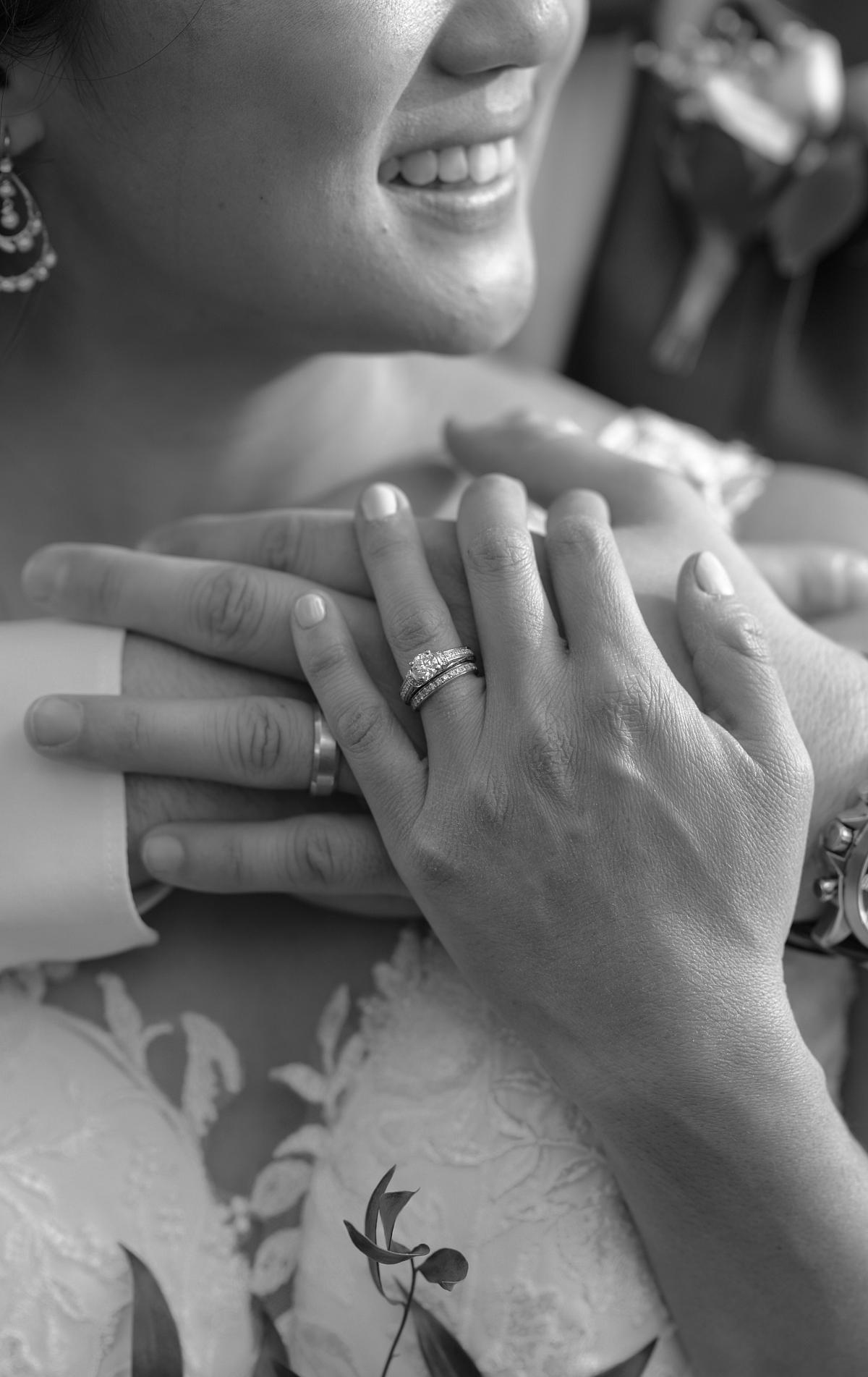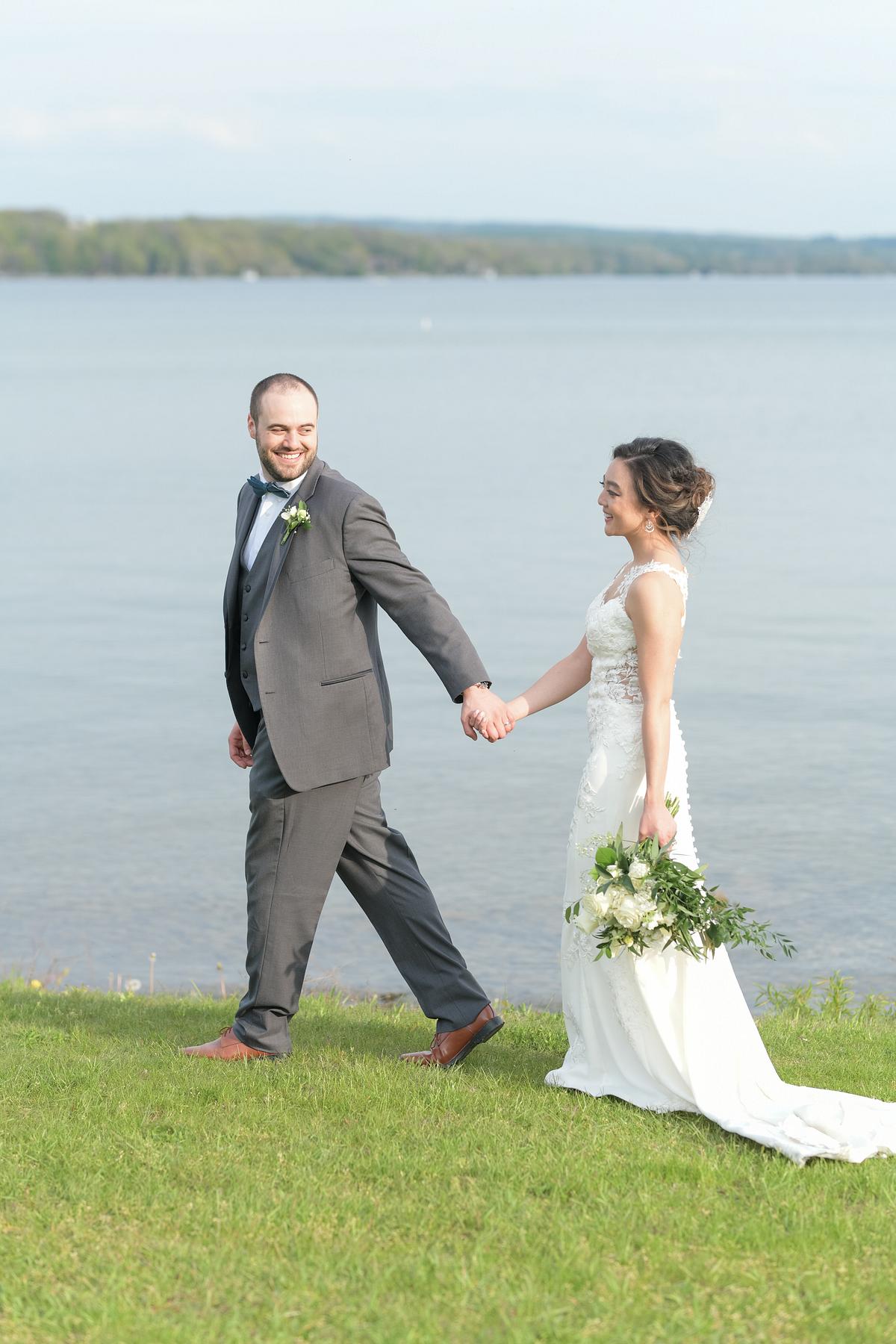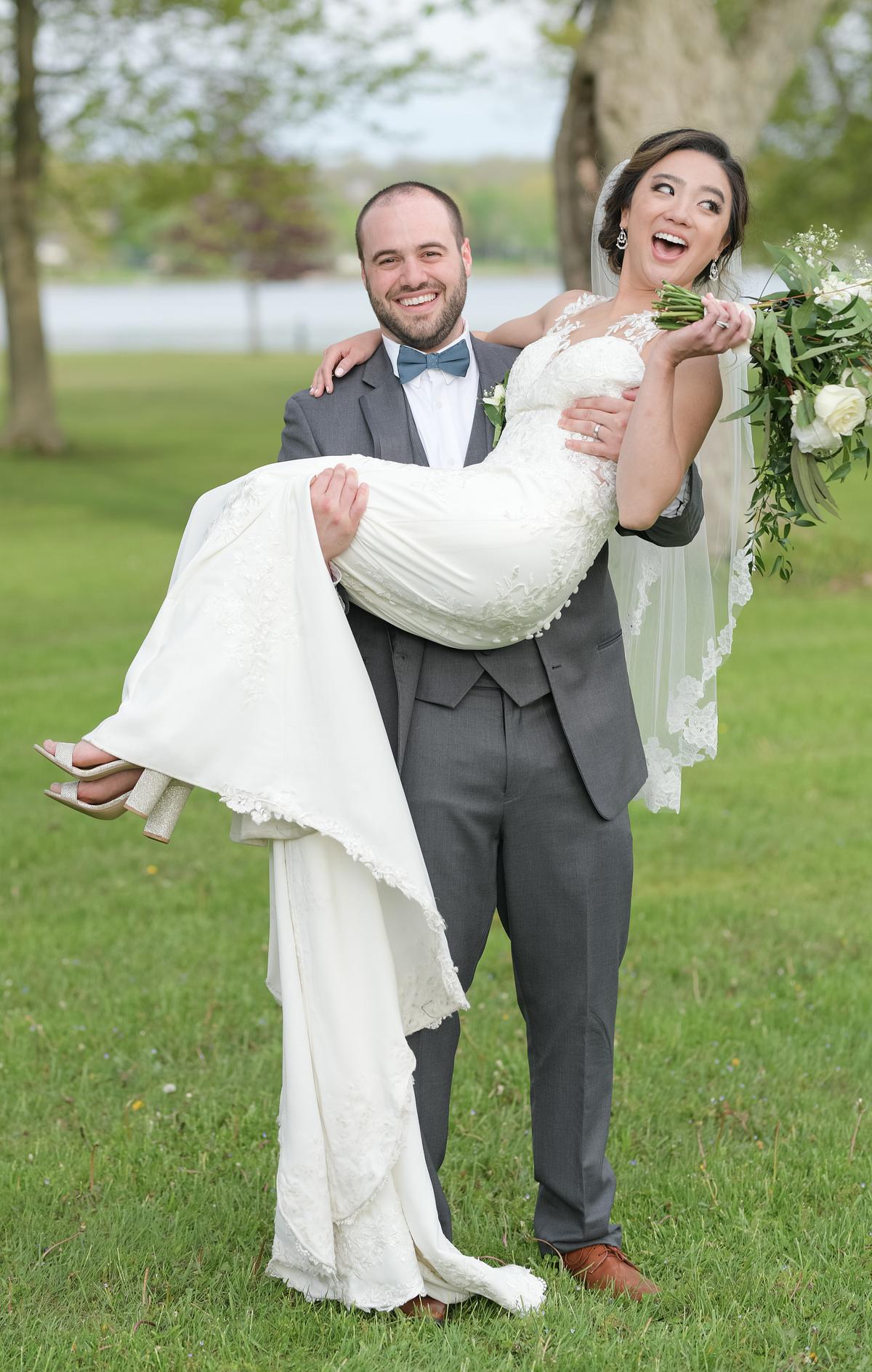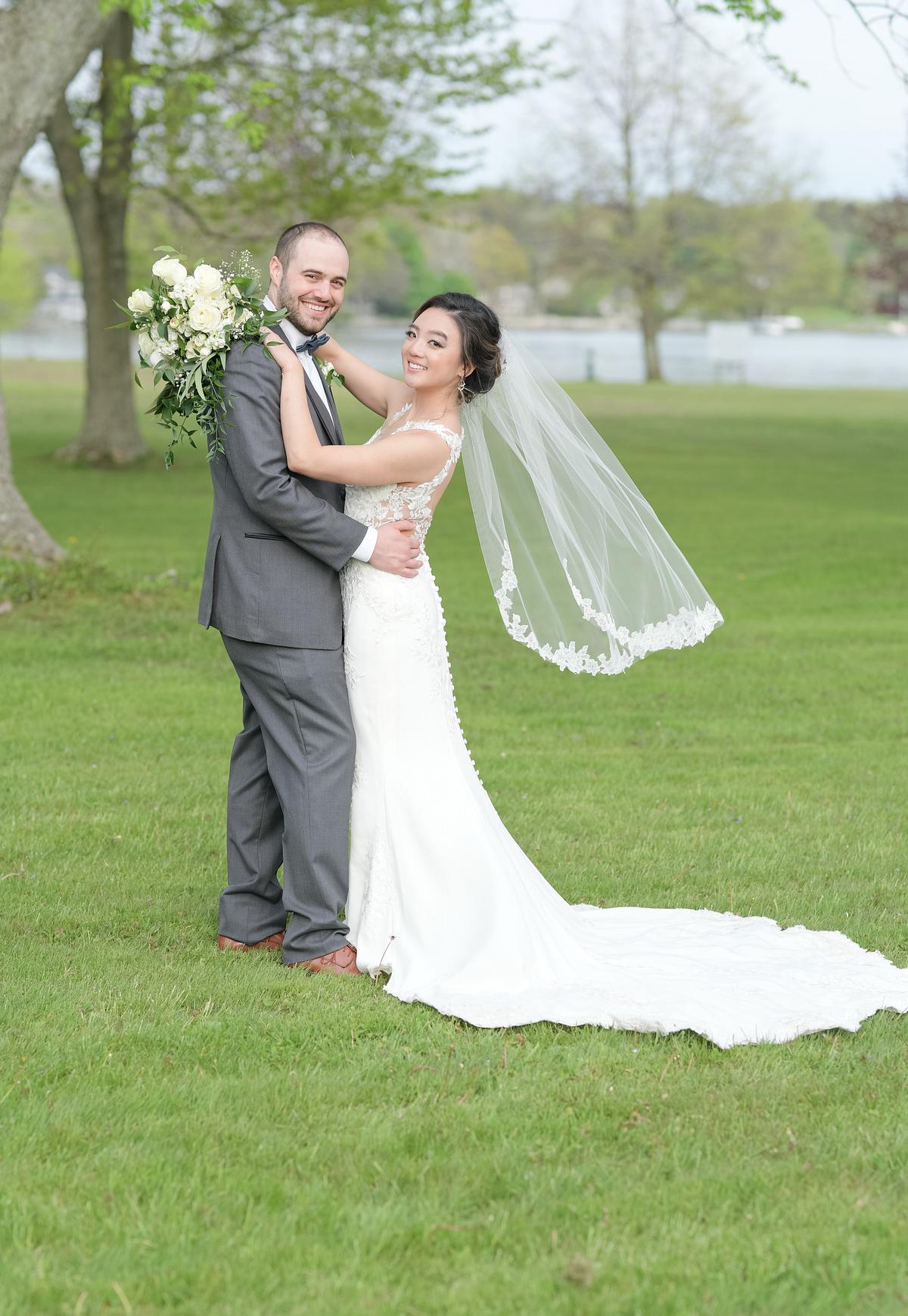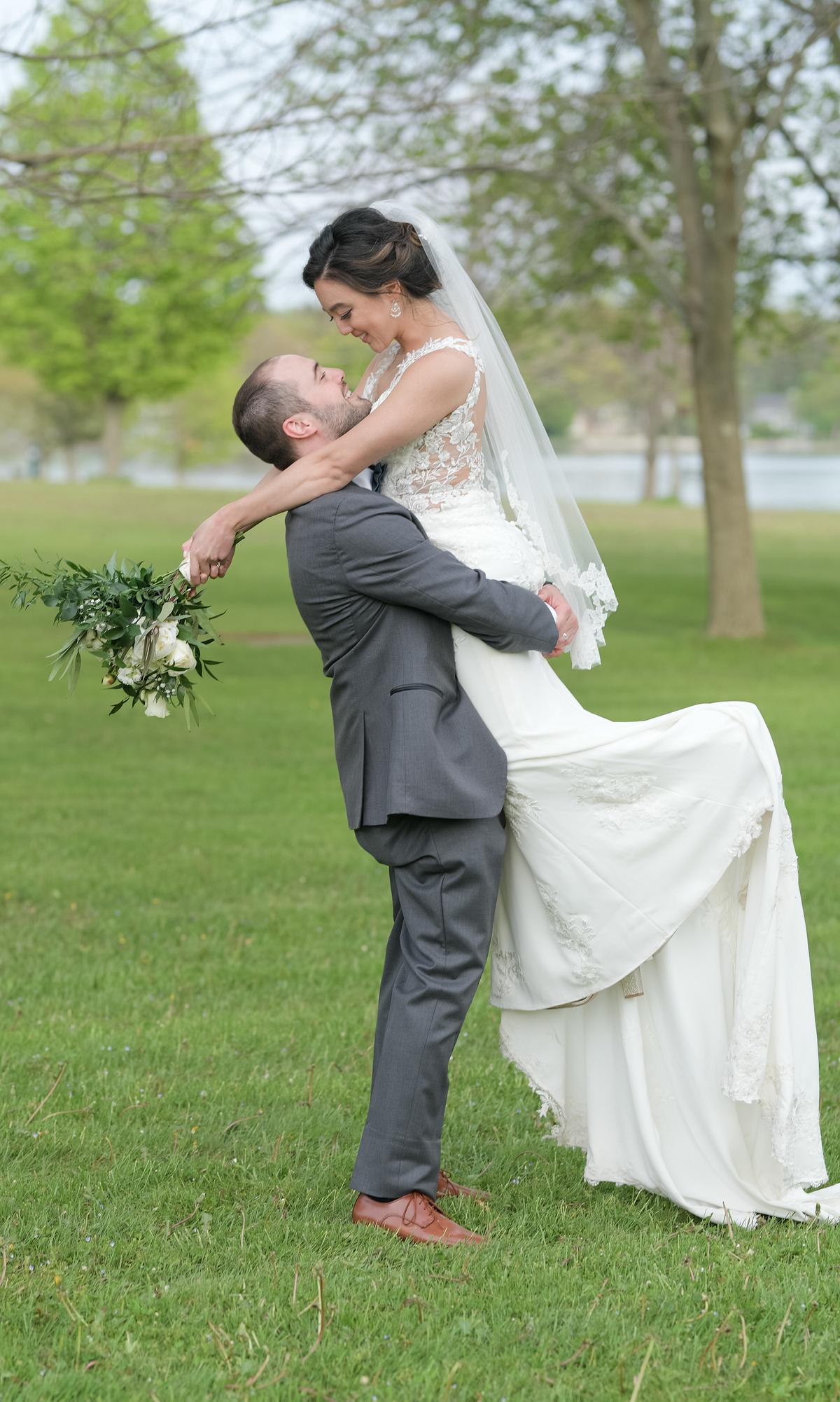 After they were announced Merrick and Bryan preformed a choreographed dance! They thought of everything!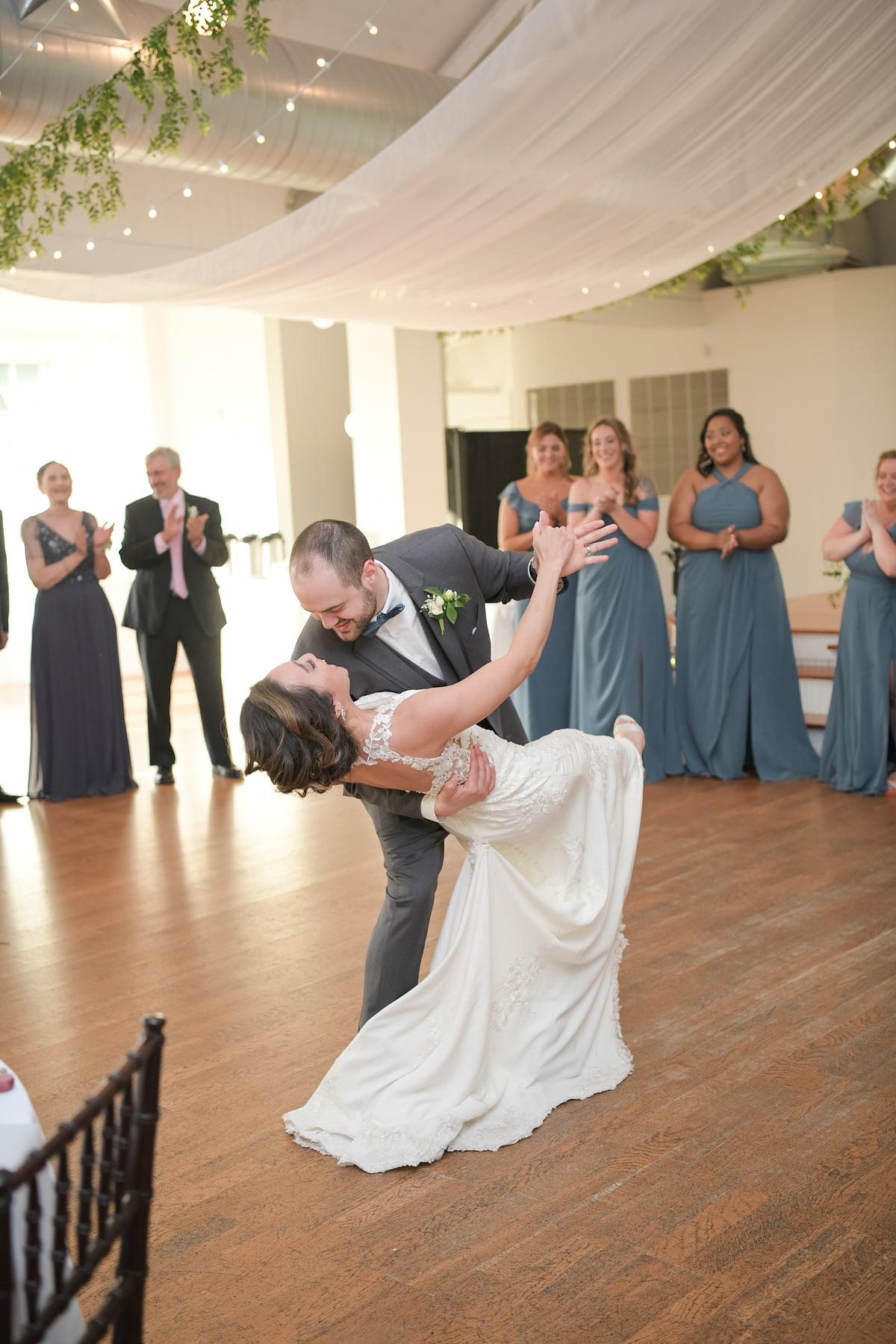 As a mom of two boys and in the photography business with my son, I realize how important the mother son dance is for the mom. We captured the love.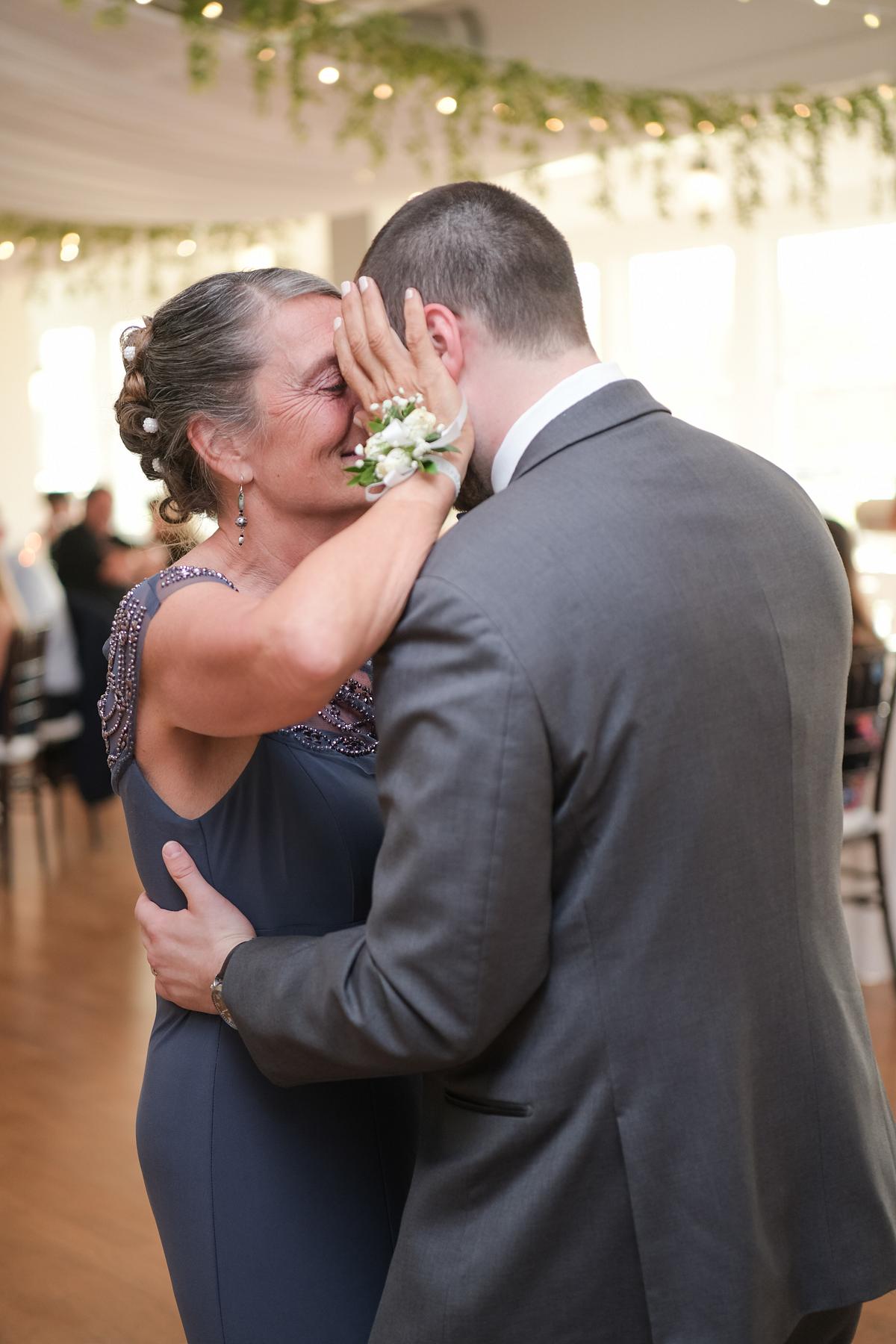 The night was filled with fun, food, family and friends!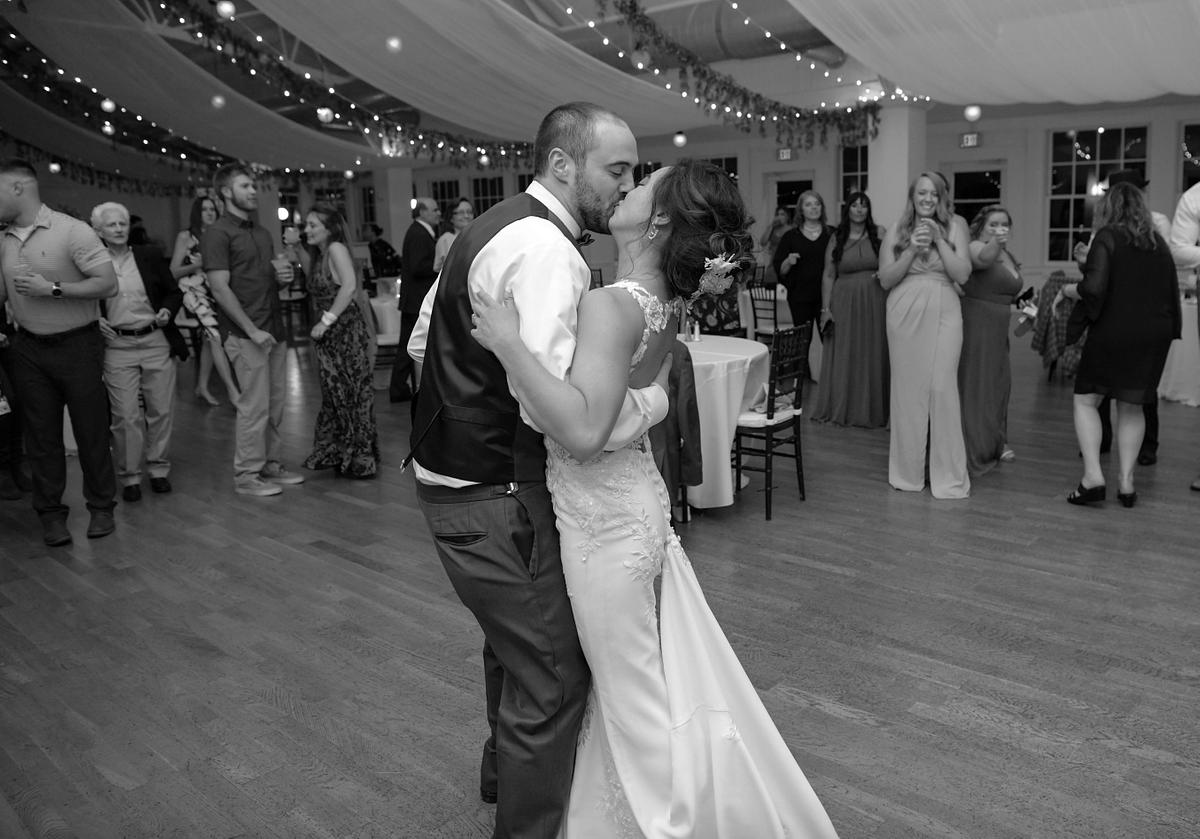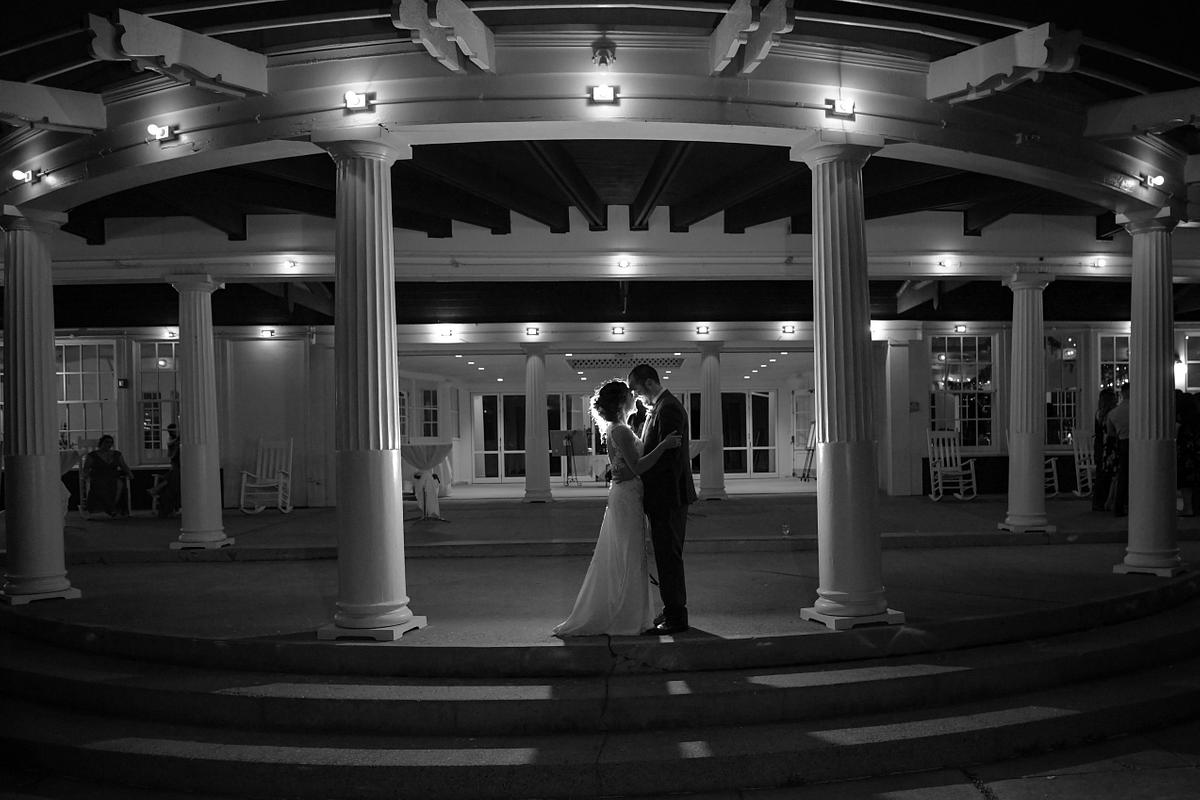 Now off to Hawaii for the Merrick and Bryan!
Vendors:
Dress: Designer and Place of purchase Stella York 6916 dress. Spy Baby Bridal and Prom- http://spybaby.com/
Florist : Michaleen  https://www.michaleens.com/
Ceremony  and Reception Venue Emerson Park – A&M Catering  http://myamcatering.com/
Wedding Planner Andrea. 
DJ/ Entertainment Services Rick Raner – Digital Sound Entertainment. 315-254-9101
Cake: Cameron's Bakery  https://www.cameronsbakery.com/

Bridesmaids Dresses: Designer & place of purchase  www.azazie.com
Groomsmen and Groom attire Men's Wearhouse. https://www.menswearhouse.com/