Lara and Mike
Every wedding is unique.  This wedding was special in the choices Lara and Mike made.  Their love shinned through the day in smiles, kisses, hugs, tears and laughter.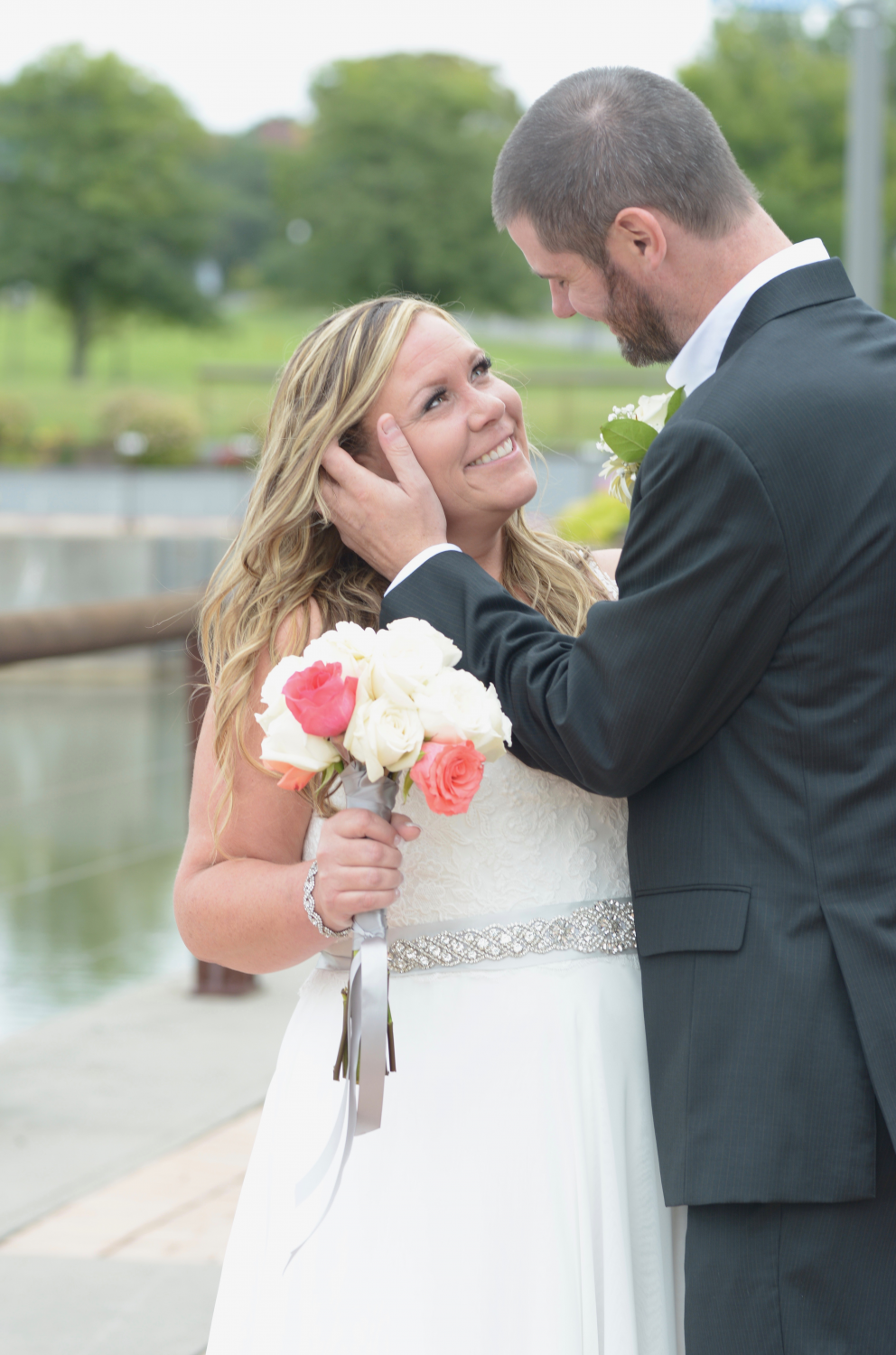 We arrived at Aloft hotel at the inner harbor and found Mike in the lobby.  He greeted us with a huge smile and he was just bubbling over with excitement.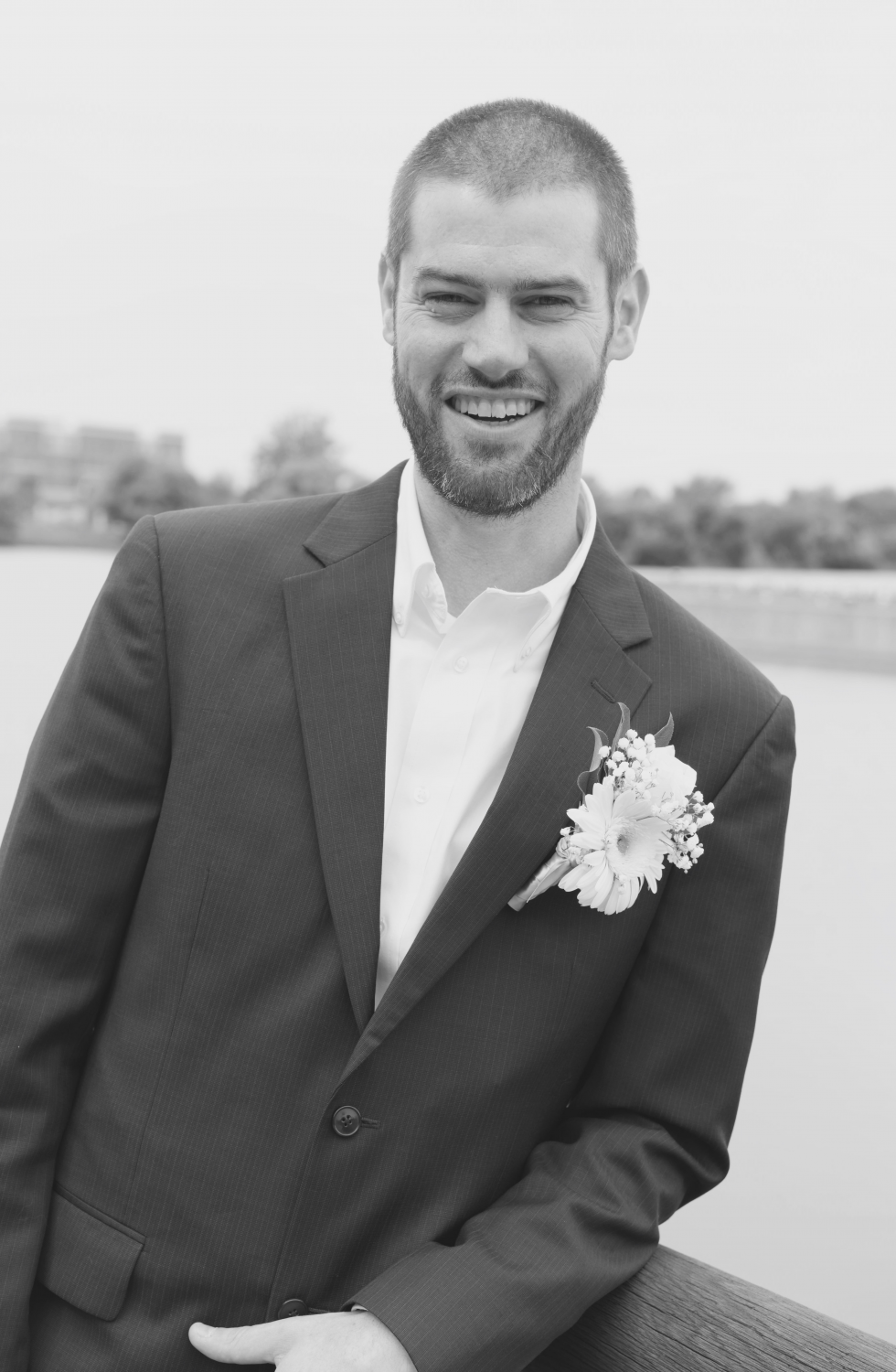 Lara and Mike chose not have attendants.  We found her in her room trying to stay calm with a little help from some white wine.  She was enjoying the solitude as she was getting ready for her best day ever.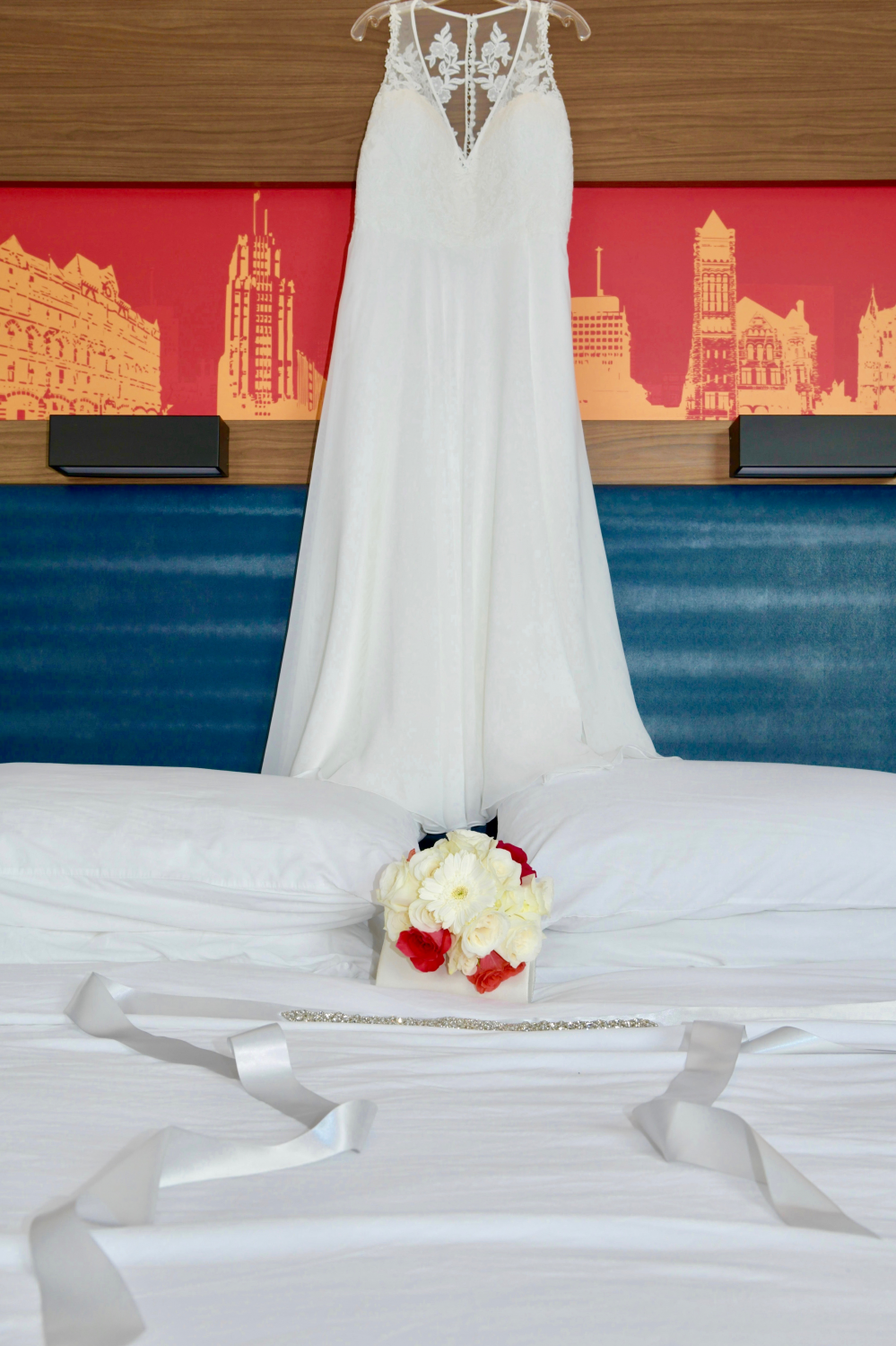 They experienced their first look on the beautiful inner harbor.  Lara was shaking, but we knew she would be fine once she was in the arms of her prince charming.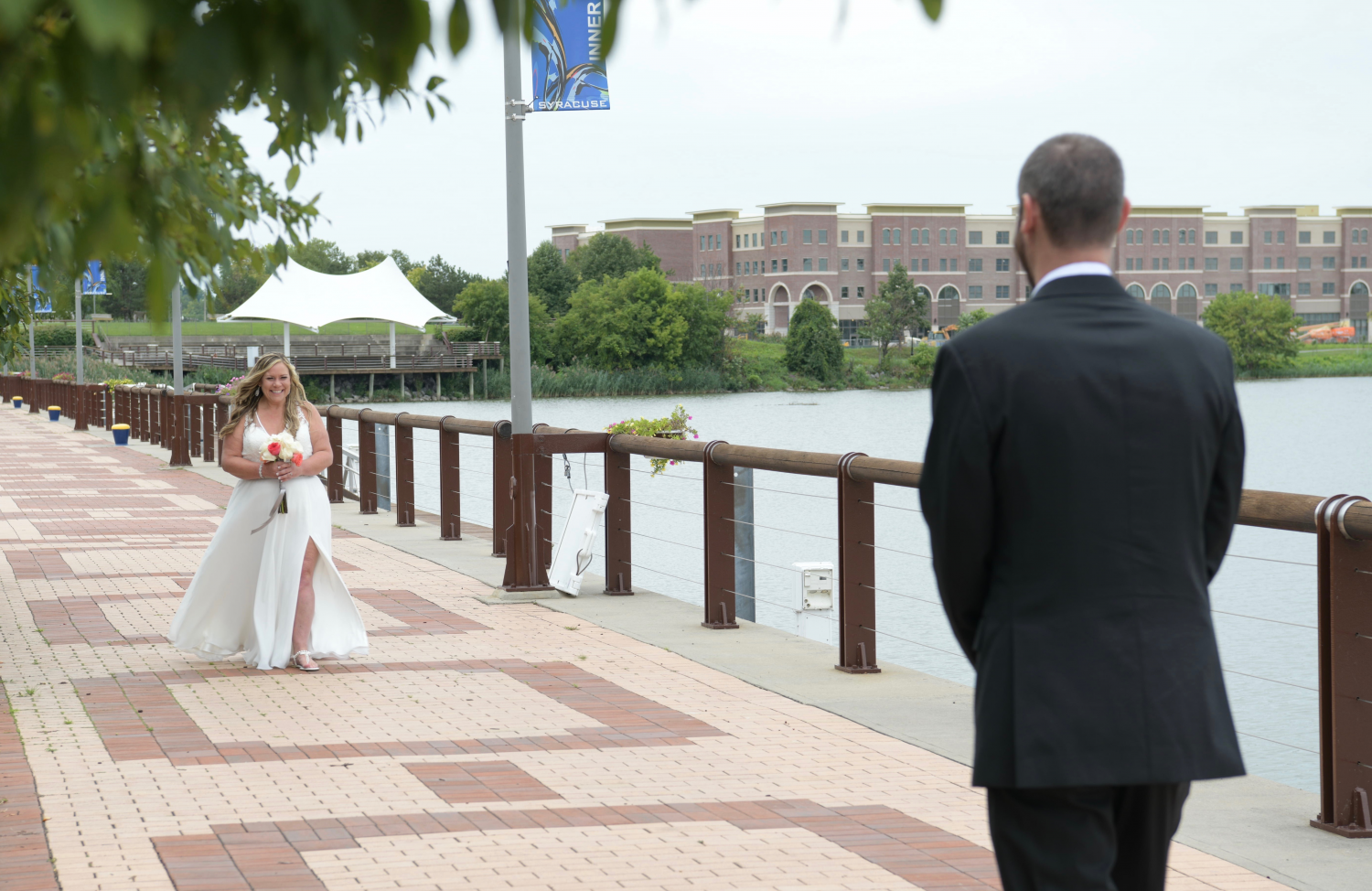 We met their families at Franklin Square. The fountain, brick and burst of color made it a perfect place to capture their love.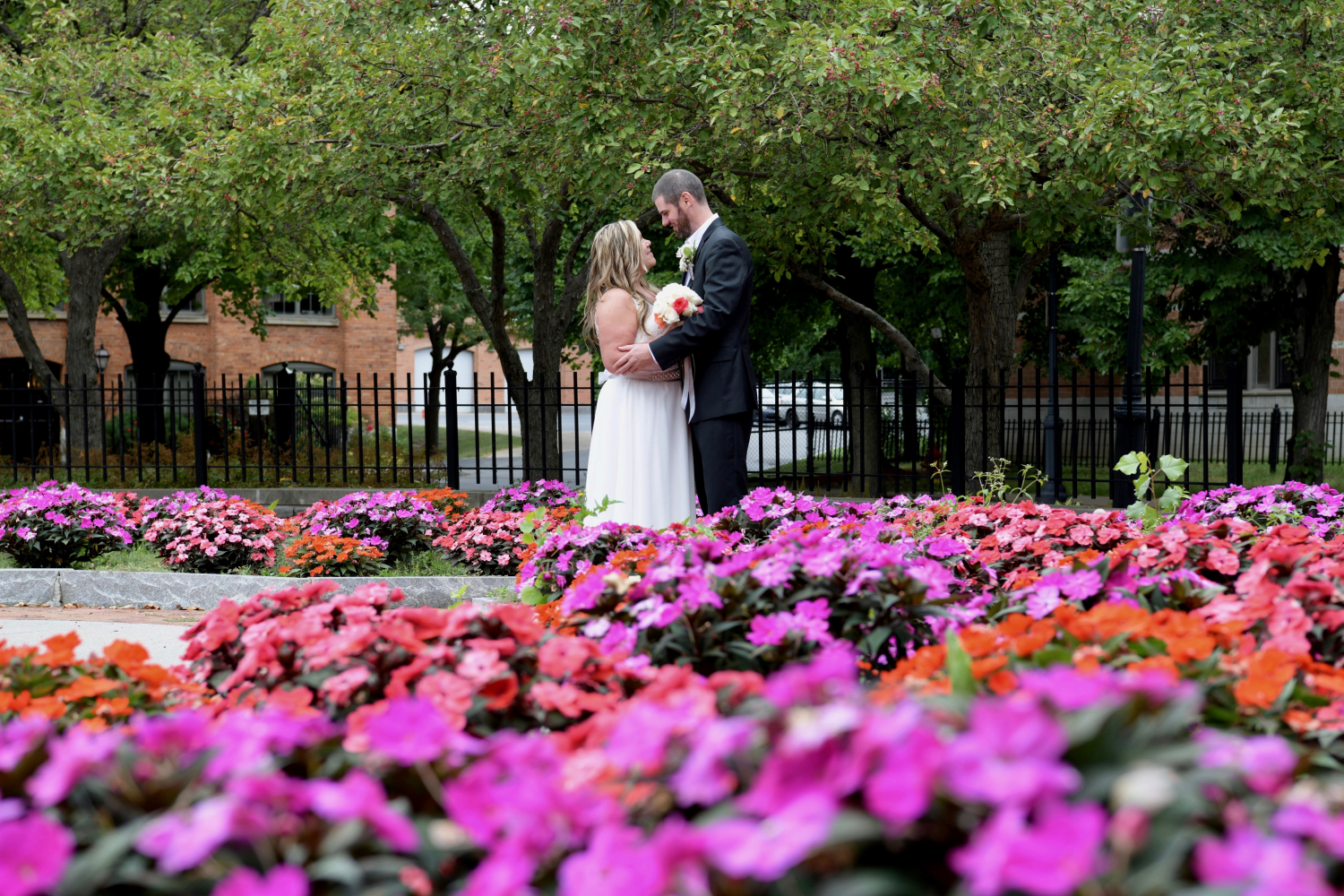 Lara's precious parents had celebrated their 50 year anniversary, so we were sure to capture their love as well. I asked them to give a kiss and her mother looked shocked, but her dad jumped at the opportunity!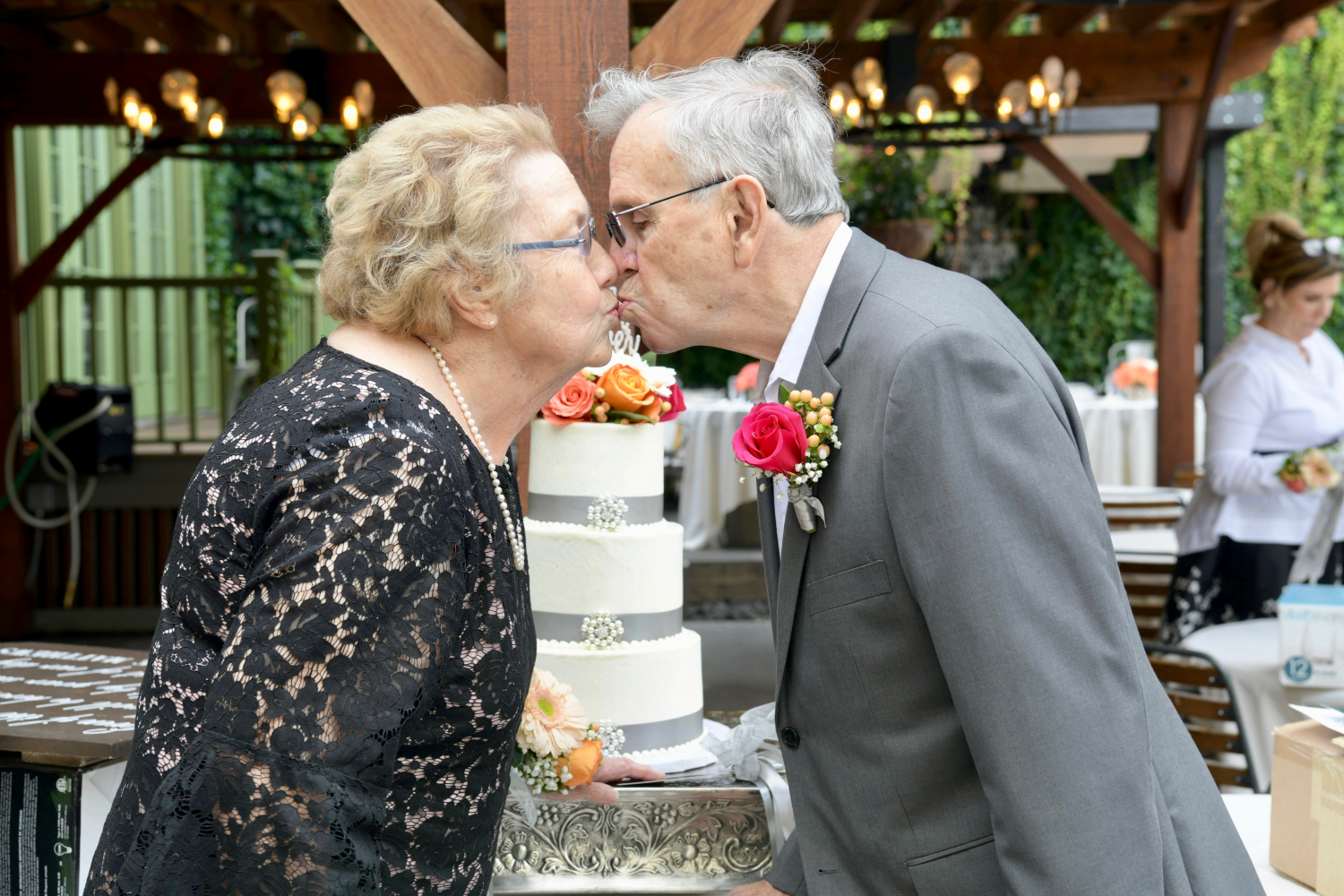 Their ceremony was on the hearth of Francesca's outdoor fireplace.  It seemed like we traveled to Tuscany with the wine, chandeliers, linen and incredible food.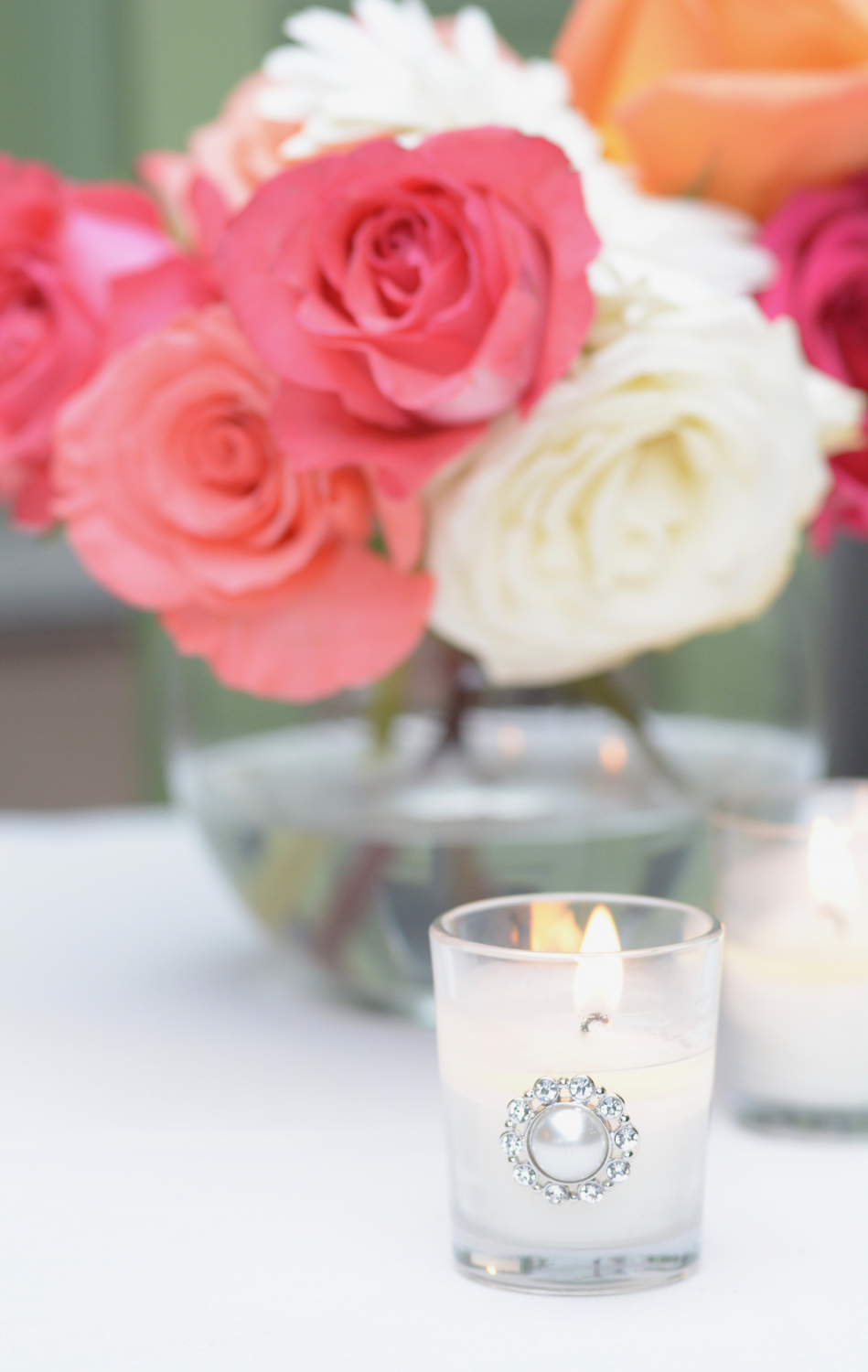 We are so happy for Lara and Mike and what better place for them to honeymoon than.... Disney World!