The beautiful July day, was the perfect day for Ashely and Jay to exchange their marriage vows.  The venue, Sheraton at Syracuse University, was a wonderful setting for these SU fans. The getting ready suite overlooked the majestic Syracuse University Hill and Dome.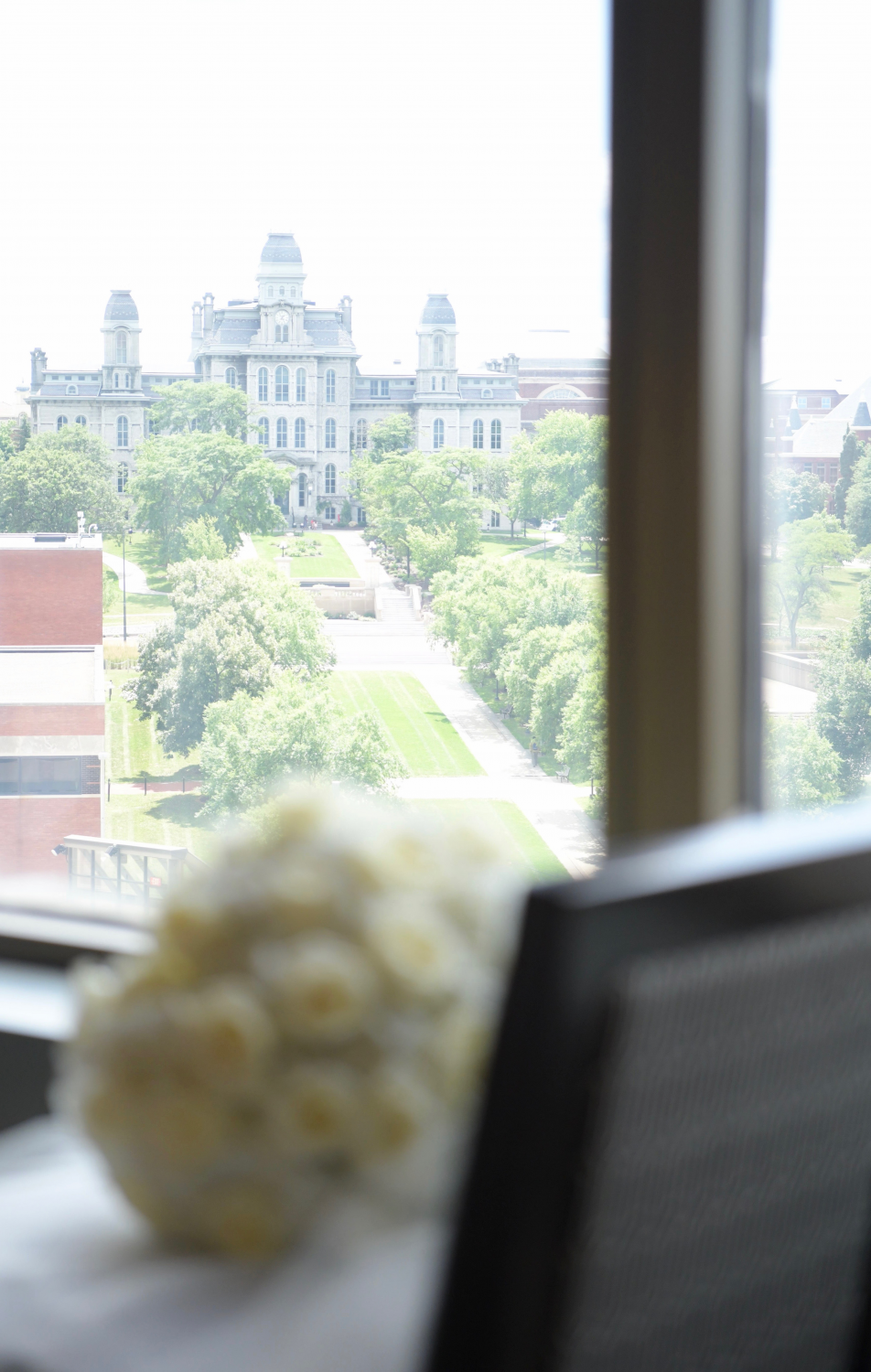 Ashely was incredibly excited for her best day ever! In the suite filled with bridesmaids Ashley blurted, "I can't freakin wait to see me again," as she lunged for a mirror.  She was a stunning bride with an enchanting glow.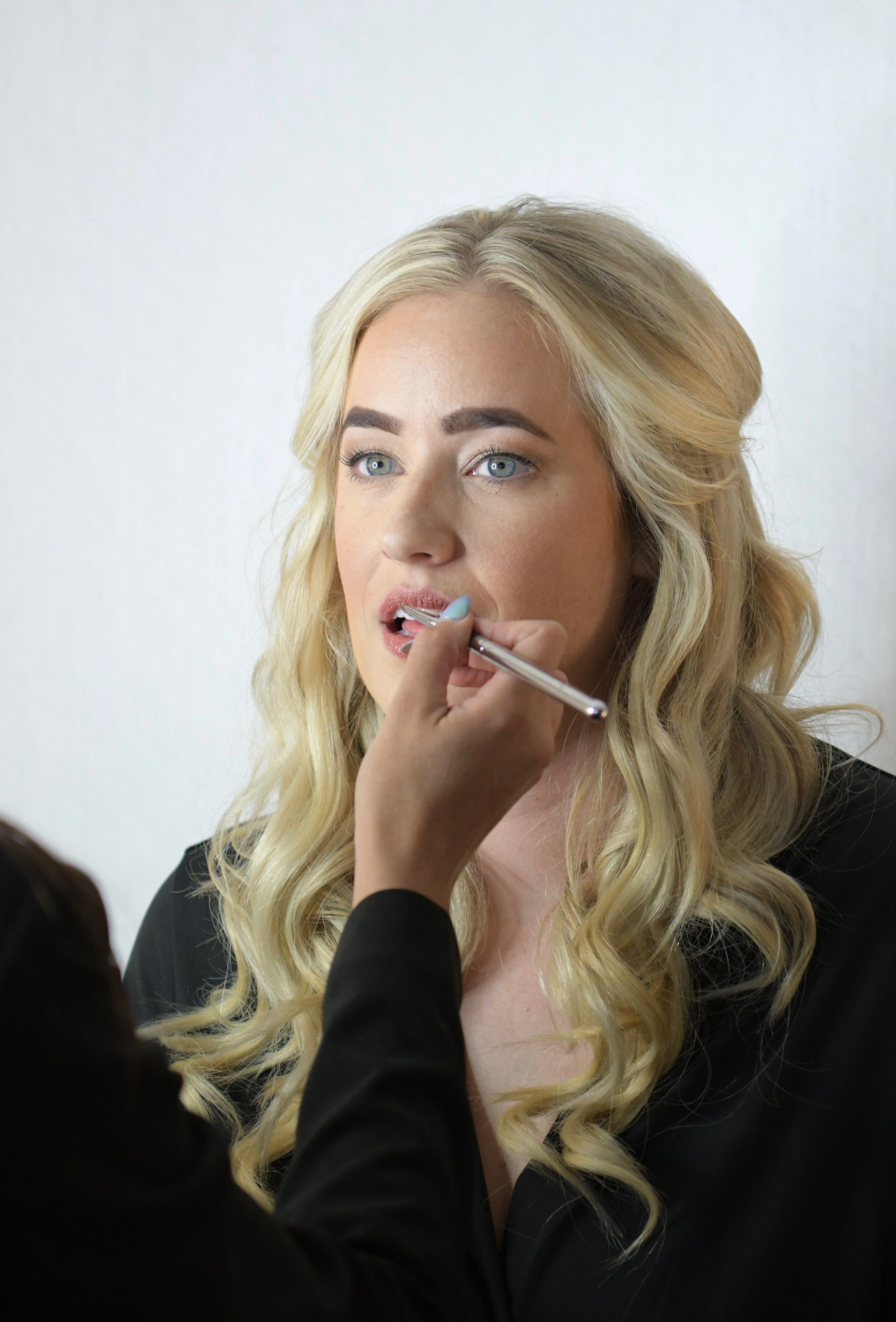 Her dress was a pinnacle of the celebration inspired by Kate Middleton, Meghan Markle and Grace Kelly's wedding dresses.  The designer was Sincerity Bridal from New York Bride.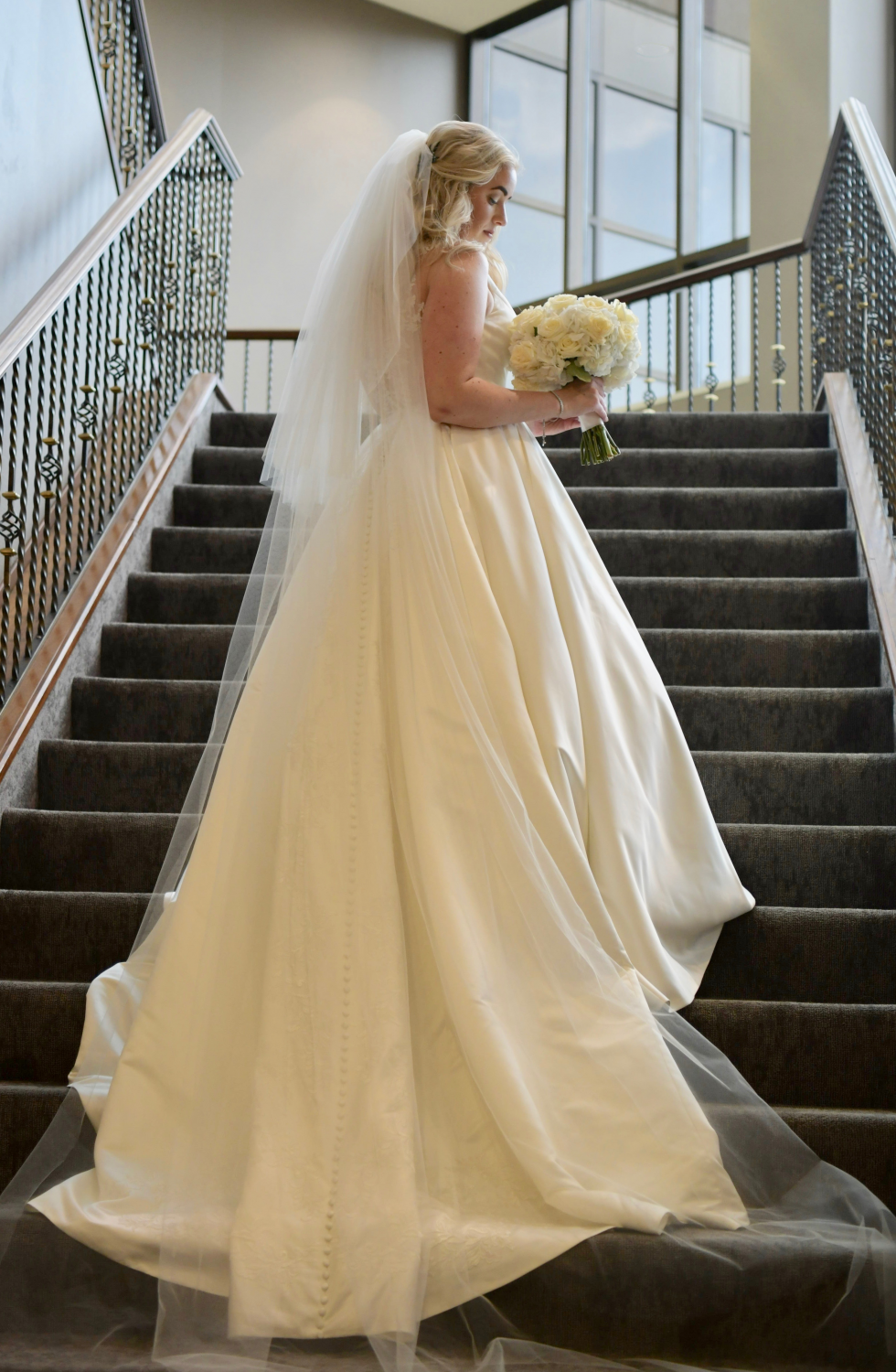 She kept her dress a secret and had a bridesmaid reveal! Ashley was surrounded by her besties.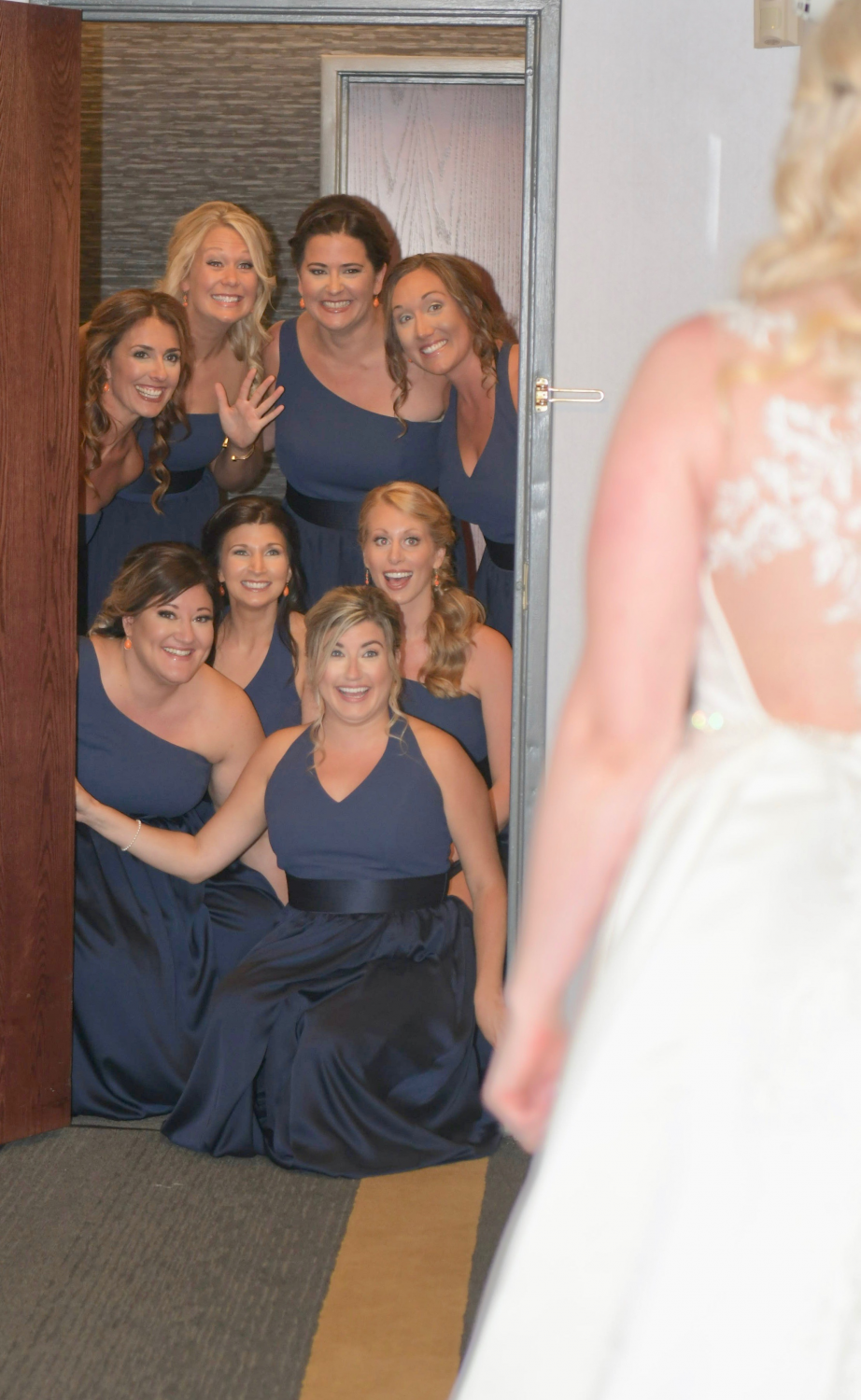 Moments before the wedding the bride and groom had a blind first look and this image says it all.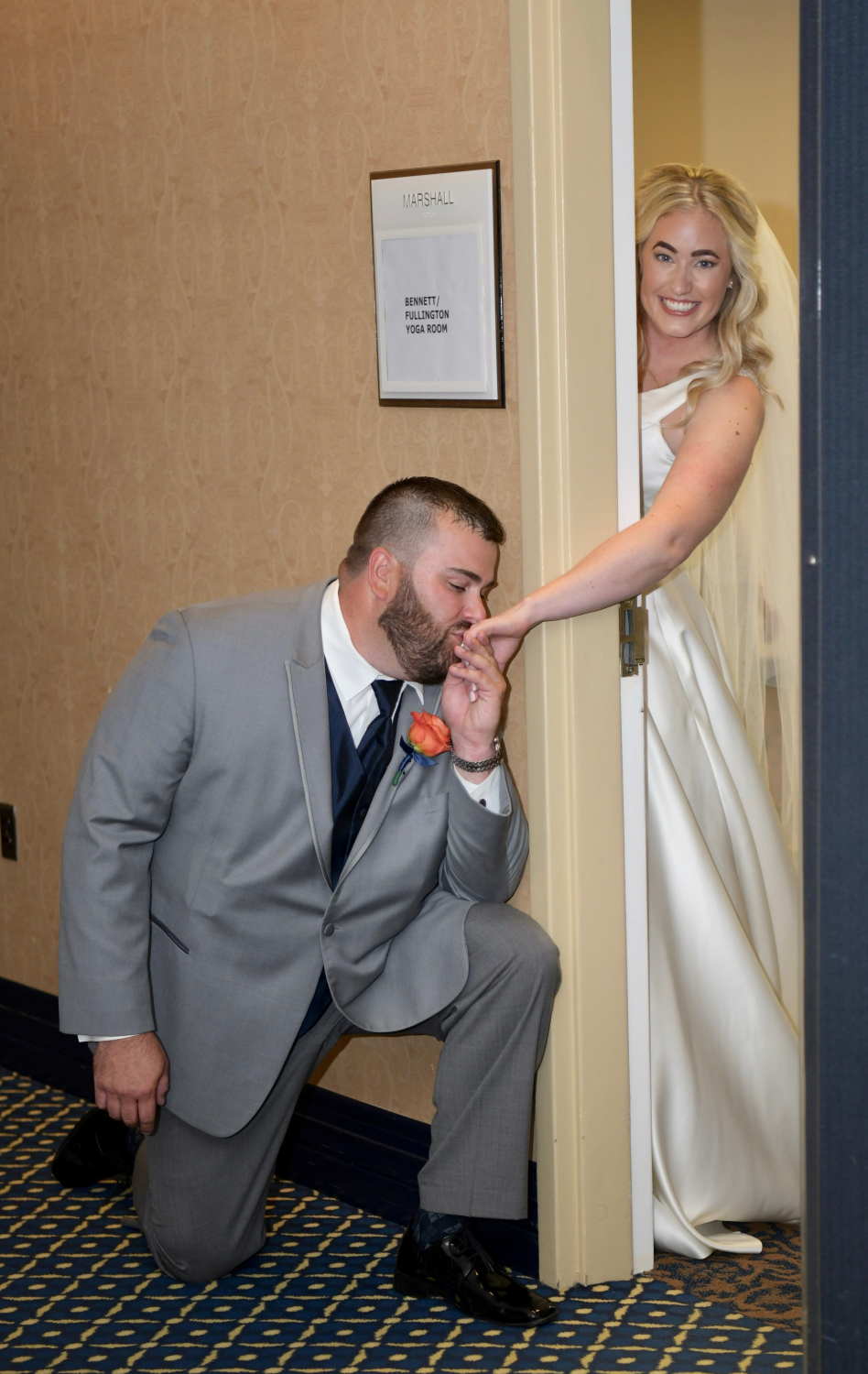 The ceremony was heart touching and so fun to capture with Ashley's many annotated expressions.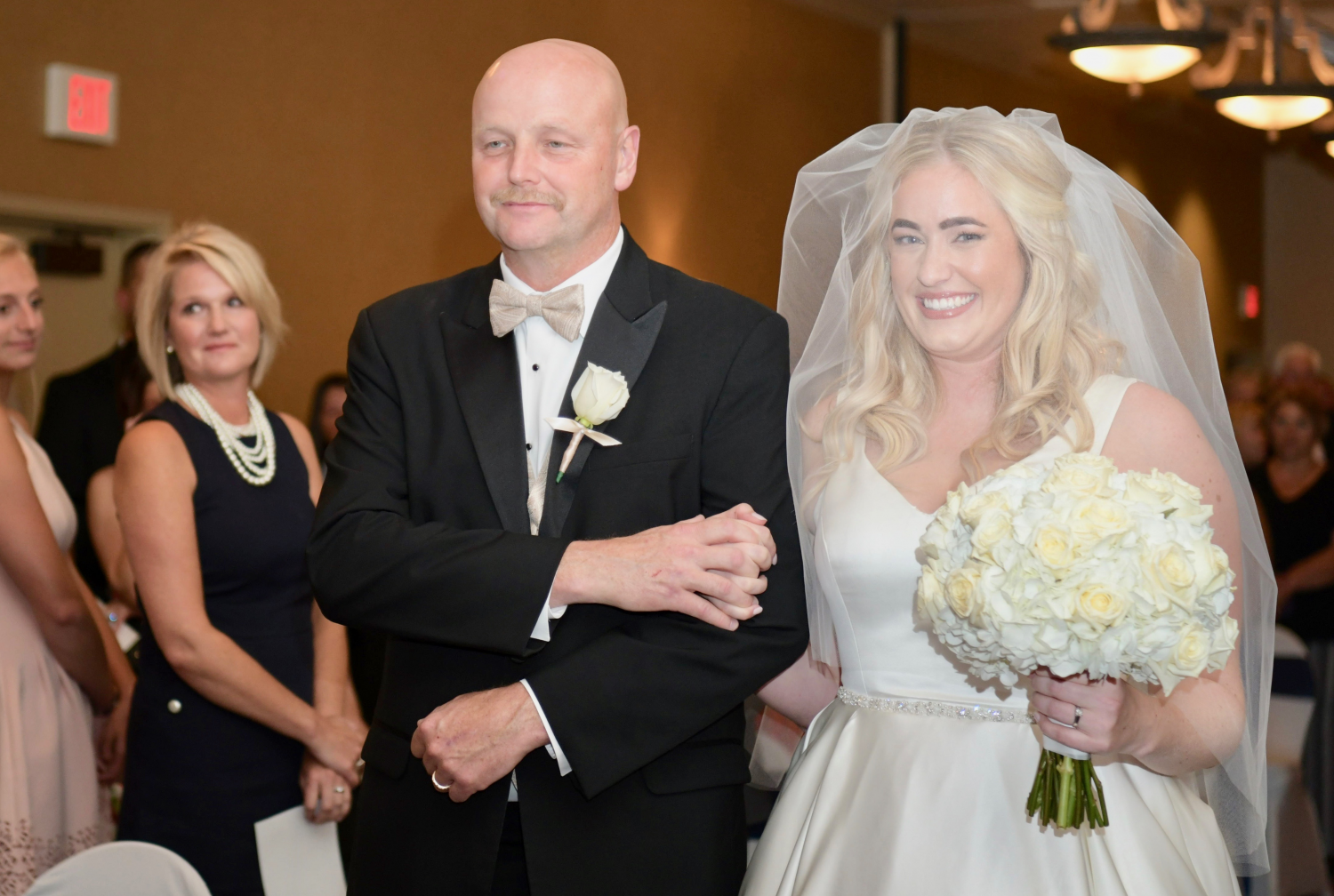 Then came the escape to the hill with the wedding party of 18 to capture some amazing images for Ashley and Jay to treasure for all time.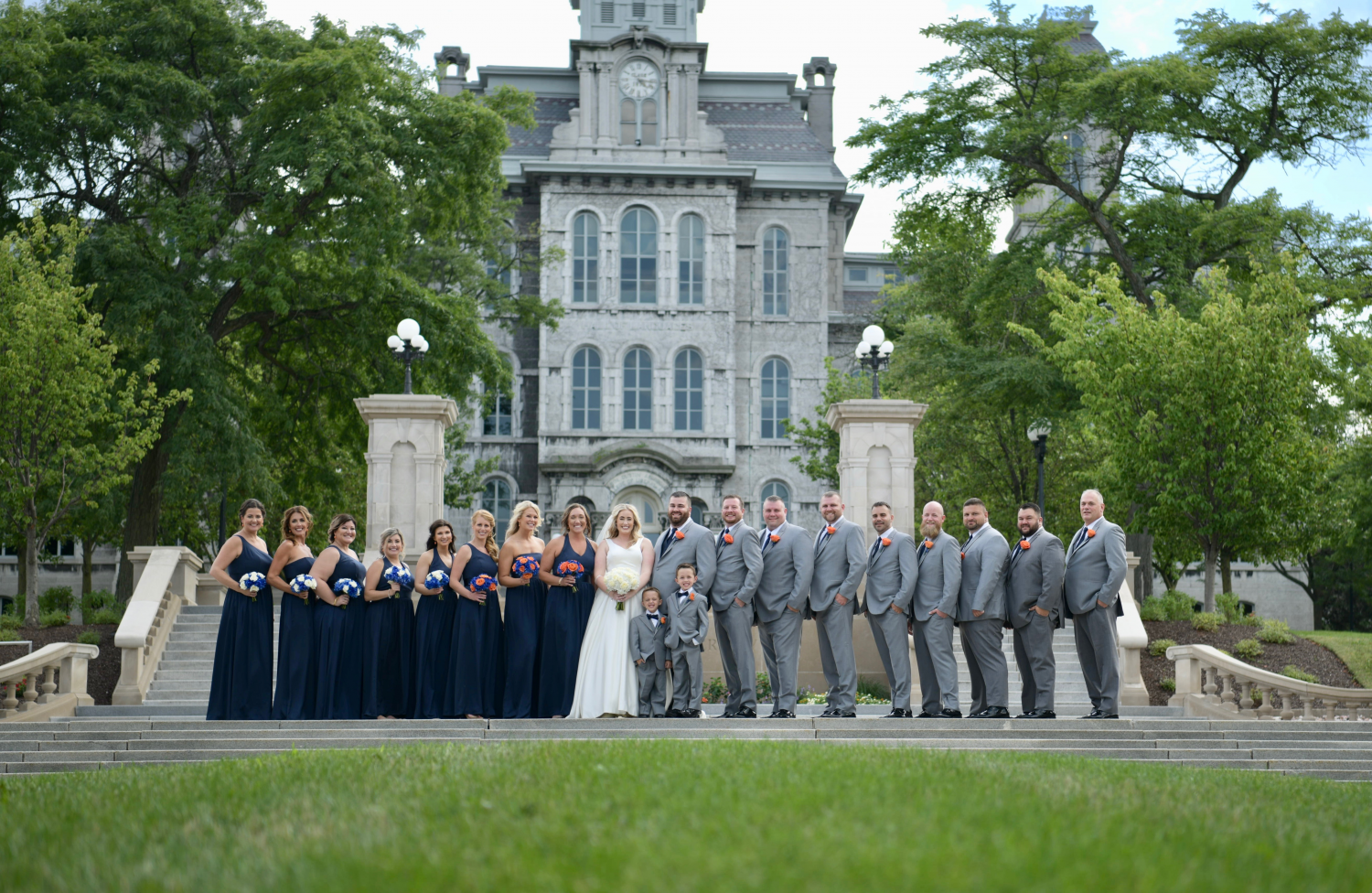 Even the ring bearers were on cue with this J.Crew pose!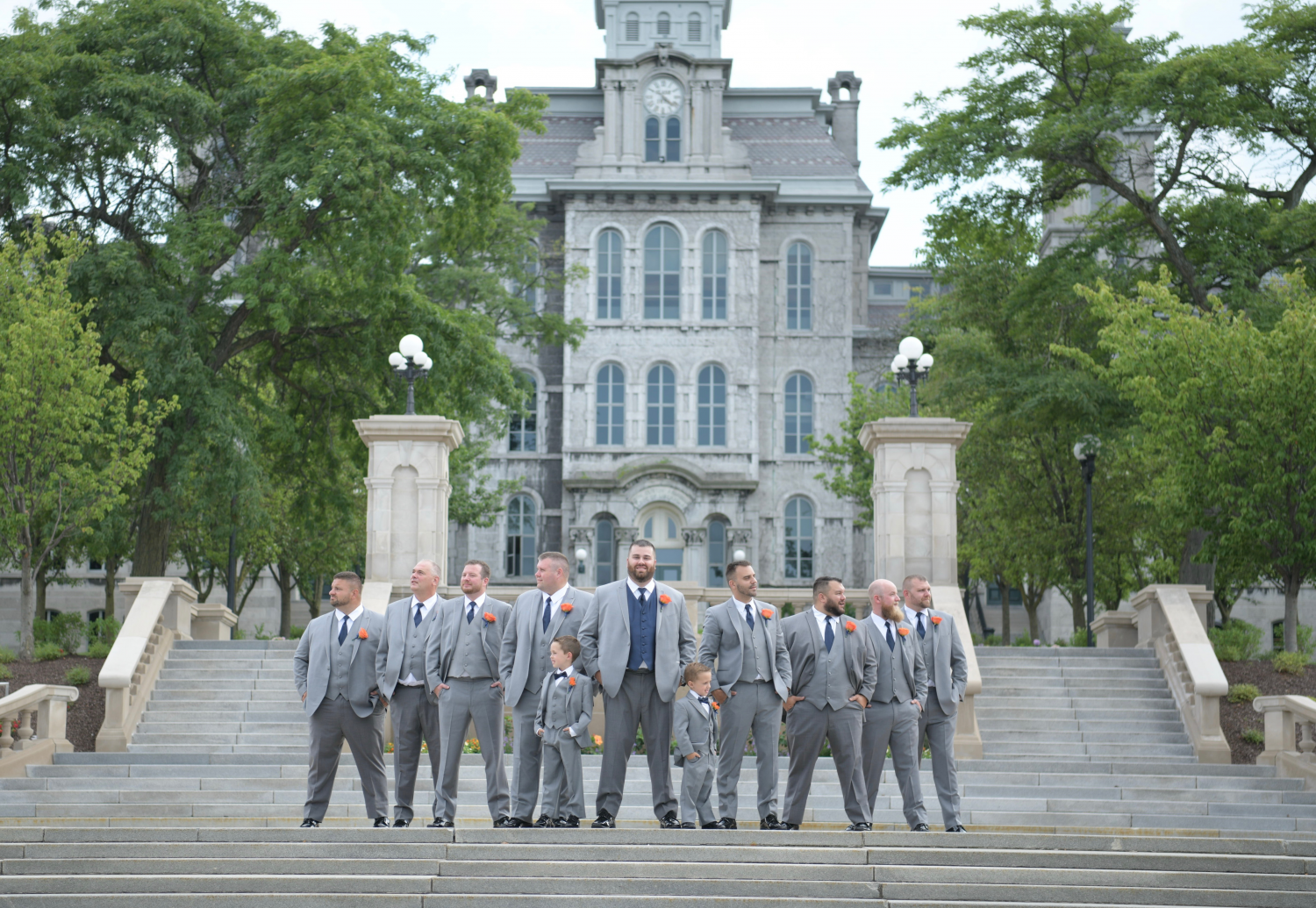 We recreated Meghan Markle and Prince Harry's stair shot, and it actually turned out better than the original!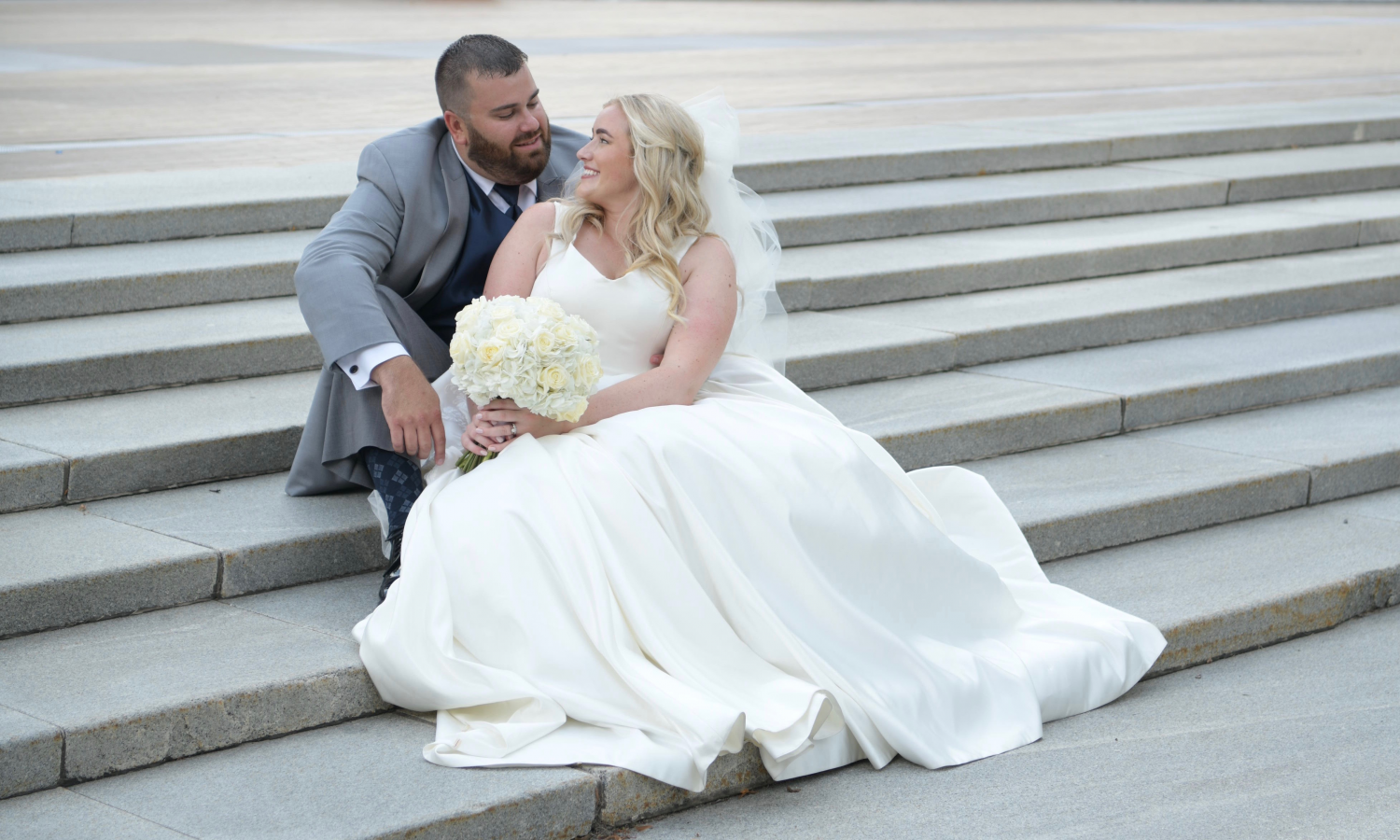 One of the many nuances and details that made this wedding special is that Ashley and Jay had their parents sit at the head table.  You could see how important family is to Ashley and Jay. Not only were they joined together that July day, but their families were joined together as well.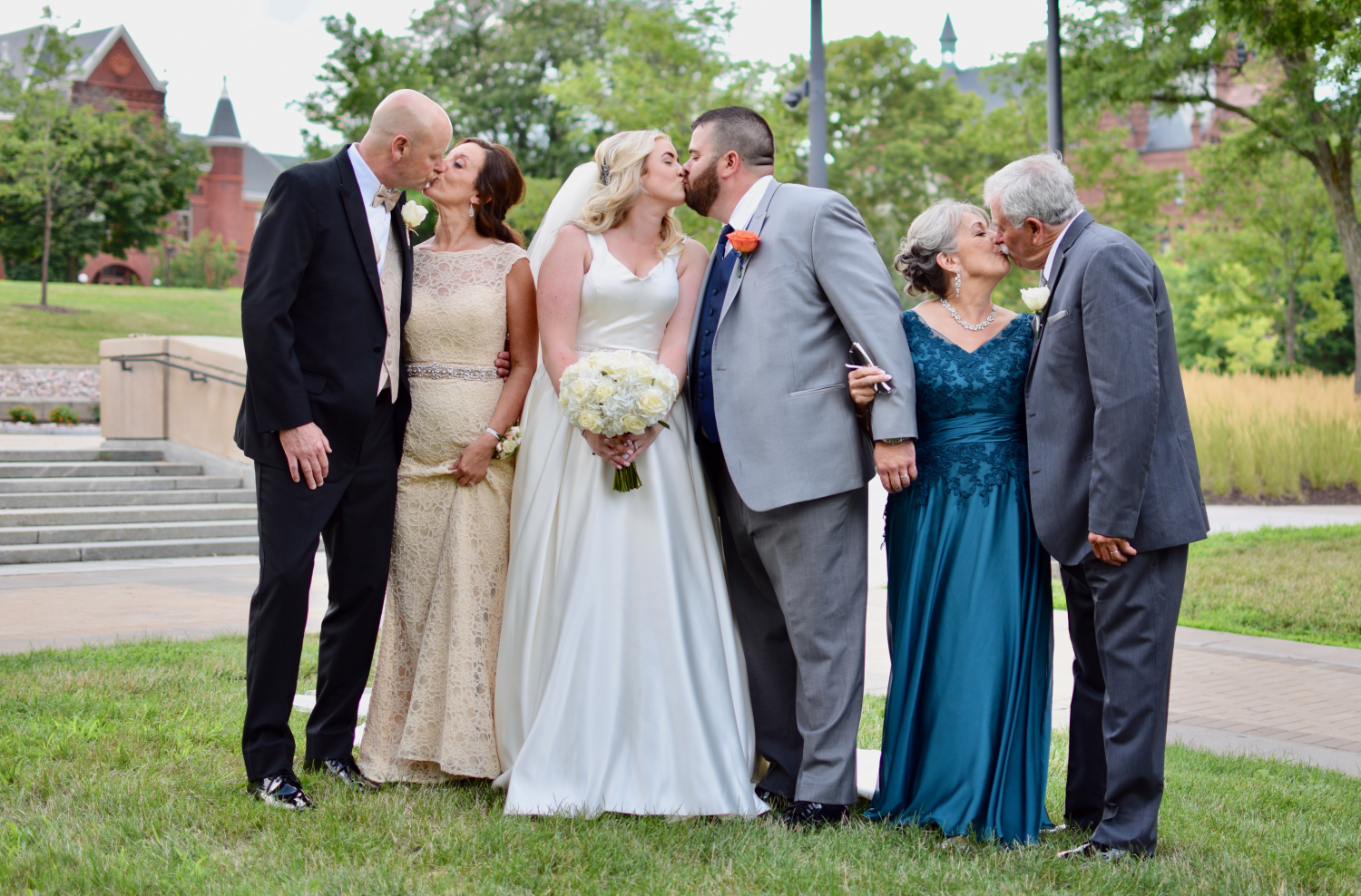 Can you say "Party?" Yes, this group knows how to celebrate.  The DJ was "Just Joe," Joe Altier, and he did an outstanding job keeping the party going.